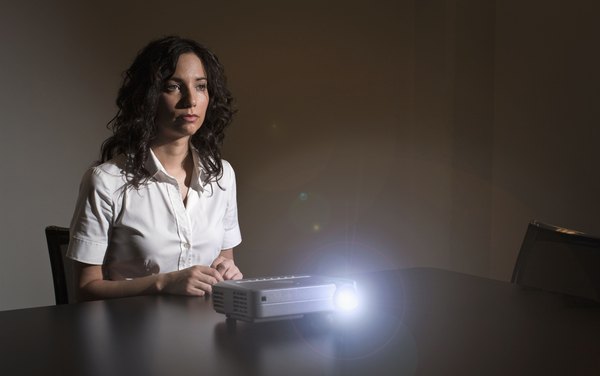 Connecting the Epson projector to your computer will amplify the visual impact of your computer system, allowing you to display the images that appear on the screen at the same time on the projector and the monitor, which you can do for presentations or movies. Achieving this through "Plug and Play" technology in your Epson projector only requires you to plug the device into the system to complete the connection.
Step 1
Plug the USB cable into the projector's USB output port.
Step 2
Plug the other end of the USB cable into any available USB port on the computer. It will immediately recognize it and configure the device.
Step 3
Turn on the projector to complete the connection.