Microsoft is already promoting the Windows 10 Creators Update and this before the official completion. Windows 10 users sometimes receive the following notice when they call the Windows Update function.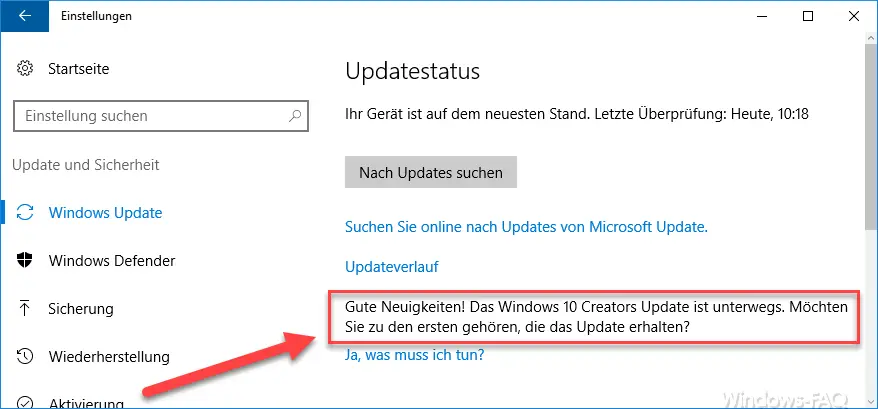 The exact message is:
Good news! The Windows 10 Creators Update is on its way. Do you want to be among the first to receive the update?
What do I have to do?
Attention! Switch to the Windows 10 Insider program
After clicking on " Yes, what do I have to do? "You will be redirected to a website that reads that the Windows 10 Creators Update will be available shortly. Many Windows 10 users will not read the exact information on this website at all but will go into the Windows 10 Insider program to benefit from the Windows 10 Creators Update.
But be careful! Because if you switch to the Insider program, you may still be using faulty Windows versions , which are not yet finally and officially released for use. Microsoft is thus expanding its Windows 10 test users and hopes that it will result in more stable Windows 10 end versions . However, it may well be that one or the other program does not work together with these insider versions . Microsoft describes it itself, as you can see below, as Windows 10 trial versions .

You should only use this offer if you absolutely want to test the Creators Update . All others are advised to wait until the final and official version of the Windows 10 Creators Update appears in late March or early April 2017 . We will be sure to report as soon as the Creators Update is available.