AVM has recently released the new Fritz! OS version 7.01 for some Fritz! Box routers . This also includes the Fritz! Box 6590 Cable, which is used very often in connection with cable connections such as Vodafone or Kabel Deutschland.
AVM has integrated many bug fixes in this Fritz! OS Update 7.01 and also numerous new functions.

Below is a list of the latest features and improvements.
Extension of the AVM mesh function for convenient home networking for WLAN, telephony, smart home and other FRITZ! Box functions.
DVB streaming now also supports SAT> IP.
New functions for the FRITZ! Hotspot.
Less waiting time when occupying WLAN channels> 48 in the 5 GHz band ("Zero Wait DFS").
MyFRITZ! Internet access to the FRITZ! Box now without security information in the browser.
The performance when using USB data carriers with NTFS file system increased.
Support of the cross-manufacturer standard for smart home devices DECT-ULE / HAN-FUN.
New functions have been integrated for FRITZ! Fon devices .
Call forwarding schedule: set up once – always available
Transfer phone numbers to other FRITZ! Box in the home network.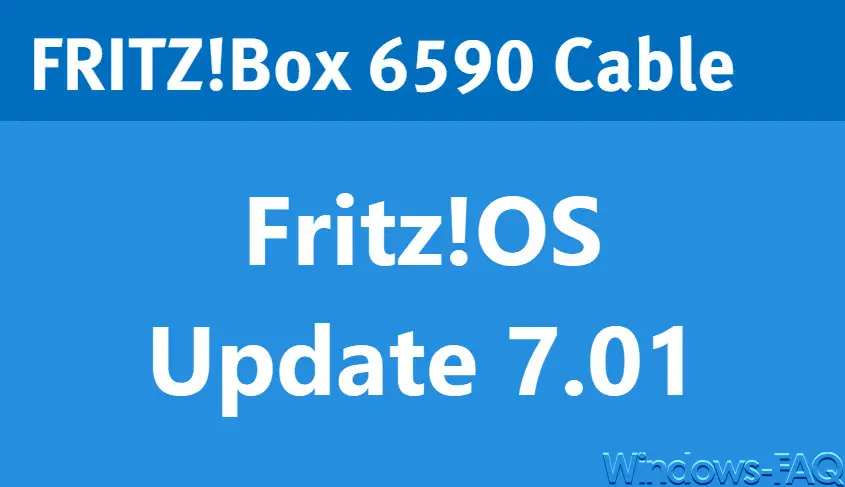 We have already installed the Fritz Update 7.01 and so far we have not found any problems with the new update or the new Fritz functions. You can install the update as usual directly via the web interface ( Fritz! Box ). After installing the update, the Fritz! Router is automatically restarted once and the Fritz! Router is available again within a few minutes after the update to version 7.01 .
Further information on this Fritz Update 7.01 can also be found in this article " About FRITZ! Box 6590 Cable " directly from AVM.