The Windows 10 Fall Creators Update contains a number of new functions , including those in the " Free up space " or "Storage Sense" area. Yesterday we already reported about the inclusion of the remote desktop settings in the Windows Settings app , today it is about saving or releasing unnecessary space.
If you call up the Windows settings (press Windows key and "I" at the same time), you can after entering the search term
Storage
switch to this window.
There is the area
Memory optimization
There you can allow Windows 10 to automatically free up storage space by deleting files that are no longer required, such as temporary files and the content in the recycle bin . To do this, the slide switch must be set to " On " , as can be seen in the following figure .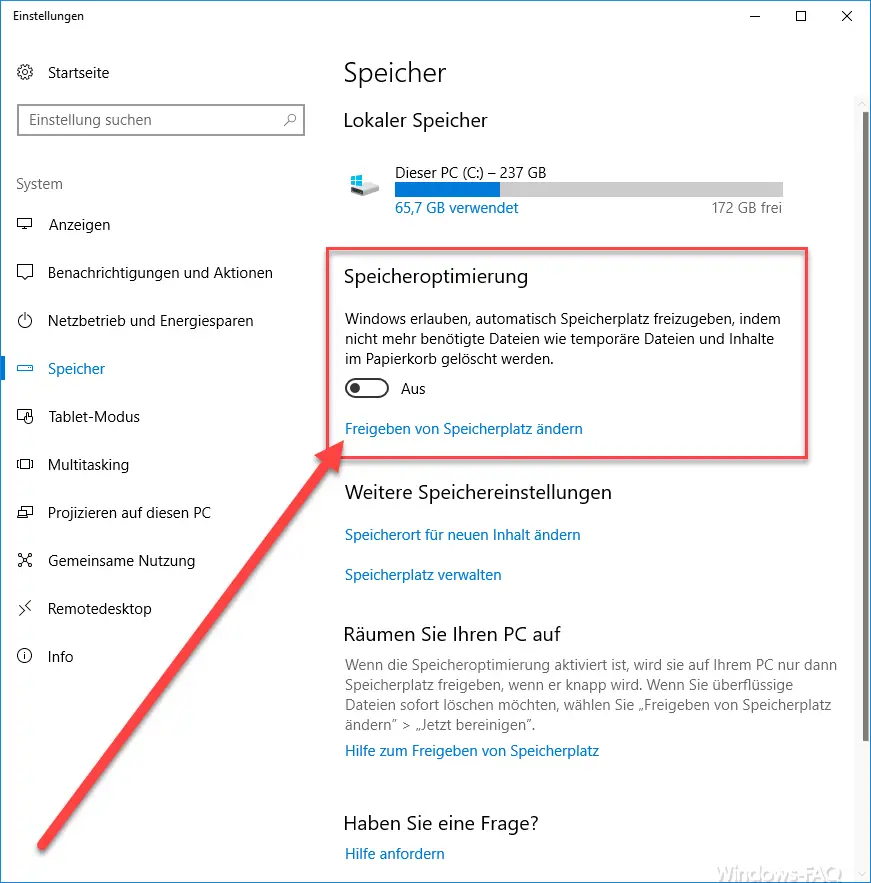 Via the point " change storage space " you get to another settings window, in which further options are available.
Here you can activate " memory optimization " for the first time . The storage optimization is carried out automatically as soon as the storage space becomes scarce. You will receive a statistical value that shows you how many bytes were cleaned up by this process in the last month. But there are also other options available, as you can see below.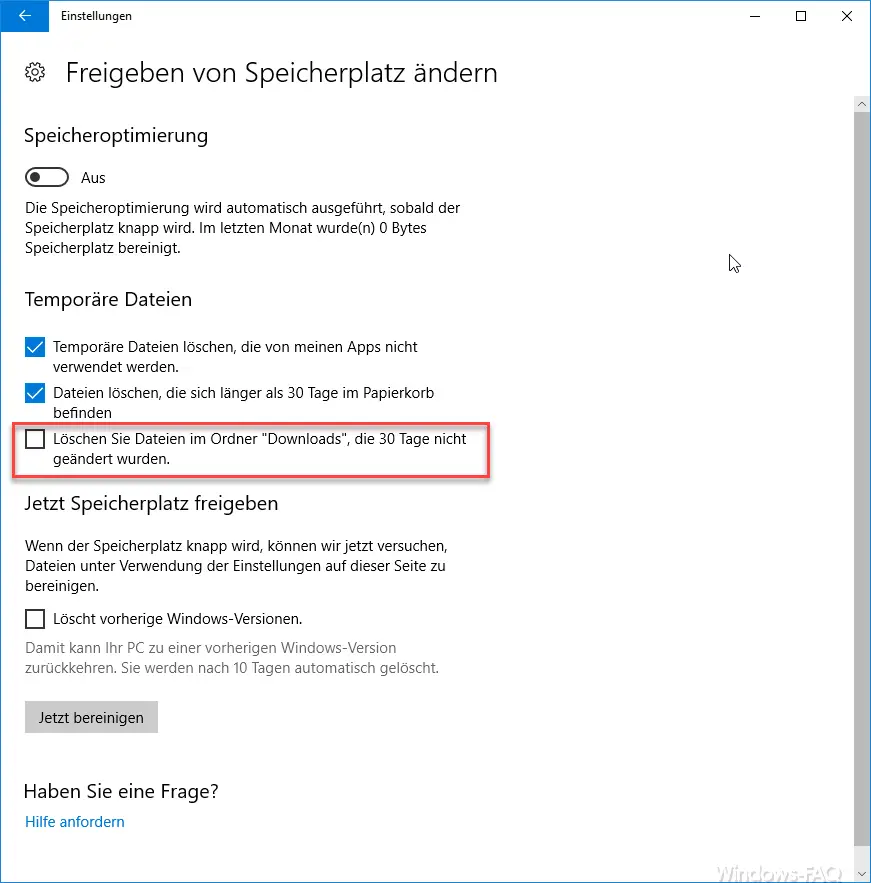 The following settings are possible for " temporary files ".
Delete temporary files that my apps are not using.
Delete files that have been in the trash for more than 30 days
Delete files in the Downloads folder that have not been changed for 30 days.
This last option, that "old" downloads are automatically cleaned up , came with the new Windows 10 Fall Creators Update Version 1709 .
In addition, you can " free up space now " if you have an acute space problem on your system partition. By ticking " Delete previous Windows versions " you can regain a few gigabytes of storage space, as this will delete the old Windows 10 versions (older feature updates). This has no impact on your current Windows 10 installation .
You can find further instructions on the subject of " storage space " in these articles.
– Free up used space of the Windows 10 Feature Updates (Creators Update)
– Deactivate hiberfil.sys hibernation file and free up storage space
– Delete system restore points and free up storage space
– Safely delete hard disk or USB stick with DISKPART