Also under Windows 10 , Microsoft has again the Guest account by default as account set up. The " guest account " is a predefined account for guest access to the computer or the domain. By default, this guest account has practically no rights, is not allowed to install or uninstall programs, and cannot create or change any other users.
It is also disabled by default on Windows 10 (all feature updates) , including the Windows 10 Fall Creators Update . Nevertheless, there is sometimes a reason to reactivate this guest account . Today we would like to show you how you can do this very easily.
To do this, you first have to call up the administration of local users and groups . The easiest way to do this is to use the key combination

call by entering the following command in the Execute dialog.
LUSRMGR.MSC
After the OK confirmation, the administration console for the local users and groups is called up, as you can see here below.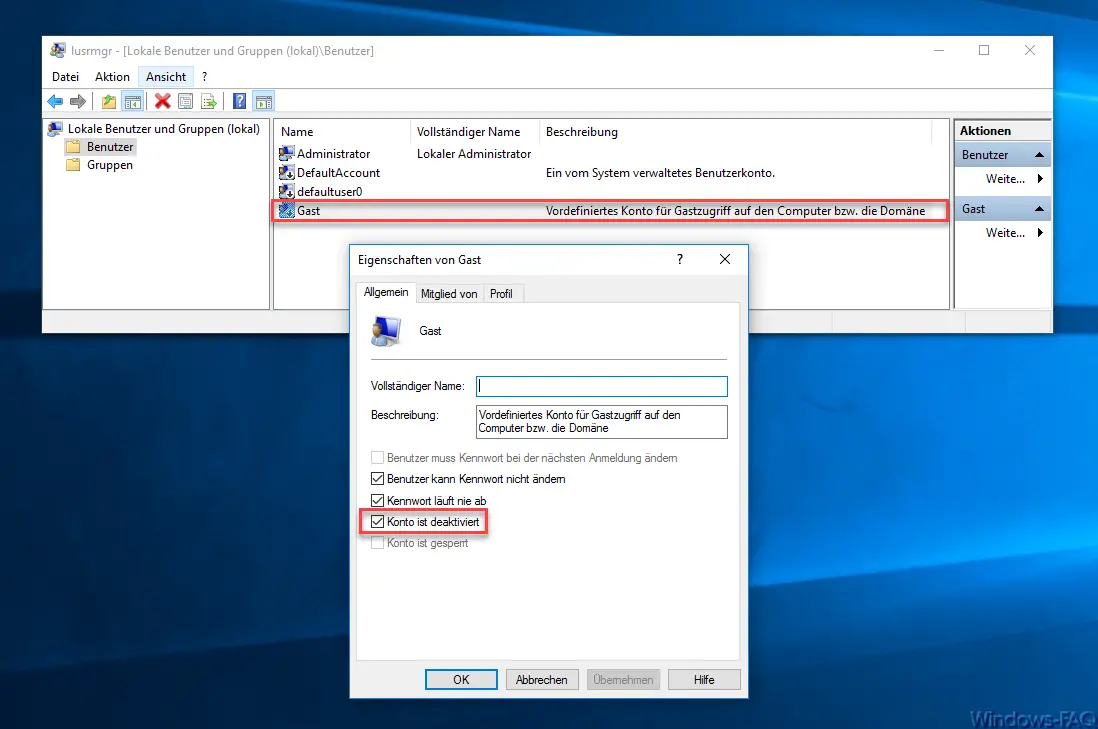 Then you have to open the "Guest" account with a double click and remove the checkmark next to " Account is deactivated ". After confirming the OK button, the Windows guest account is reactivated and you can use it immediately. If you still have to change the password from the guest account, simply right-click on the guest user name and select " Set password … ".
If you are interested in further information on the subject of " users " and " accounts ", we recommend the following articles here in our Windows blog.
– Only allow local user profiles
–
Output list of local and domain users via WMIC – Which Active Directory (AD) groups does a user have (DSGET)
– Run program with administrator rights as a user