Microsoft started distributing Windows 10 feature update 1803 ( Spring Creators Update ) to the first Windows 10 users this morning . We have already received the update on our client via the normal Windows Update function (Windows key + I, then go to Update and Security and search for Windows updates), which you can see here below.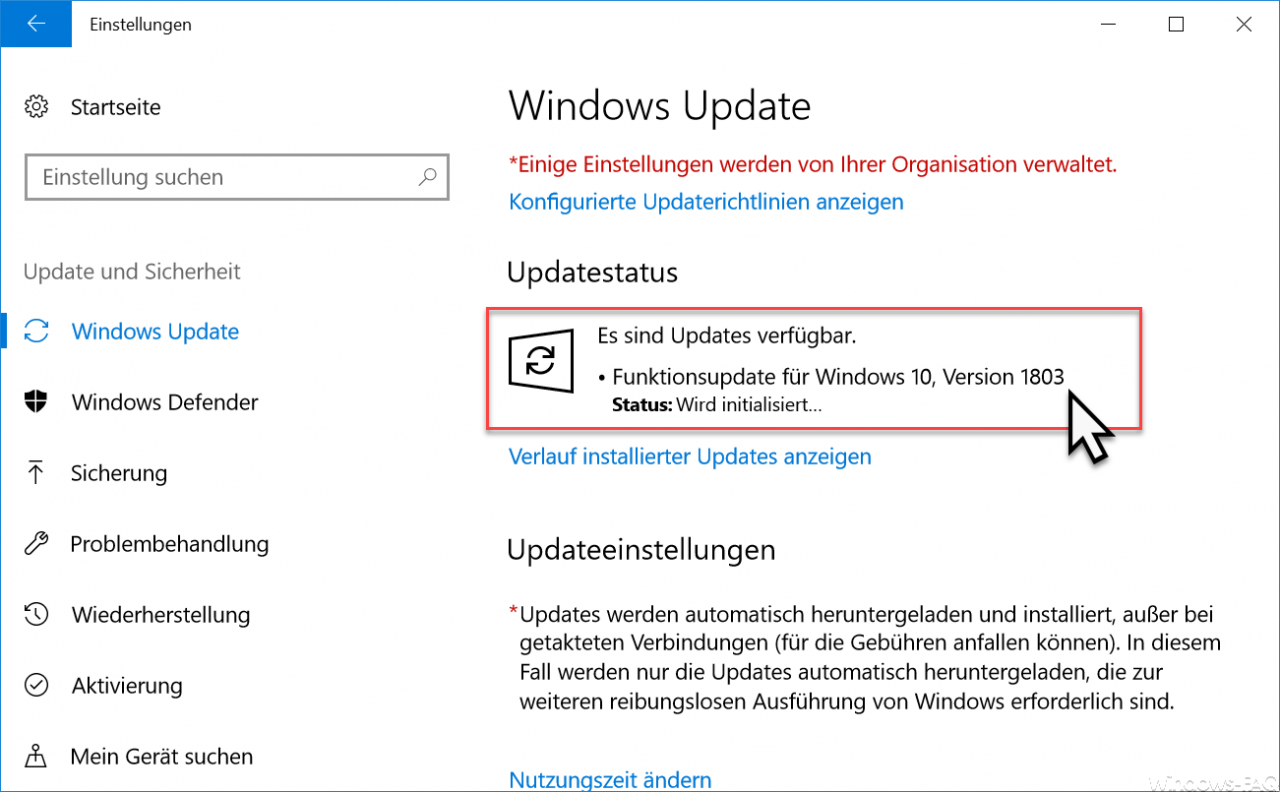 Currently, the update is not yet available to all Windows 10 users, because the size would otherwise cause problems when downloading the 1803 update . For this reason, Microsoft is only gradually distributing the 1803 Spring Creators Update to users, so it can take a few hours for you to receive the 1803 update.
The Spring Creators Update 1803 had actually been ready for weeks, but time and time again, smaller and larger problems delayed the delivery of the Spring Creators Update . Finally Microsoft seems to have got the most important problems under control and begins to roll out.
Of course, numerous bug fixes have been included in the Windows 10 1803 Feature Update , but also some innovations. Numerous changes and improvements to the appearance of Windows 10 have been made again. In addition, the Windows 10 timeline was introduced, with which the user can track his most recently edited documents and websites. In addition, new group policies have been introduced, which will please administrators in particular.

After installation, your Windows 10 will display Vervsion 1803 Build 17134.1 .
Download Feature Update Version 1803
The Spring Creators Update Version 1803 can also be downloaded using the Media Creation Tool . We have explained in detail how you do this in the article " Windows 10 Fall Creators 1709 ISO Download ". The version number is currently not an issue, because Microsoft currently only delivers the 1803 version via the Media Creation Toolkit.