When using one or more domain controllers, the latest Windows server versions are not always used. The effort to keep the Active Directory domains or servers up to date is simply too high. This does not necessarily have to be the case if it is only about the use of new group policies, such as those offered by Microsoft for Windows 10.
Of course, a Windows Server 2008 R2 or Server 2012 R2 may not know the latest group policies that Windows 10 offers. With every new Windows 10 Feature Update , the list of new group policies is getting longer and longer. Today we want to show you how you can still use these on your " old " domain controller .
Missing Windows 10 group policies
Below you can see the group policies as they exist on a Windows Server 2008 R2 domain controller . In our example, some folders that contain Group Policy for Windows 10 are missing . For example, the group guidelines for " cloud content ". The following steps are necessary to include these group guidelines here.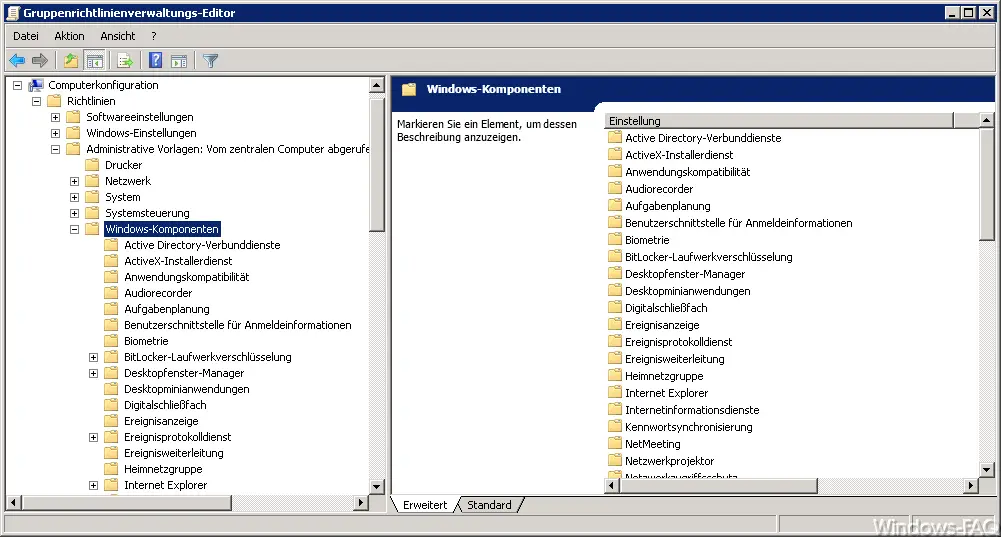 Copy ADMX and ADML files
On your Windows 10 client you have the current group policy schema files in XML format in the directory " C: Windows PolicyDefinitions ". A distinction is made between ADMX and ADML files. The ADMX files contain all the necessary information about the old and new group guidelines. In the directory " de-DE " under the " PolicyDefinitions " directory are the ADML files that contain the necessary language translations and explanations of the group policies .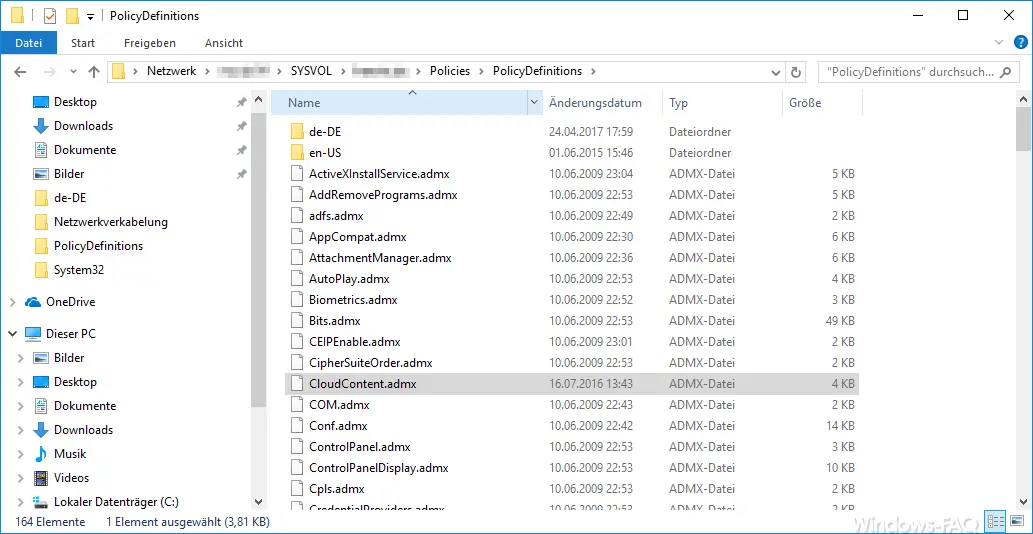 You have to copy the ADMX file into the directory " C: Windows SYSVOL sysvol Domainname Policies PolicyDefinitions ", the ADML file into the corresponding "de-DE" subdirectory.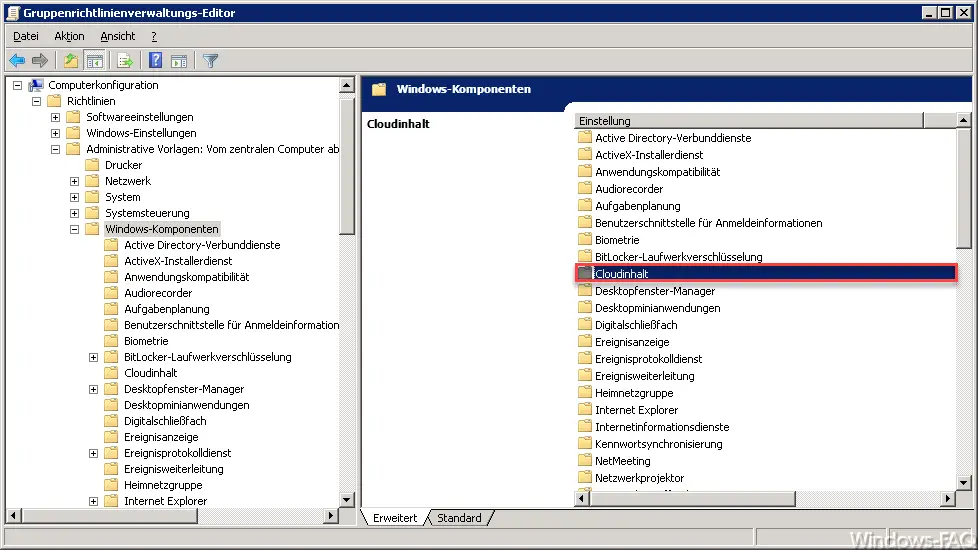 In the end, that was all and you have now imported the Windows 10 Group Policy . As soon as you open the Group Policy Management Editor on the domain controller again, the appropriate Windows 10 group policies are available here. You can see it at the top of the " Cloud content " directory because we have copied the " CloudContent.admx " and " CloudContent.adml " files into the specified directories.
If you want to copy GPOs that already existed, you should save the " old policy files" beforehand so that you can restore them again at any time in the event of problems.
You can also find many other valuable tips and tricks on group policies in the following articles.
–
Reset Windows 10 installation of feature updates via group policy – Query active group policies with RSOP
– Prevent access to the control panel in Windows 7
– Allow users to only run certain programs
– Deactivate speech bubbles in Windows 7 (balloon tips)
– Windows 10 folder names and file names greater than 260 character
– Prevent RDP for local administrators
– Automatically lock Windows after invalid logins
– Uninstall OneDrive completely – Windows 10
– Reset local group policies completely
– Switch off Cortana in Windows 10