The Windows Update error code 0x800f0982 occurs relatively frequently in connection with the Windows 10 version 1809 , but can also occur in other Windows versions.
Error 0x800f0982 occurs during the installation of the Windows updates  , the corresponding update error message looks as follows.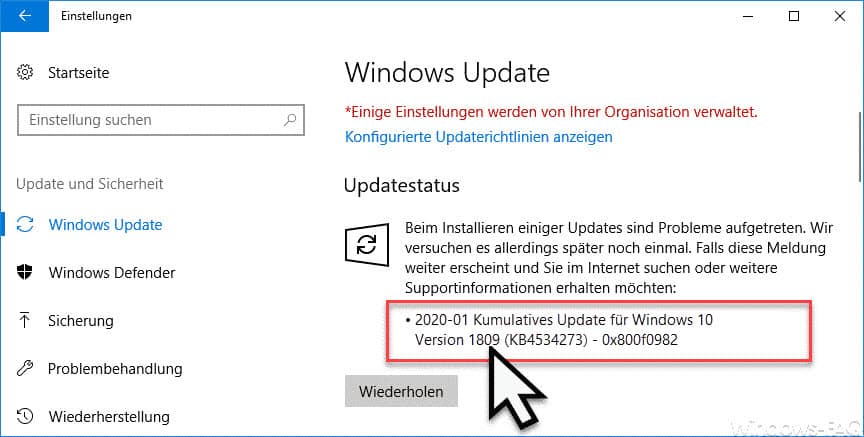 Why this error 0x800f0982 occurs particularly frequently with Windows 10 version 1809 cannot be answered at the moment . In any case, Microsoft always gives the information in the release notes of the updates that they are working on troubleshooting the update error 0x800f0982 .
At Microsoft, this error code 0x800f0982 is referred to as " PSFX_E_MATCHING_COMPONENT_NOT_FOUND ".
Asian language packs
In addition, Microsoft also points out that this error occurs very often in connection with Asian language packs. This is particularly common if users have also installed the KB4493509  update  .
In this case, Microsoft advises you to uninstall and reinstall the installed Windows language packs. You can find out how to install or uninstall additional language packs either in our description " Change Windows 10 system language / install foreign language pack " or on the Microsoft website " Manage the input and display language settings in Windows 10 ".
Some users also report that it makes sense to uninstall the language packs first, then install the missing Windows updates and only then reinstall the desired language packs. So they could bypass the update error code 0x800f0982.
A reset of the Windows system , as Microsoft recommends it, we would perform only in an extreme emergency. Even if you can keep your personal data.
Windows Update Troubleshooter
If the solution regarding the language packs did not improve, you should use the Windows
Update troubleshooting
To run.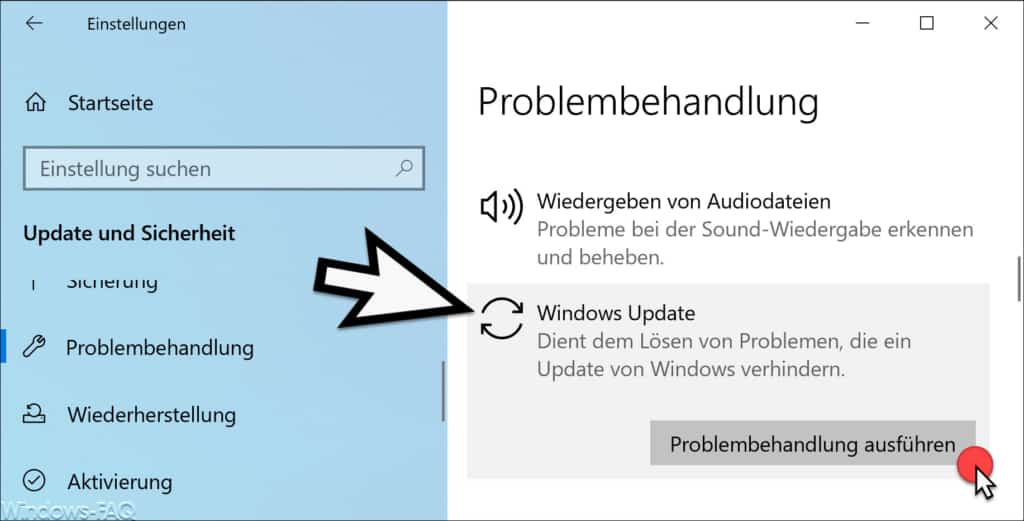 You can find this in the Windows Settings in the area
Update and security
and then on the left in the area
Troubleshooting
This Windows Update Troubleshooter examines your Windows 10 installation and corrects existing errors. After restarting Windows, you should then check again whether installing the Windows updates continues to result in error message 0x800f0982 .
If you are interested in further update problem solutions , we recommend these contributions.
– 0x800f0988 error code for Windows 10 update and 1909 upgrade
– Windows update error code 0x8024001f
– error code 0x80246017 for Windows update
– error code 0x80246008 for Windows update
– Windows update error code 0x80070BC9
– error code 0x80072EFE when installing .Net Framework 3.5
– Windows Update error code 8007000E
– error code 0x80246001 with Windows Update
– Windows Update error code 0x800c0002
– Windows Update error code 0x80070157
– 0x8024000E error code with Windows Update – XML Data Error
– Windows Update error code 0x8007007e
– Windows error code 0x80070570
– Windows 10 Upgrade error code 0x80190001
– 0x800704B3 error code with Windows Update
– Windows Update error code 0x8024a20617
– 0x80070017 Windows Update error code