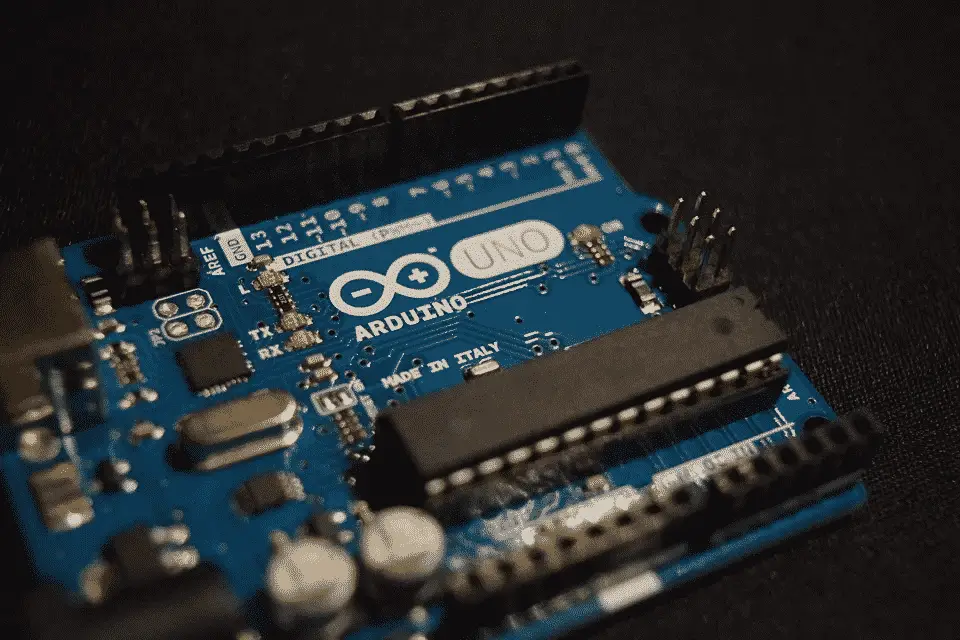 Source: https://pixabay.com/de/photos/arduino-elektronik-1128227/
Free commercial use / No picture credits required
If you want to use embedded systems under Windows 10, you previously found a general summary under the term Windows Embedded for all types of components that could be used under Windows. This term is now aptly being replaced by the term "Windows IoT", so Microsoft makes it clear where to go: The Internet of Things is groundbreaking, and in the near future it will not only be people who use the Internet, or machines and devices can operate from a remote location. The electronic devices themselves can then also communicate and interact with one another. In order for smooth data traffic to be possible with the large number of future users in the IoT, the speed of data transmission must be increased even further.
In some locations in Germany, such as in the media metropolises of Berlin and Munich, fast 5G data transmission rates have already been set up by both major telecommunications companies. It may still take some time before the new standard will have spread all over Germany. In Dresden, for example, there are still a few copper lines, whole parts of Saxony are still not connected to the nationwide fiber optic Internet access. Enough time for hobbyists, before the great innovations of an ultra-fast 5G network, to deal with the installation of embedded systems under Windows 10.
Windows 10 IoT and Windows 10 IoT Enterprise / Mobile Enterprise
All current versions of this operating system run on the same core. This enables developers to create innovative apps and software solutions for Windows 10 IoT that work across platforms. Embedded systems can be protected particularly well under Windows 10 IoT by x86 processors, hackers have always been after the heart of Windows computers, since most people worldwide use them. Windows 10 IoT Enterprise has the following security mechanisms against tampering with the embedded systems:
USB filter
Write filter
Input filter
App locker
Shell launcher
In addition to x86 processors, Windows 10 IoT Mobile Enterprise also supports central units with ARM architecture, such as those used in mobile phones, PDAs and also some routers. Nokia used to be one of the most used mobile phones, but for some years now Nokia smartphones have only been available with the Microsoft Lumia operating system, which has made them uninteresting for many users.
The Raspberry Pi is ideal for use as an embedded system: Windows 10 IoT Core is the operating system of choice here!
If you also want to use Windows on the Raspberry Pi 2, you can download Windows 10 IoT Core free of charge from the Microsoft website. Microsoft is only too happy to start its triumphal march on this extremely versatile mini computer. However, many developers who work with the Raspberry Pi reject the opaque background processes from Microsoft and do not agree to such extensive data collection. Unlike the Windows 10 operating system for the home tower PC, the Windows 10 IoT Core version on the Raspberry Pi 2 only shows an app after installation. This is universal, but all other applications can be conveniently viewed and executed via remote session.
What are typical examples of embedded systems in Windows 10?
Anyone can develop and program embedded systems who have the necessary background knowledge. Most of the time it is about reading out data and values, forwarding them as a message or switching on or off another system. If you want to venture into the development of embedded systems that run on Windows 10 IoT, you can use a single microprocessor or interconnect several of them. Various kits and kits are available to ensure later that all peripheral components harmonize with one another and that the software is also used as required.
These reference design kits consist of different components for a functional periphery, and the necessary interfaces are also conveniently supplied with the kit. The prototype board and software for the processor can easily be changed by yourself, it is common with a system design kit that a digital file in text form is included, which makes it easier to set up the individual embedded system. A few years ago it was common for this data to be supplied on a CD or for a user manual to be purchased so that the embedded system could run optimally under Windows.