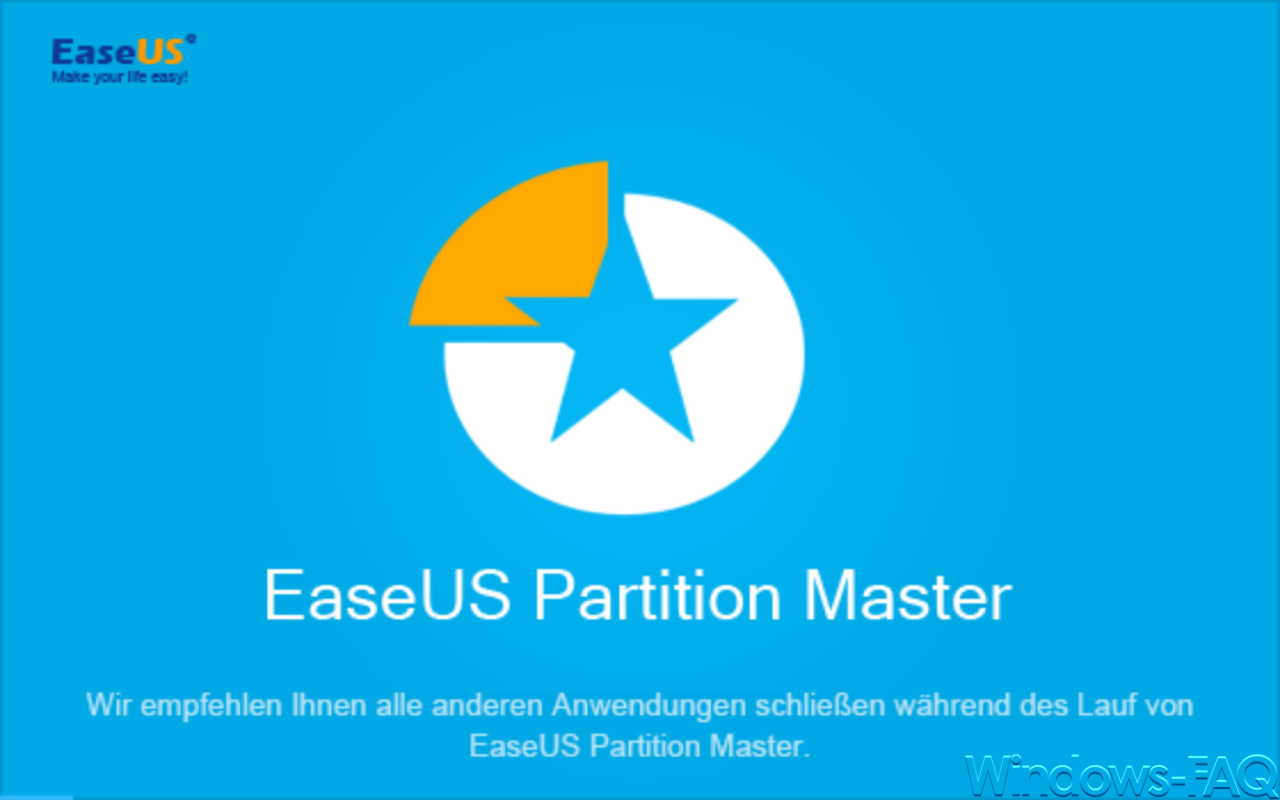 Today we would like to report on the tool " EaseUS Partition Master 12.9 ", which we were able to test for you. With the Partition Master you can completely edit the partitions of your hard disks and you have the possibility to create new partitions, remove them, change partitions or move them. But also merging partitions or deleting and formatting partitions is easily possible.
The installation is completely problem-free , no special settings are necessary. After starting the program, your PC is immediately completely examined and all existing partitions are clearly displayed. Below we have shown you an example of the partitioning of a Windows 10 PC.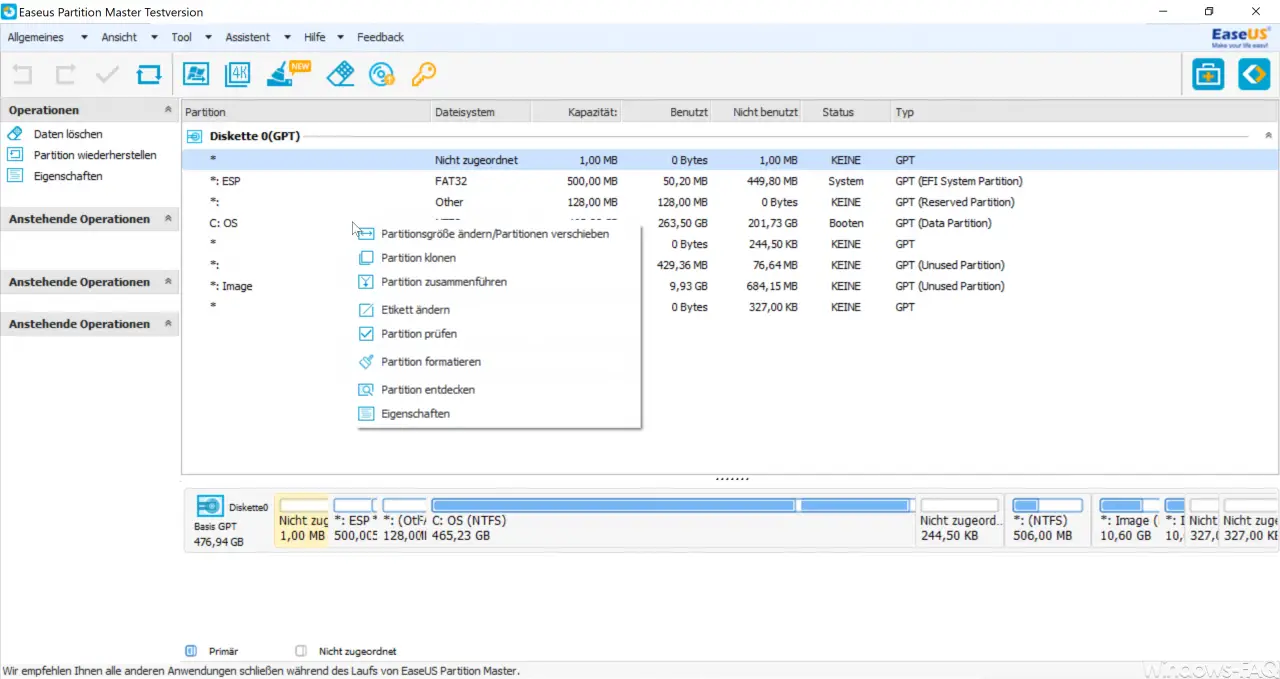 The various functions for editing the partitions are then available by right-clicking.
Attention: Before you make changes to the partitions of your HDDs or SSDs, you should have a current backup of your data.
As you can see, I can also clone partitions or hard drives . This will then transfer the complete data from one hard drive to another, so that you have a 1 to 1 copy afterwards. Cloning also works with hard drives that have a Windows startup partition.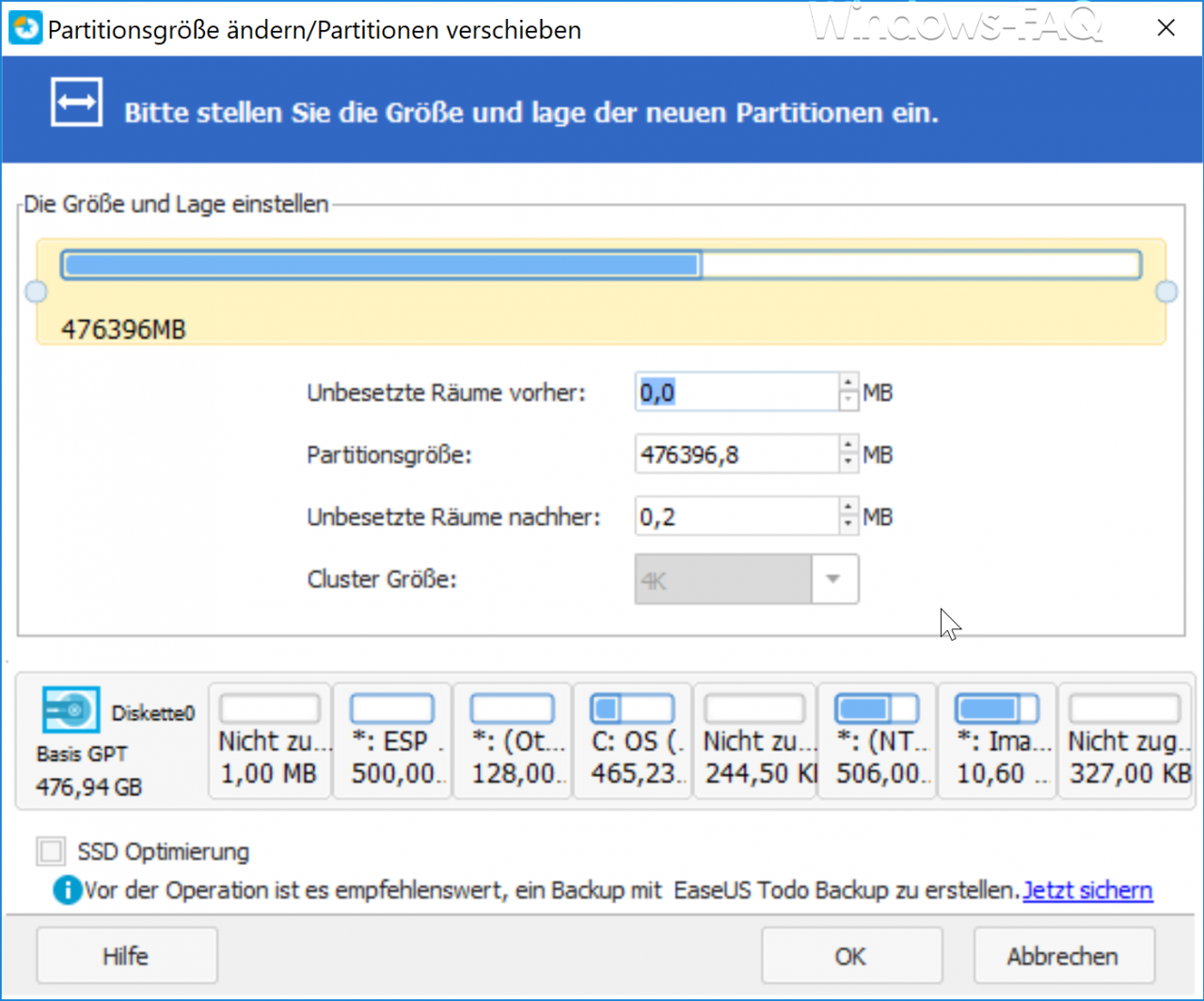 This EaseUS Partition Master 12.9 software can also enlarge the Windows system partition and perform partition conversions . So you can also convert primary partitions to logical partition, logical partition to primary or FAT partition to NTFS. A conversion from GPT to MBR is also possible.
The tool also supports all hardware RAID devices , removable storage devices , hard drives and the file systems FAT / NTFS / EXT2 / EXT3 / ReFS.
This tool has been developed by EaseUS for many years. This new version 12.9 contains the following new functions:
Further improvements of the function " merge partition ".
The drive letter and volume designation of a dynamic volume can now also be changed with this version.
The size of a dynamic volume on both GPT and MBR hard drives can now be changed with a WinPE boot stick .
Furthermore, further bug fixes and improvements are included in the version.
You can download a free version of the " EaseUS Partition Master 12.9 " tool for free. There you will also find an overview of the functional differences between the Free, Pro and Server versions.
Contest – Win a full EaseUS Partition Master 12.9 version
EaseUS was so nice and gave us 3 keys of this tool for a competition . If you are a little lucky, you can secure an EaseUS Partition Master 12.9 Pro full version . All you have to do is leave a comment at the end of this post. The 3 full versions will be raffled among all participants on March 19, 2018 at 7 p.m. and the winners will be informed by email.
We wish you all the best of luck!