On yesterday's patchday on Tuesday, October 2nd, 2018, Microsoft released update KB4464330, the first cumulative update for Windows 10 version 1809 .
Although Microsoft has recently withdrawn Windows 10 Feature Update 1809 , this update has been released. After the publication of the 1809 update it turned out that some users had lost the data in the "Documents" folder after installing the 1809 function update. Files stored there are deleted by the function update without being asked. Microsoft announced today that these files can be restored. Affected users should contact Microsoft Support by phone .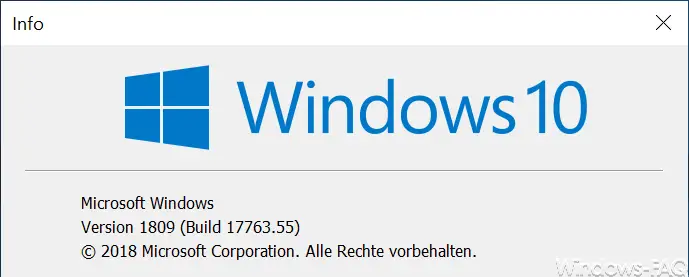 This KB4464330 update released today can be used by all Windows 10 users who have already installed the 1809 update before it was withdrawn.
Microsoft has incorporated the following changes in this update:
Update KB4464330 resolves an issue in which an incorrect time calculation prematurely deleted user profiles on devices for which the group policy "Delete user profiles older than a specified number of days".
Furthermore, numerous security updates for Windows kernel, Microsoft graphics component, Microsoft Scripting Engine, Internet Explorer, Windows memory and file systems, Windows Linux, Windows wireless network, Windows MSXML, Microsoft JET database module, Windows peripherals, Microsoft Edge, Windows Media player and Internet researcher integrated in the update.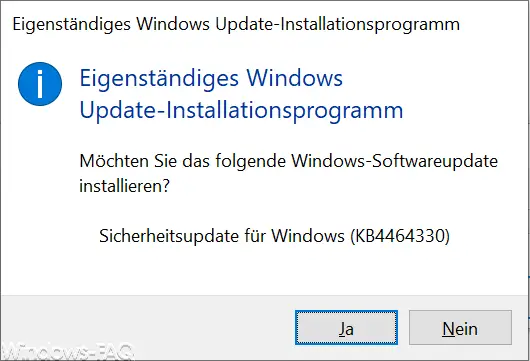 After installing the update KB4464330 , your Windows 10 shows the build number 17763.55 .
The update is currently not delivered via the Windows Update function, it can only be downloaded from the Windows Update Catalog or you can use the following direct download links .
– 2018-10 Cumulative Update for Windows 10 Version 1809 for x64-based Systems (KB4464330)
– 2018-10 Cumulative Update for Windows 10 Version 1809 for x86-based Systems (KB4464330)
– 2018-10 Cumulative Update for Windows Server 2019 for x64 -based systems (KB4464330)