The window update  error code 0x8024a223 occurred today when installing Windows updates on a Windows 10 version 1803. We have shown you the original error message 0x8024a223 here below.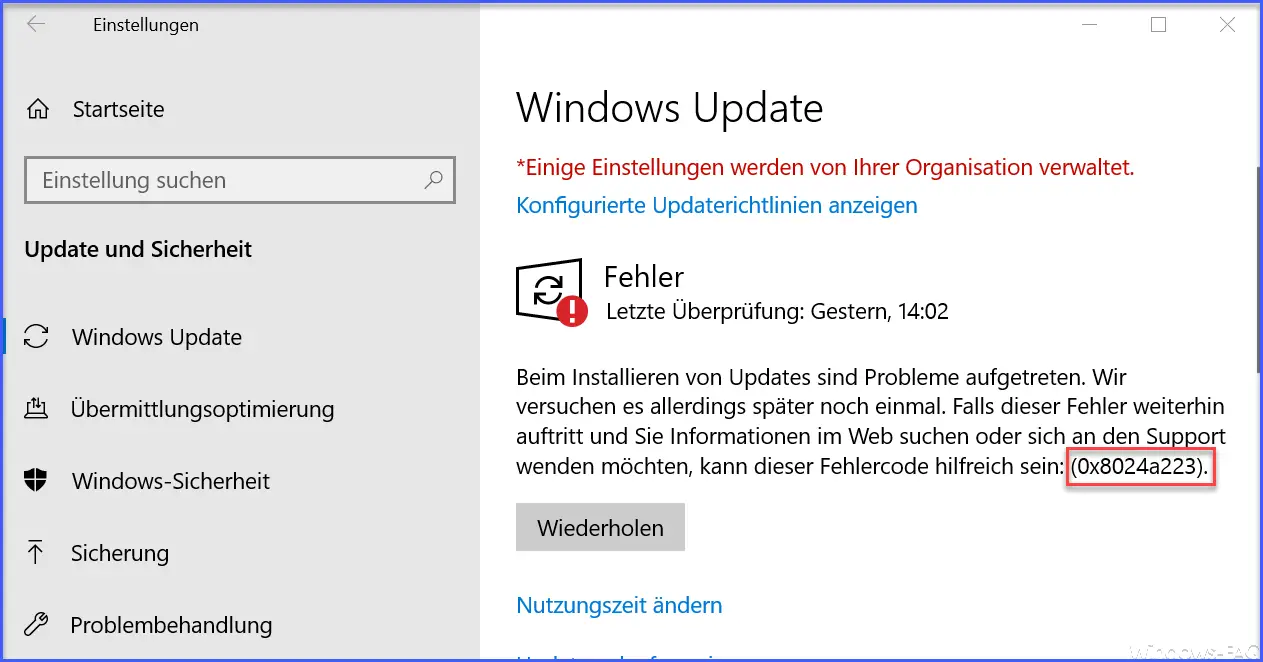 We currently have build number 17763.1 installed on the Windows 10 PC . At first glance, it is not clear why this error code 0x8024a223 occurs.
Eliminate update error code 0x8024a223
After doing some research on the Internet, the solution was relatively clear. Some Windows system files seem to be corrupt and need to be repaired. You can check this with the Windows File Checker (SFC.exe) relatively easily and have any existing system errors fixed .
Before you carry out the SFC command, however, you should use the following command to make all the necessary system files available, which the System File Checker then needs for repairs.
DISM.exe / Online / Cleanup-image / Restorehealth
If there is an error message, the DISM command cannot find the source files of the Windows installation. In this case you have to add the path of your Windows installation source to the command, for example like this
DISM.exe / Online / Cleanup-Image / RestoreHealth / Source: C: Pathname Windows / LimitAccess
As soon as the DISM command has run successfully, you can now start the System File Checker SFC.exe with the following parameters.
Below we have shown you the entire process once.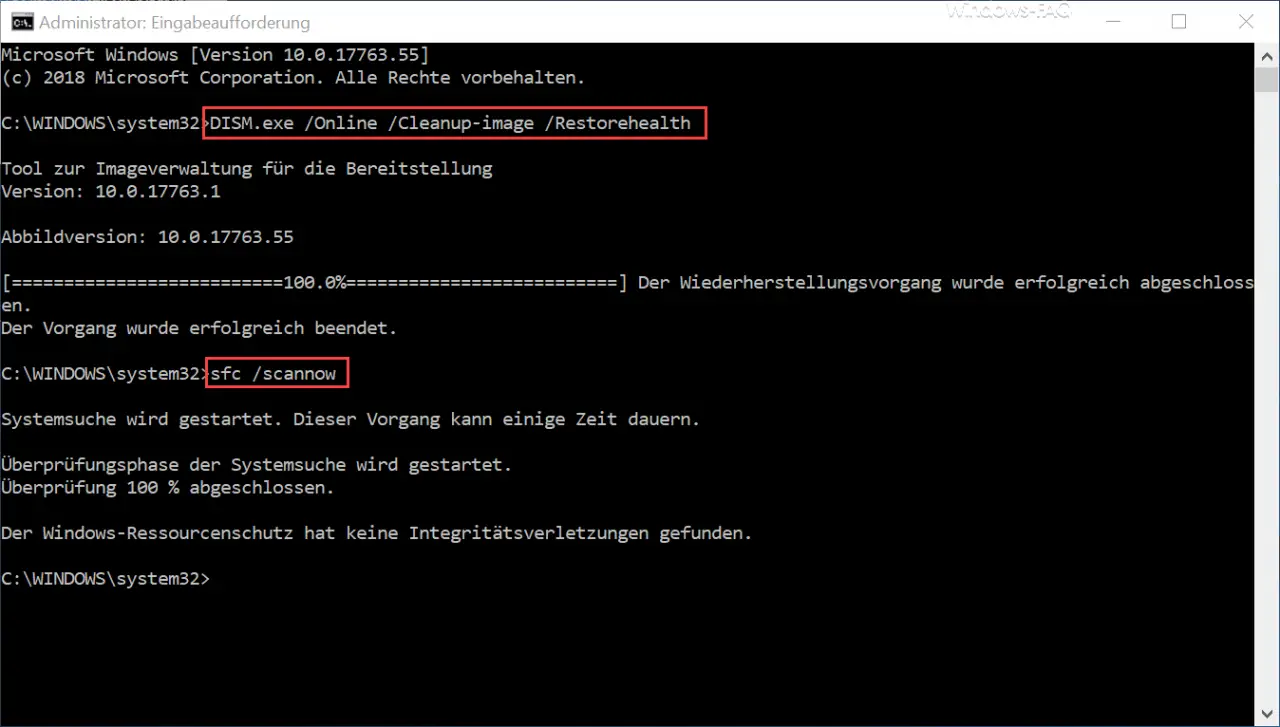 This SFC command with the "Scannow" parameter now scans all protected Windows system files and replaces damaged system files with a cached copy that is located in the " C: Windows System32 DLLcache " folder . This Windows repair process can take a few minutes, of course it depends on your hardware.
After performing the SFC scan, you must restart your Windows installation and start the Windows update process again. Update error code 0x8024a223 should no longer occur.
Here we have listed more articles about other Windows update errors:
– Error code 0xc1900130 with Windows Update
– 0x80072AF9 Windows Update error code
– Windows Update error code 0x80200013
– Windows error code 0x80073715
– 0x80070652 Error code with Windows Update
– Windows Update error code 0x80240022
– 0x1900107 Windows Update error code
– 0x80070bc2 Error code with Windows Update
– Windows Update error code 0x800814007
– 0x800f Windows Update
– 0xC000000F Windows boot
error code
– 0x80245002 Windows Update error code – 0x8024200D Windows Update error code