The update KB4517389 Microsoft has just for Windows 10 version in 1903 and the Windows Server 2019 version 1903  for download provided. This cumulative update KB4517389 brings the Windows 10 build number to 18362.418 .
This update  KB4517389 is now also available for download via Windows Update . At the end of this article we have listed the direct KB4517389 download links for you .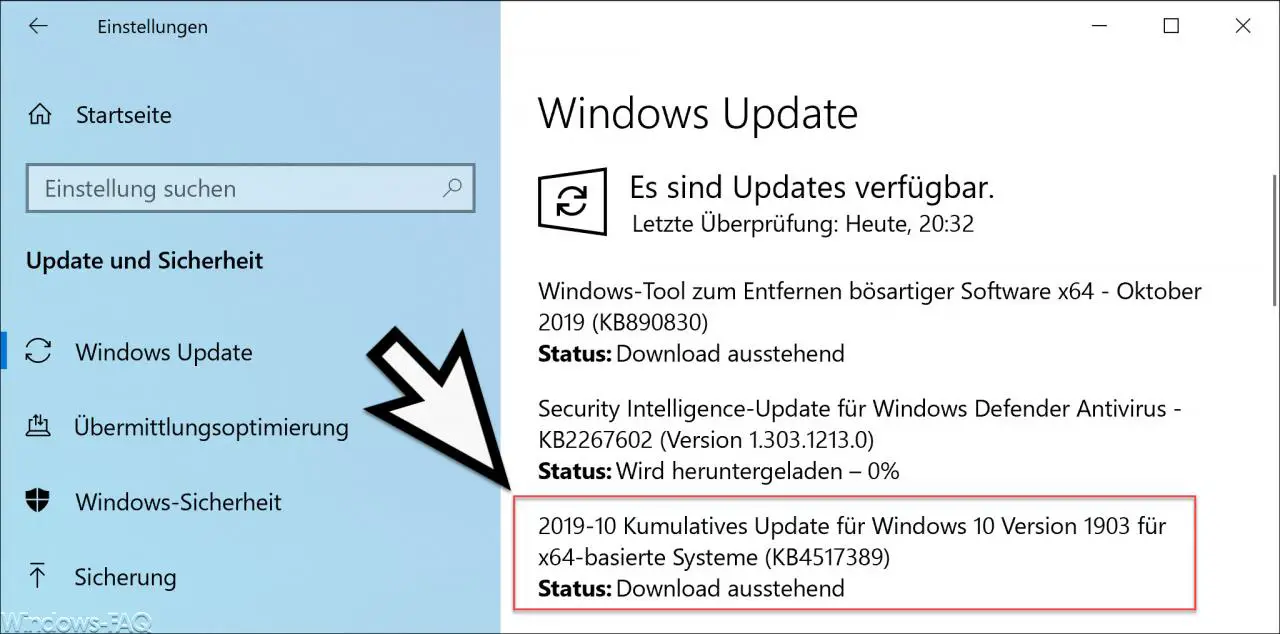 The following bug fixes have been included in the update  KB4517389 . Update KB4517389 does not contain any new functions. Microsoft has only released the following information about this update.
This new Windows 10 update  KB4517389 resolves an issue in security bulletin CVE-2019-1318, which can cause client or server computers that do not support Extended Master Secret (EMS) RFC 7627 to increase connection latency and CPU usage exhibit. This issue occurs when Transport Layer Security (TLS) handshakes are performed by devices that do not support EMS, especially on servers. This EMS support has been available for all supported Windows versions since 2015 and is gradually being enforced by installing the monthly Windows updates from October 8, 2019 and higher.
This update KB4517389 resolves a problem with applications and printer drivers that use the Windows JavaScript module (jscript.dll) to process print jobs.
Furthermore, this cumulative update includes numerous security updates for Windows Shell, Internet Explorer, Microsoft Edge, Windows App Platform and Frameworks, Windows cryptography, Windows authentication , Windows memory and file systems, Windows kernel, Microsoft Scripting Engine and Windows Server.
Finally you will find the right  KB4517389 downloads here .
– 2019-10 Cumulative Update for Windows 10 Version 1903 for x64-based Systems (KB4517389) Download
– 2019-10 Cumulative Update for Windows 10 Version 1903 for x86-based Systems (KB4517389) Download
– 2019-10 Cumulative Update for Windows Server 2019 Version 1903 for x64-based systems (KB4517389) Download