As of now, the update KB4494441 to download ready. It is in the update KB4494441 to another cumulative update for Windows 10 version 1809th
After installing the update KB4494441, the Windows 10 version number shows the build 17763.503 .
Microsoft has incorporated the following changes in the KB4494441 update  .
The update activates "Retpoline" by default if Specter Variant 2 (CVE-2017-5715) is activated. Ensure that protection of the previous operating system from the Specter Variant 2 vulnerability is enabled using the registry settings that are described in the Windows Client and Windows Server articles. (These registry settings are enabled by default for Windows Client operating system editions, but are disabled by default for Windows Server operating system editions.) For more information about Retpoline, see Damage Limitation for Specter Variant 2 with Retpoline on Windows.
This update KB4494441 numerous bug fixes that were also included in the update KB4499167 .
In addition, some security updates are integrated in this update KB4494441 , which fix errors of the following Windows components. Microsoft Edge, IE11, Microsoft Scripting Engine, Windows App Platform and Frameworks, Windows Graphics, Windows Storage and File Systems, Windows Cryptography, the Microsoft Jet Database Engine, Windows Kernel, Windows Virtualization and Windows Server.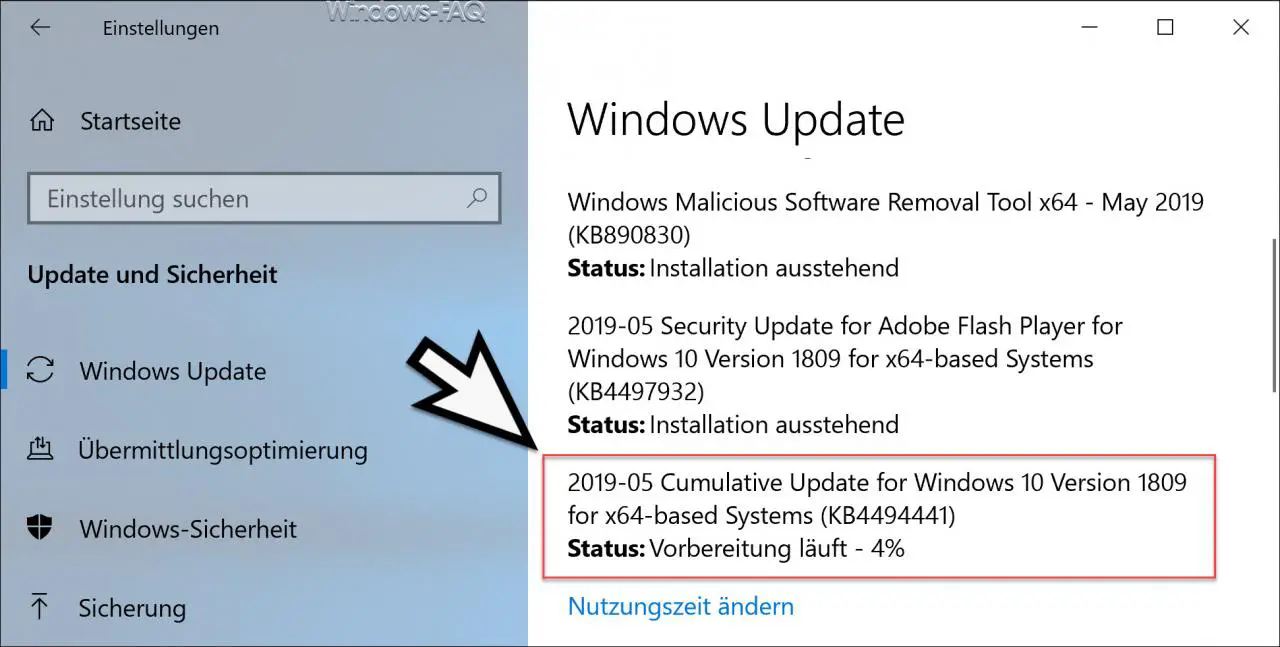 Unfortunately some bugs are already known in the update KB4494441. The following information is currently available about the KB4494441 problems.
After installing this KB4494441 update, you may experience problems starting a device with the Preboot Execution Environment (PXE) from a Windows Deployment Services (WDS) server that is configured to use the variable window extension. This may result in the connection to the WDS server being terminated prematurely while the image is being downloaded. This problem does not affect clients or devices that do not use the variable window extension.
Troubleshooting:
To resolve the problem, disable the Window Extension variable on the WDS server using one of the following options:
Possibility Number 1:
Open an administrator command prompt and type:
Wdsutil / Set-TransportServer / EnableTftpVariableWindowExtension: No
Possibility 2:
Use the Windows Deployment Services user interface.
Open Windows Deployment Services from Windows Management.
Expand Server and right-click a WDS server.
Open its properties and uncheck the Enable variable window extension check box on the TFTP tab.
Option 3:
Set the following registry
value to 0: "HKLM System CurrentControlSet Services WDSServer Provider WDSTFTP EnableVariableWindowExtension".
Restart the WDSServer service after deactivating the variable window extension.
Microsoft is already working on a solution and will provide an update in an upcoming version.
Certain operations, e.g. For example, renaming files or folders on a shared cluster volume (CSV) may fail with the " STATUS_BAD_IMPERSONATION_LEVEL (0xC00000A5) " error . This occurs when you perform the operation on a CSV owner node through a process that does not have administrator privileges.
Troubleshooting:
Do one of the following:
Perform the process from a process that has administrator privileges.
Do this from a node that does not have CSV ownership.
When trying to print from Microsoft Edge or other Universal Windows Platform (UWP) applications, you may receive the error message " Your printer has encountered an unexpected configuration problem. 0x80070007e "is displayed.
Troubleshooting:
You can use a different browser, e.g. B. Internet Explorer to print your documents.
After installing KB4493509, devices with some Asian language packs installed may receive the error " 0x800f0982 – PSFX_E_MATCHING_COMPONENT_NOT_FOUND ".
Troubleshooting:
Uninstall and then reinstall any recently added language packs. For instructions, see Manage input and display language settings in Windows 10. Select Check for updates and install the April 2019 cumulative update. For instructions, see Update Windows 10.
Note: If reinstalling the language pack doesn't solve the problem, reset your PC as follows:
Go to Settings app> Recovery.
Select "Get Started" under the "Reset this PC recovery" option.
Select Keep my files.
In general, Microsoft is working on solutions to all problems and will provide a bug fix for these problems in an upcoming version.
Finally you will find all download links for update KB4494441 below .
– Download 2019-05 Cumulative Update for Windows 10 Version 1809 for x64-based Systems (KB4494441)
– Download 2019-05 Cumulative Update for Windows 10 Version 1809 for x86-based Systems (KB4494441)
– Download 2019-05 Cumulative Update for Windows Server 2019 version 1809 for x64-based systems (KB4494441)