Microsoft has recently released the first public bet version of the Microsoft Edge Chromium Browser based on the "Chromium Open Source" project . This beta version of the Edge Chromium can now be downloaded and installed by anyone for free. Everything you need to consider when downloading the Edge Chromium and installing it can be found here in the Edge Chromium tutorial .
Download Microsoft Edge Chromium Beta
You can download the Edge Chromium Beta from the following website.
https://www.microsoftedgeinsider.com/en-us/download/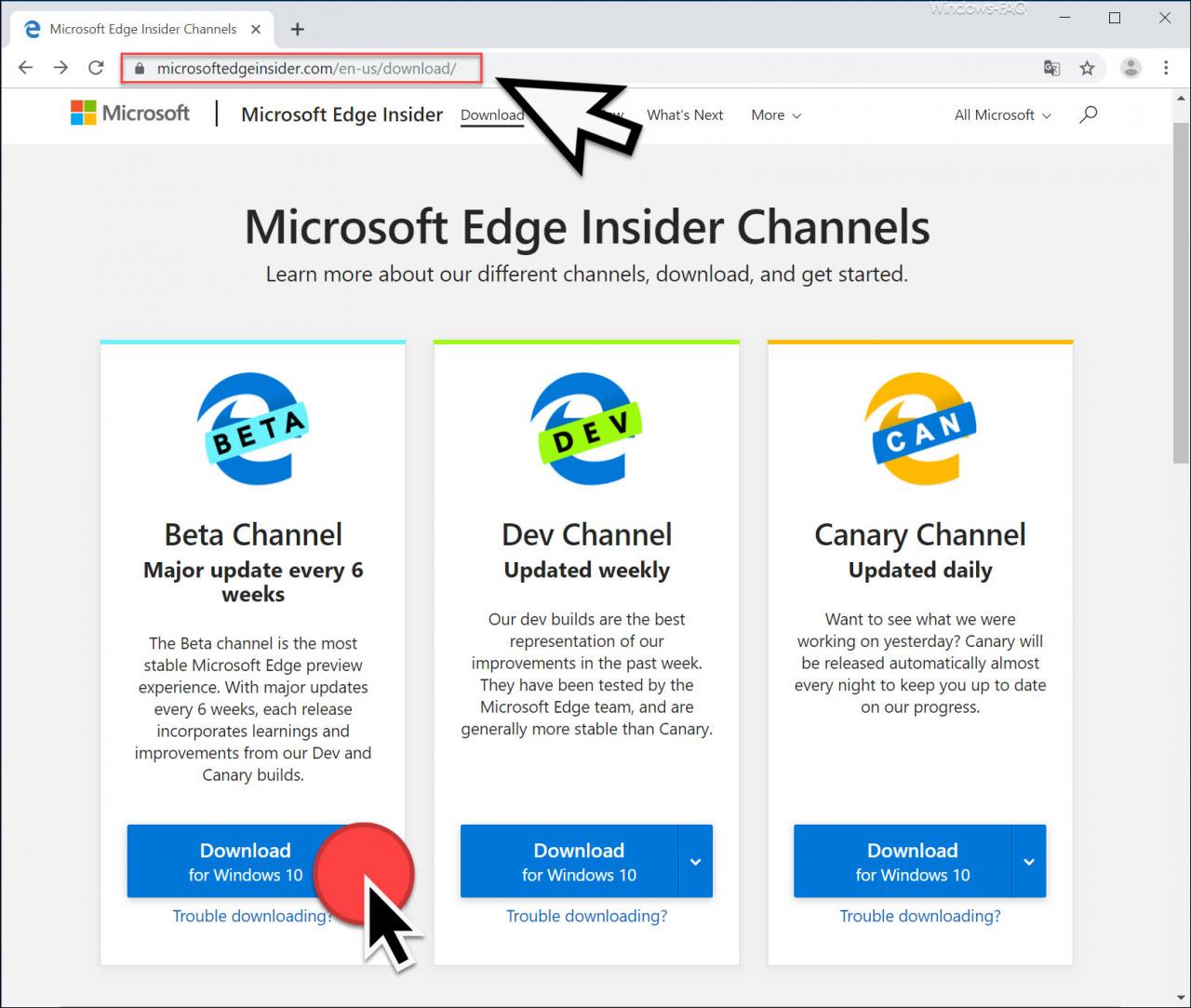 Here you can now click the button
Download for Windows 10
Download the beta version from Microsoft Edge Chromium . The following queries about the license terms then appear.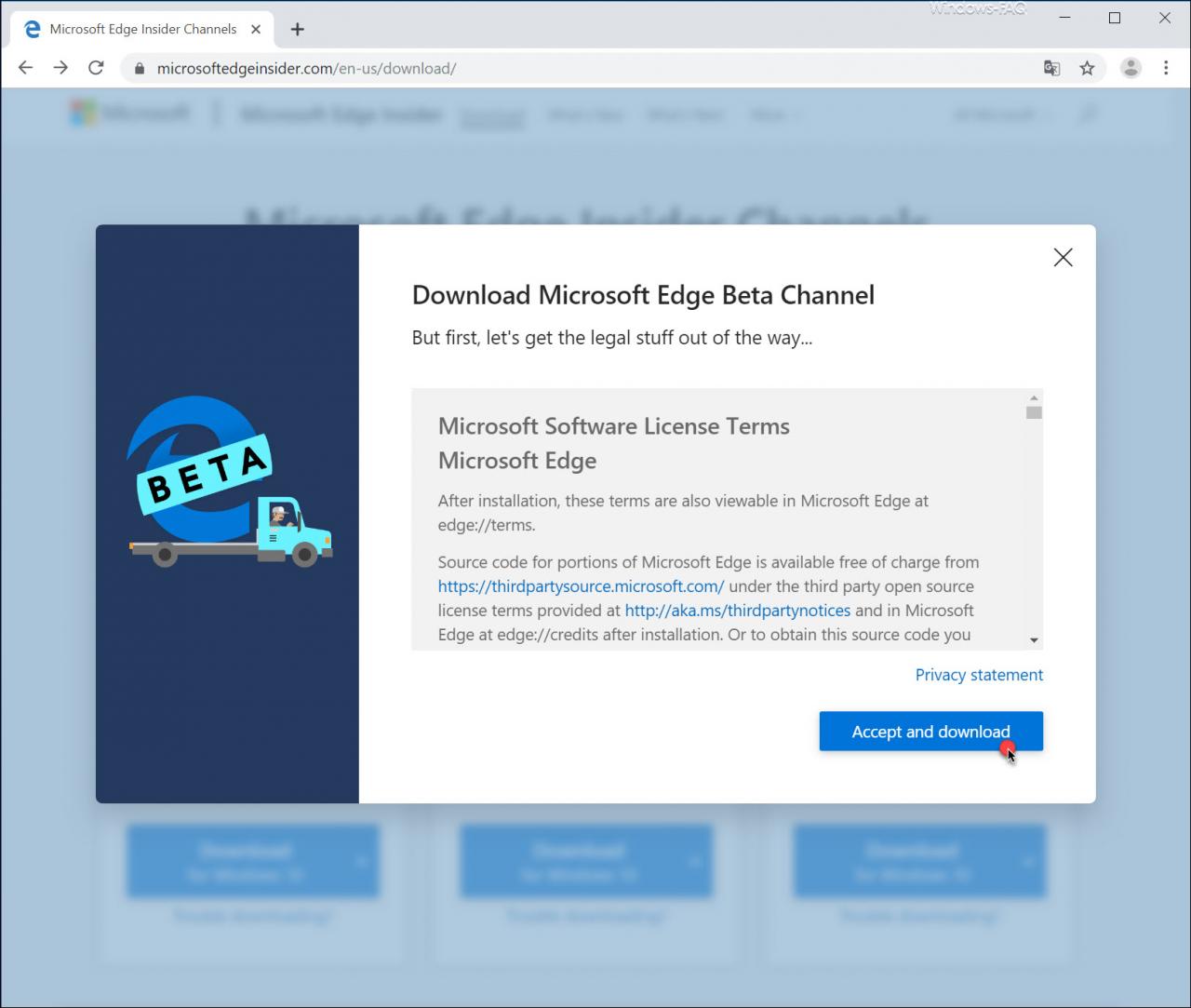 After " Accept and download " the download of the Edge Beta Installer begins , as can be seen in the figure below.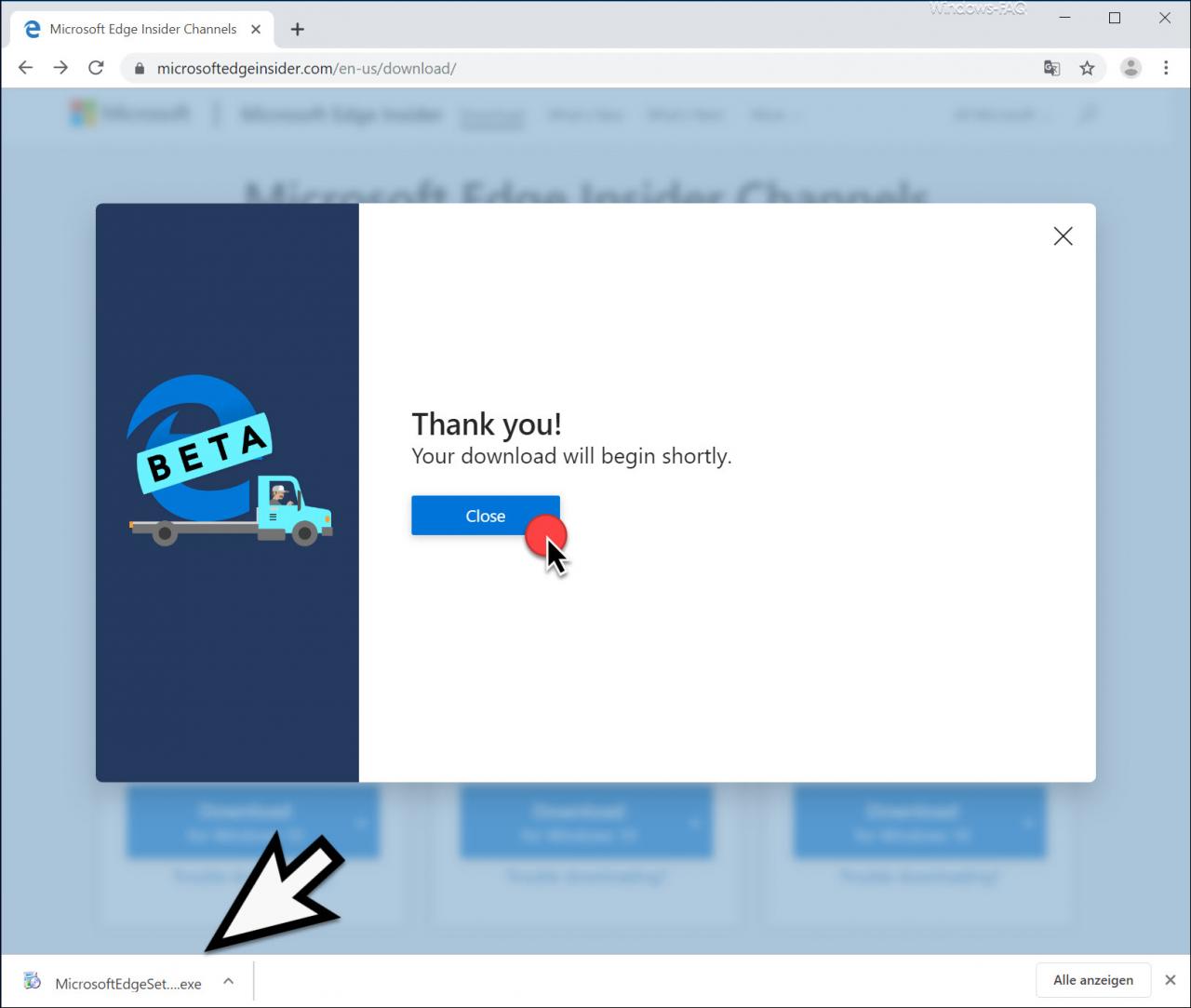 Now you have the installer
MicrosoftEdgeSetupBeta.exe
to start the installation process from the Edge Beta . Then the following additional windows open, which you can download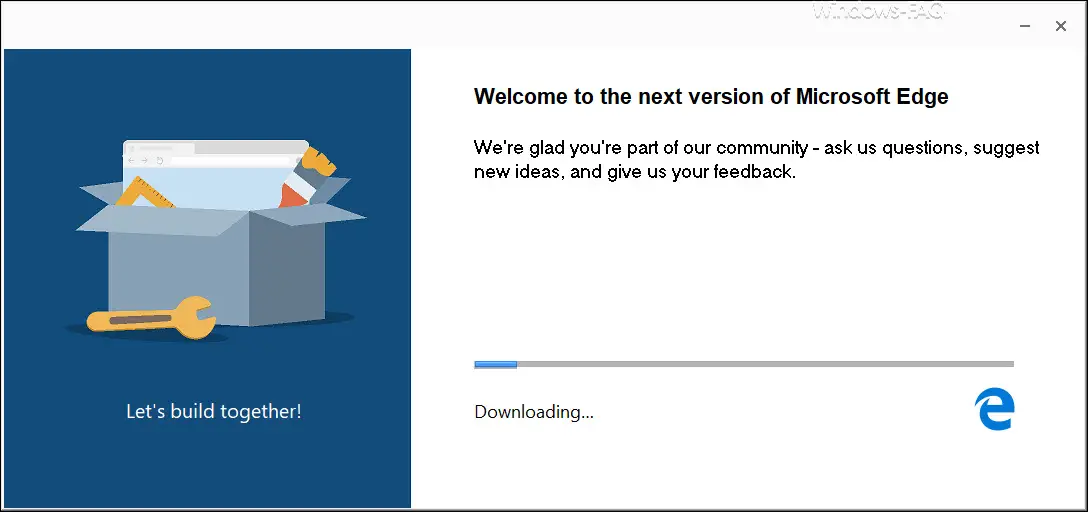 and inform the installation of the Edge Chromium Beta .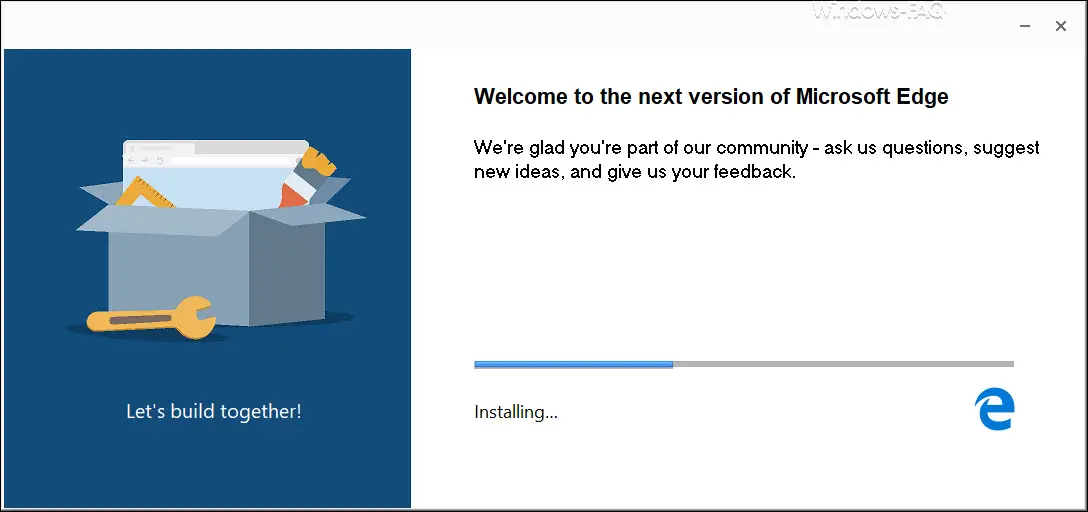 This entire download and installation process from Edge Beta Chromium is surprisingly quick. After a few seconds you will already see the start window of the newly installed Microsoft Edge Chromium Beta Browser .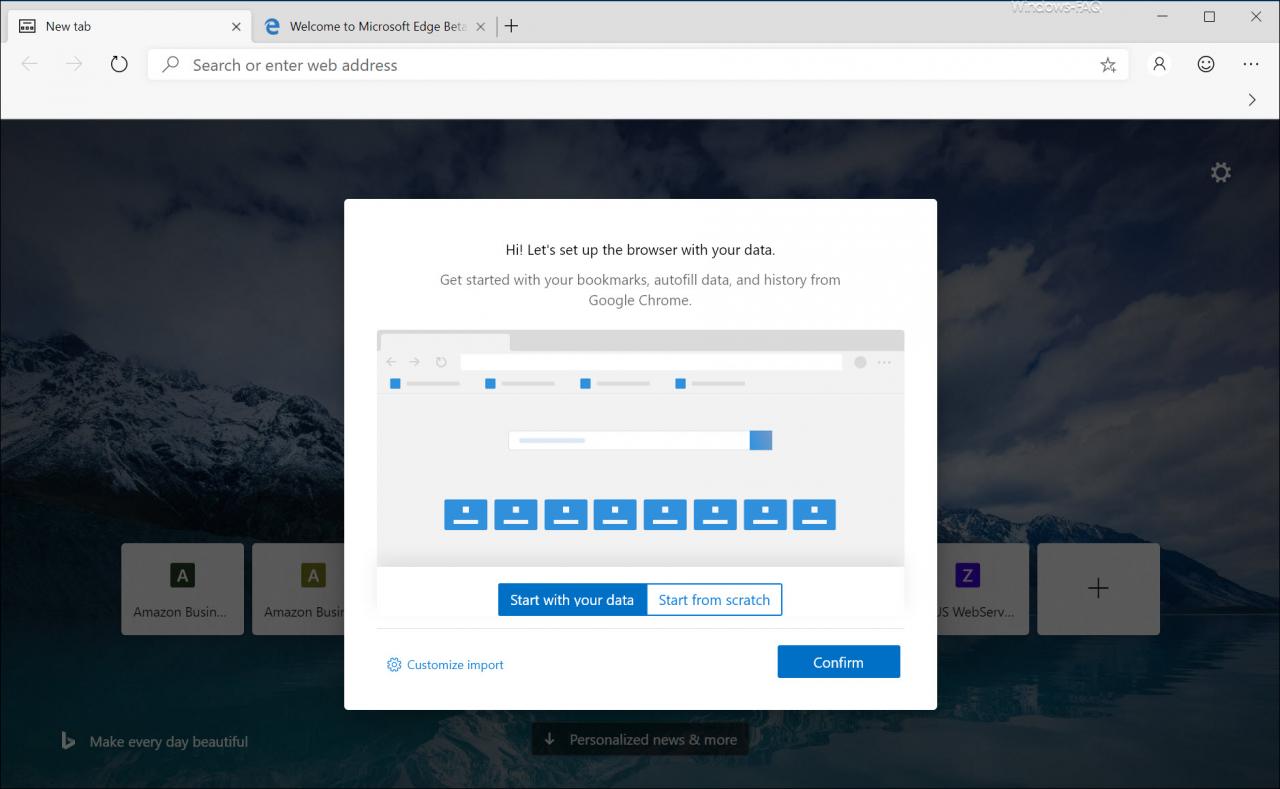 Now you can already use the new Edge Chromium Browser and gain your experience with the Edge successor . A look in the info window of the Edge Chromium Beta then also shows the following: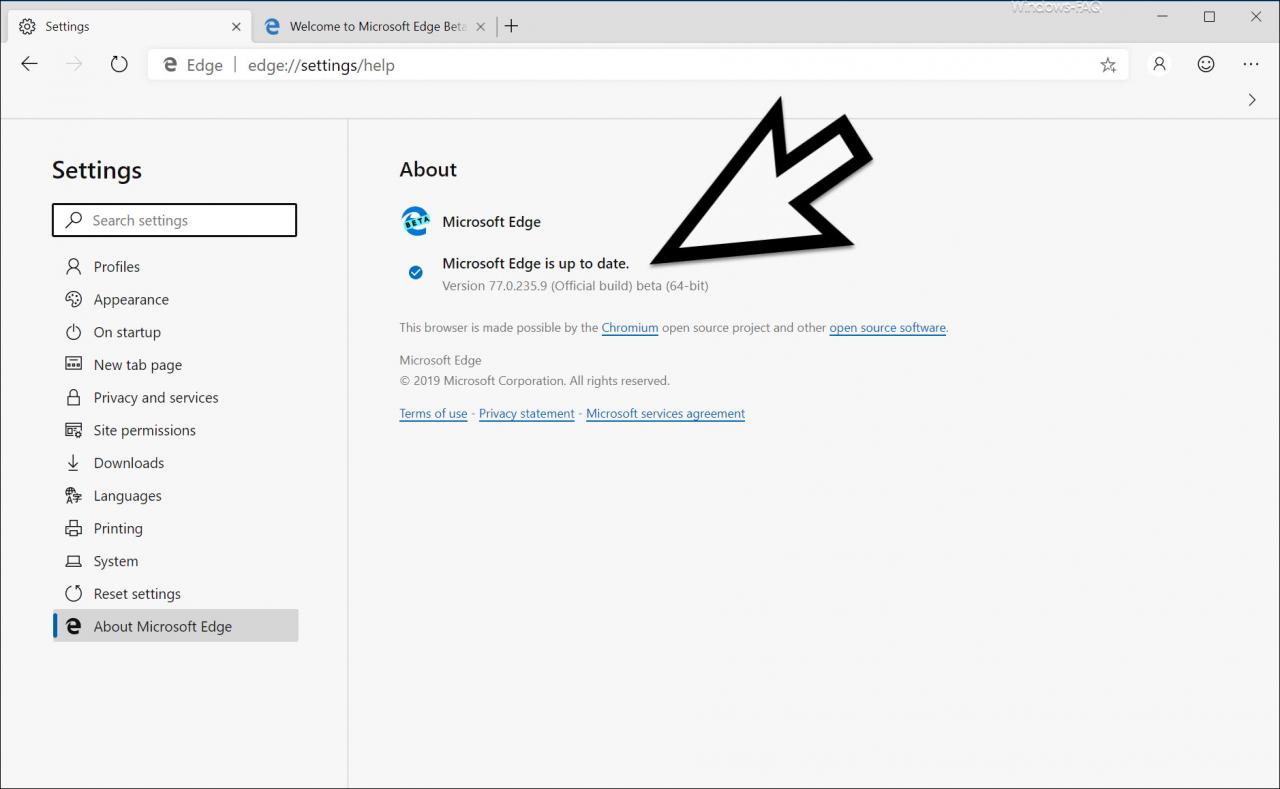 Here you can see that the Microsoft Edge is up to date.
Microsoft Edge is up to date.
Version 77.0.235.9 (Official Build) beta (64-bit)
This browser is made possible by the Chromium open source project and other open source software
The Edge Chromium Beta Browser also exchanged two new icons. The Edge Chromium Beta is shown on the desktop as follows.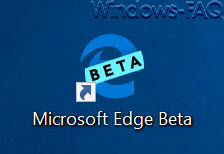 and in the system tray it looks like this.

We hope you enjoy testing and trying out the new Edge Chromium Beta Browser .
If you are interested in further information about the Microsoft Edge Browser , we recommend the following articles.
– Microsoft Edge, Chrome or Firefox: Different browsers under Windows
–
Import Google Chrome favorites and bookmarks from Firefox, Edge or IE – Microsoft Edge reading view – Advantages and how they can be used
– Manage, edit or delete saved passwords in the Edge browser
– Show or hide home or start page icon in Edge
– Activate for Adobe Flash – Flash does not work in the Edge browser
– Windows 10 always opens PDF files in the Edge Browser
– Change the standard
search engine in the Microsoft Edge – Edit bookmarks in the Edge Browser and activate the silent bar
– Prevent That Microsoft Edge is automatically loaded every time Windows starts
– Uninstall or deactivate Microsoft Edge Browser
– Deactivate or activate the tab Preview window on Edge Browser
– Switch off Edge and Onedrive advertising windows and notifications on Windows 10
– Switch off Microsoft Edge page prediction (prefeching)
– Start Windows 10 Edge Browser in "InPrivate" mode