Microsoft has expanded the Microsoft Office with " Microsoft Teams " and now offers all Office users the team version for testing. Unfortunately, Microsoft tries with all its might to bring teams to the users and so now after Windows restarts, it also starts automatically
Microsoft Teams
This then manifests itself in such a way that the users first see the following team login screen on the desktop without being asked .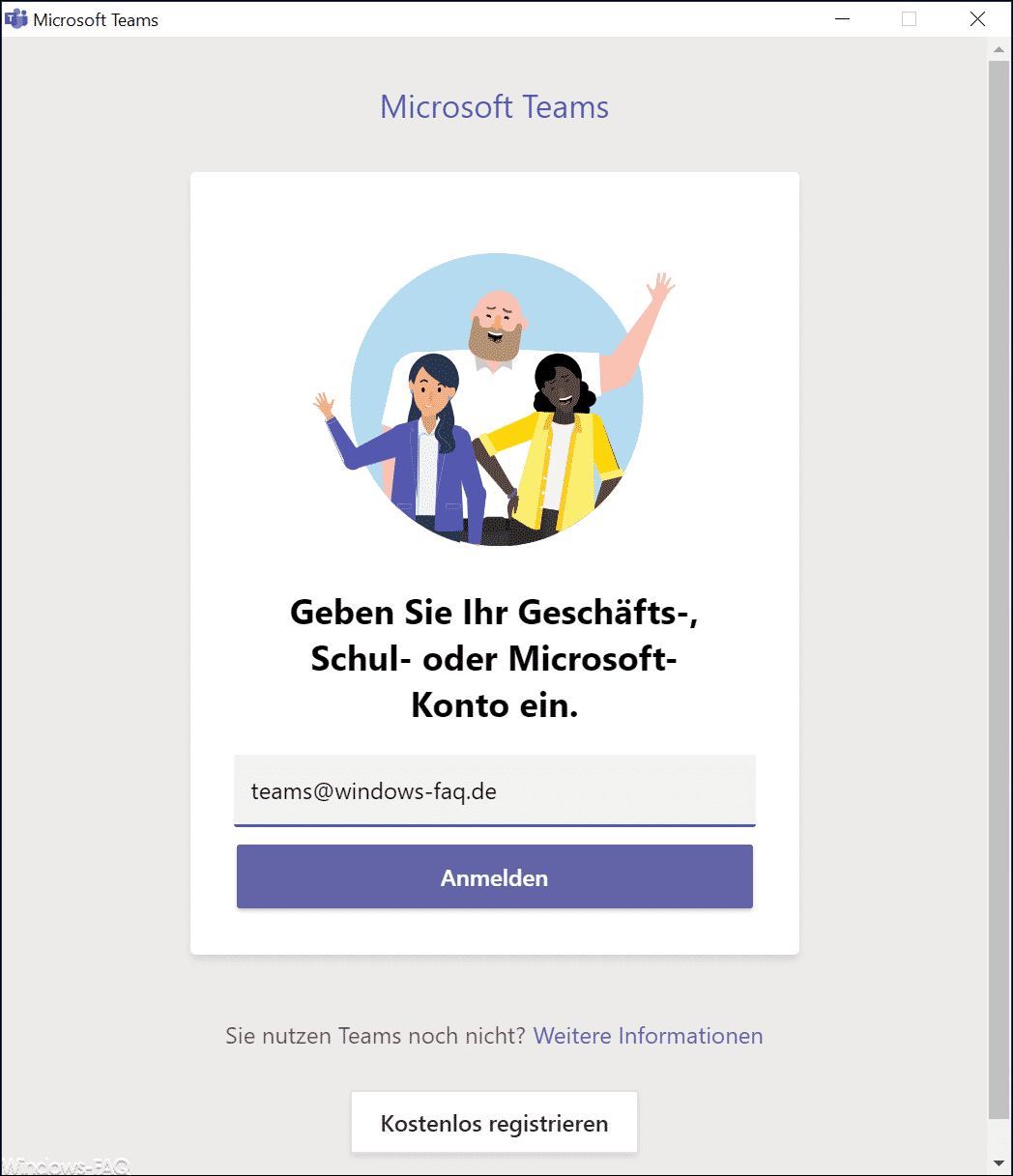 This prompts the user to enter their email address and to register. However, this automatic start of Microsoft Teams can also be annoying after some time if the use of teams is not planned or wanted.
You can deactivate the autostart after the closing via " Team Settings " , but this only works after you have registered.
Deactivate Microsoft Teams
However, there are two ways you can switch off this automatic start of teams. To do this, you have to delete an existing value in the registry.
HKEY_CURRENT_USER SOFTWARE Microsoft Windows CurrentVersion Run
This value is called
com.squirrel.Teams.Teams
and must be deleted , as you can see in the picture below.

As soon as this value " com.squirrel.Teams.Teams " is deleted, teams no longer starts automatically after a Windows restart.
Deactivate Microsoft Teams via GPO
Deactivating teams is of course also possible via group guidelines . To do this, you simply create a new GPO and set the following values.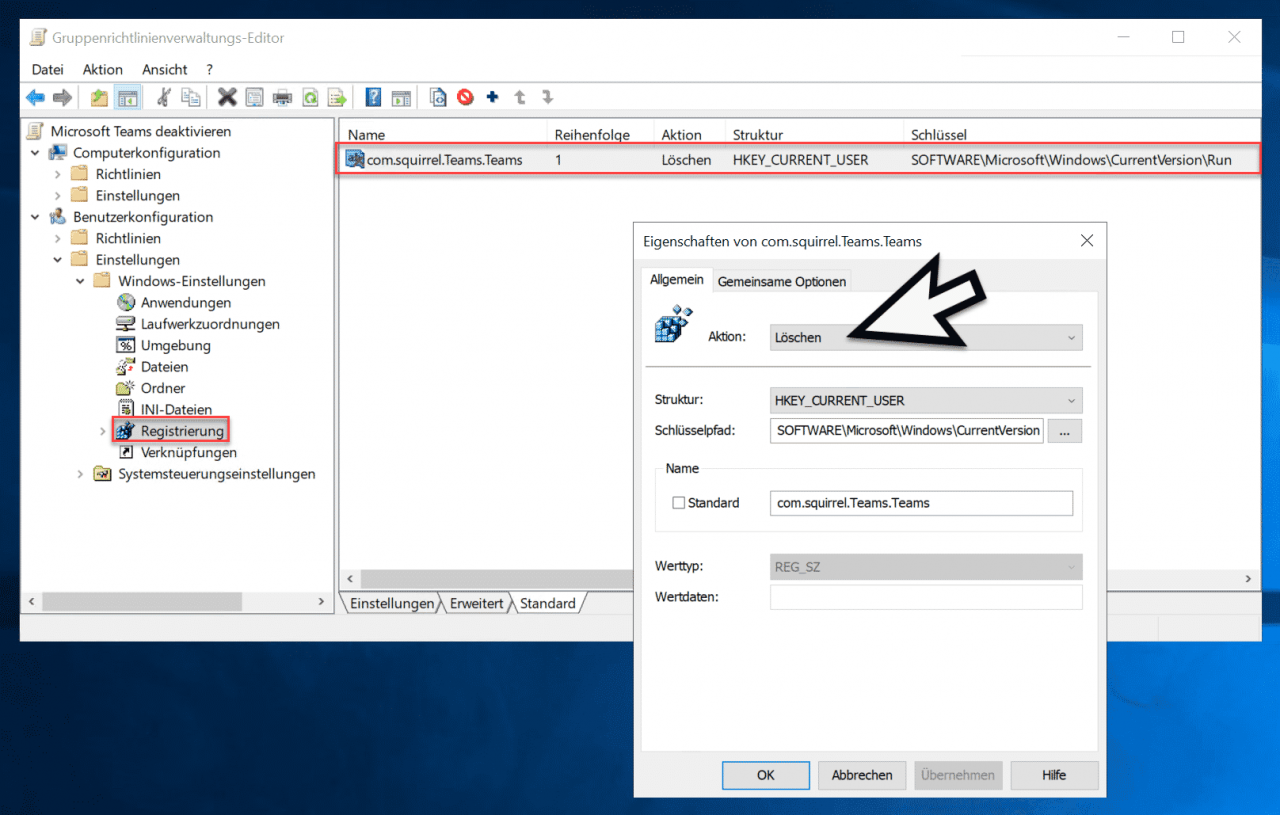 Here, too, it is important that you select the " Delete " function as " Action " so that the value is automatically deleted after logging in, thus preventing Microsoft Teams from starting automatically.
If your team wants to start again automatically, it is enough to create the value in the registry again.
Here are some more tips for all Microsoft Office products :
– Graphics are cut off when printing
– Multiple cells connect in Excel
– Easily extract graphics from Word documents
– Set up Outlook vacation messages and automatic replies
– Activate Outlook logging and creation of log files
– Automatically close original message when replying in Outlook
– Outlook, Word, Excel and PowerPoint in dark design (dark mode)
– tidy up and create space in Outlook – mailbox cleanup
– simply reduce PowerPoint presentation
– print out email and all attachments together in Outlook