If different people share a PC, it is advisable to create a separate user account for each user. We have already shown you how to create user accounts or deactivate accounts under Windows
In this guide you will find 2 ways to permanently delete Windows user accounts.
Delete user account via  LUSRMGR.MSC
The easiest and quickest way to delete user accounts is to call up user account management using the shortcut
LUSRMGR.MSC
after pressing the key combination

Windows key and "R". Then the administration of the local users and groups opens and you just have to right-click on the user you want to delete and then the following context menu will be visible.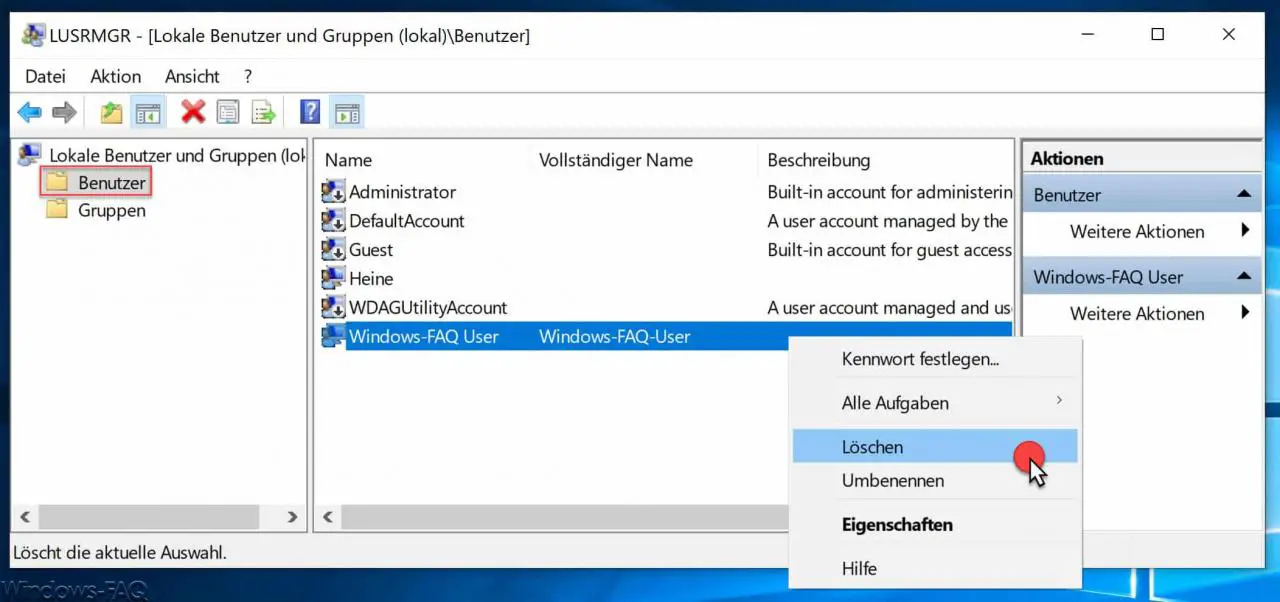 Of course, here's the point
Clear
to get voted. Finally, a security question appears asking whether the user account should really be deleted .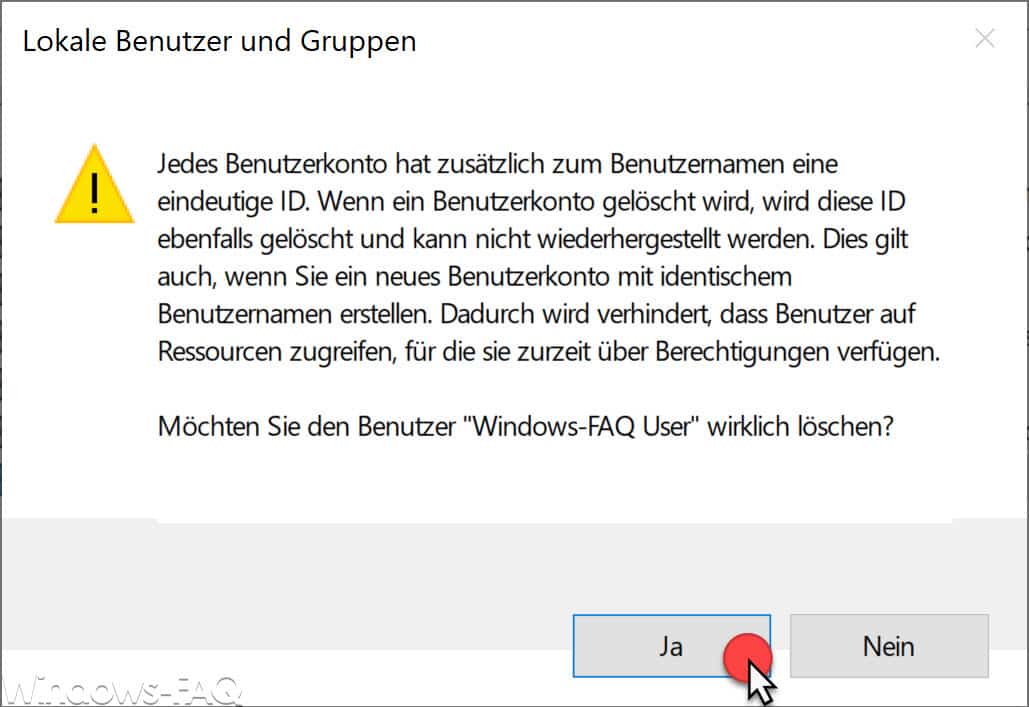 The exact security question is.
Each user account has a unique ID in addition to the user name. If a user account is deleted, this ID is also deleted and cannot be restored. This also applies if you create a new user account with an identical user name. This prevents users from accessing resources that they currently have permissions for.
Are you sure you want to delete the user "???"?
If you answer this question with " Yes ", the Windows user account will be irrevocably deleted .
Delete users via Windows 10 Settings app
The second option is to delete the Windows user account via the Windows 10 settings app. To do this, you call the app

and changes to the area
Accounts (your accounts, email address, syncing, work, family)
Then you call up the following point in the left column.
Family and other users
Then you can see the available user accounts on the right side.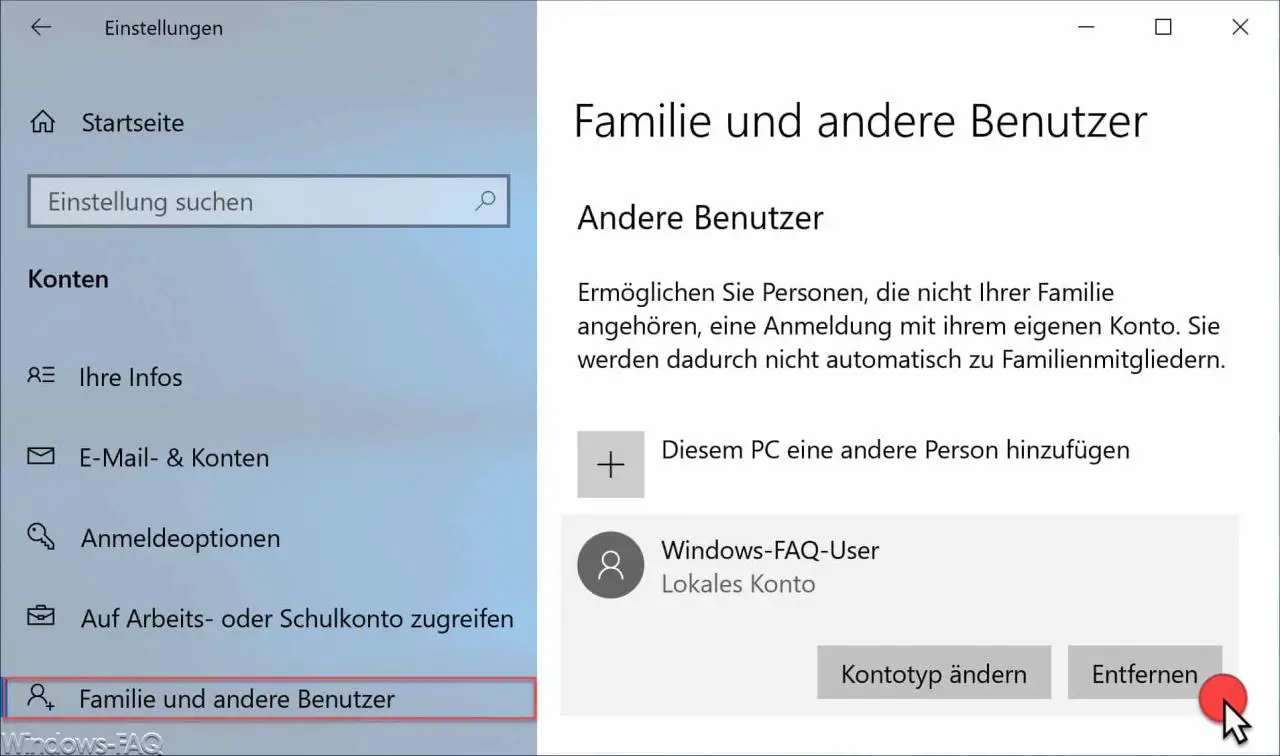 By clicking on the user name to be deleted, another menu appears in which you can then
Remove
can click.
Then the same security question appears as above for the first deletion, but in the customized Windows 10 design.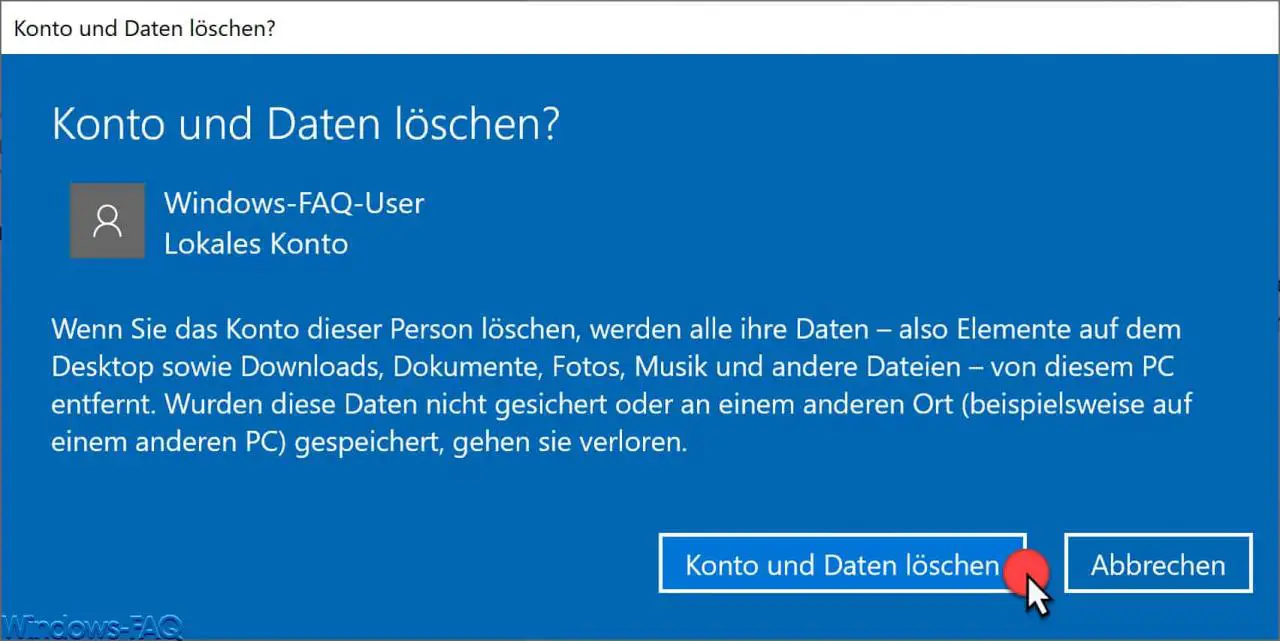 Once your here
Delete account and data
confirmed, all information about this Windows user account will be deleted .
Below you will find further articles on the subject of " Windows user accounts ".
– Forbid users to log on locally on the PC
– Create a new local user account under Windows
– RDP message – A user
account restriction prevents you from logging in – – List all deactivated AD accounts using PowerShell