Today we would like to introduce you to software for the recovery of deleted files , directories or even entire data carriers. The software that we have tested extensively is the
Data Recovery Wizard
from the company iBeeSoft . This software is offered in 3 different versions, further information on the functions and possibilities of the individual versions can be found below in the article.
The installation of the Data Recovery Wizard is very easy, no special settings need to be made.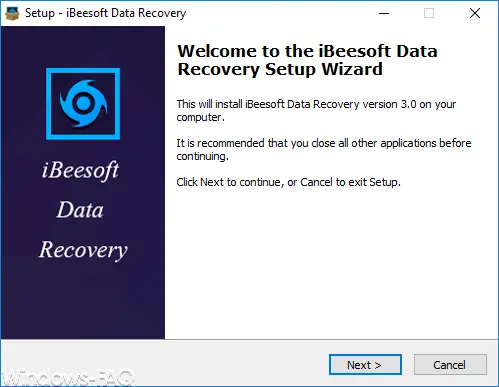 After the installation and the start you will find a fairly tidy start window, in which all possible file types are listed, which you can restore. You can selectively search the disk for individual file types or simply search for all deleted files.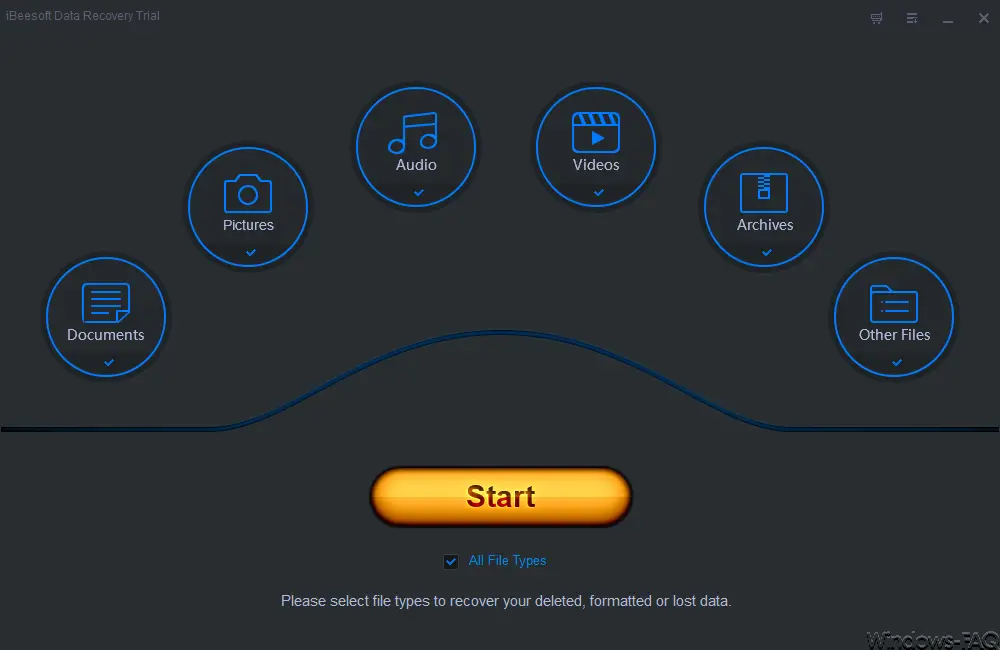 As you can see, the recovery software is only available in English. However, the operation is kept very simple, so that even a layperson should be able to restore lost or deleted files .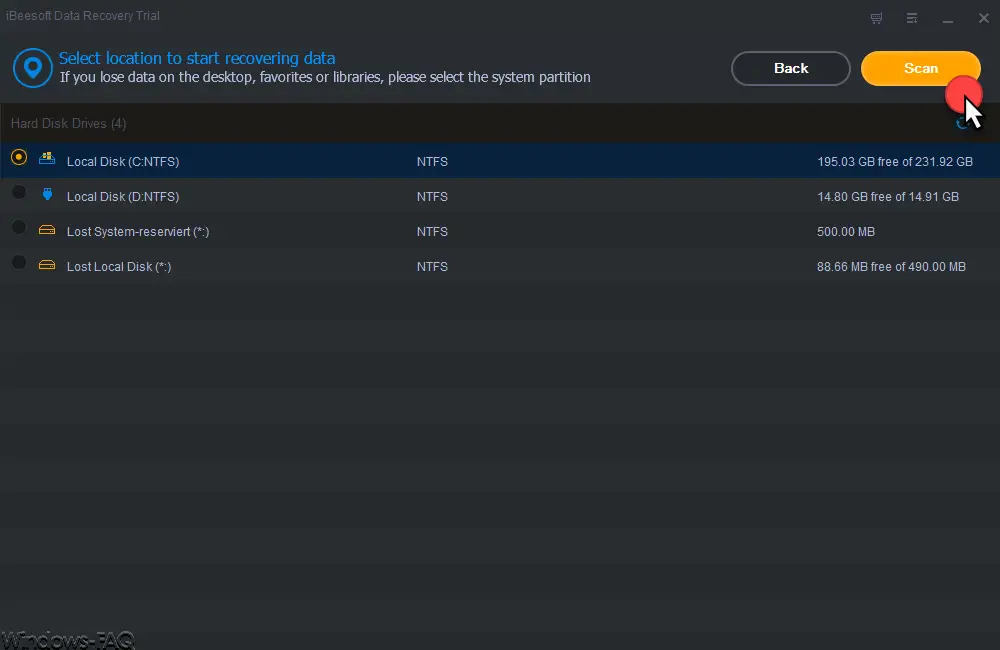 After clicking on " Start " you will first be shown all available data carriers and partitions that can be examined for deleted files. By confirming the "Scan" button , the software starts searching for the deleted files and displays the files found as follows.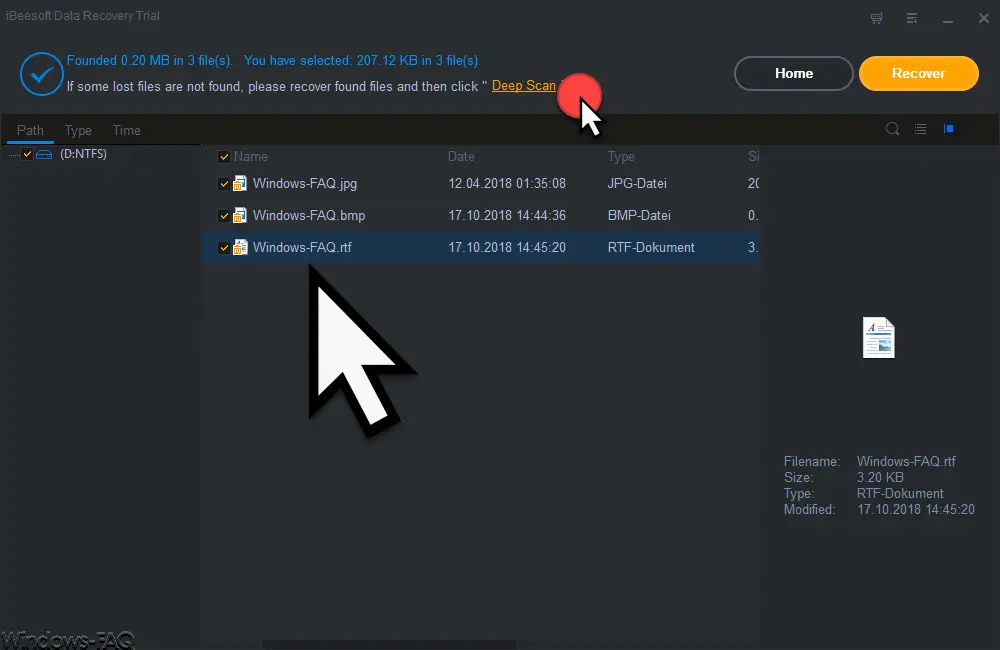 If the desired files were not found during the first search, you can activate the " Deep Scan ". This will result in a more intensive search for deleted files, but this can also take some time. However, the detection rate of deleted data is also much higher as a result.

Then you have the option to restore individual files with the right mouse button or to restore all files using the "Recover" button .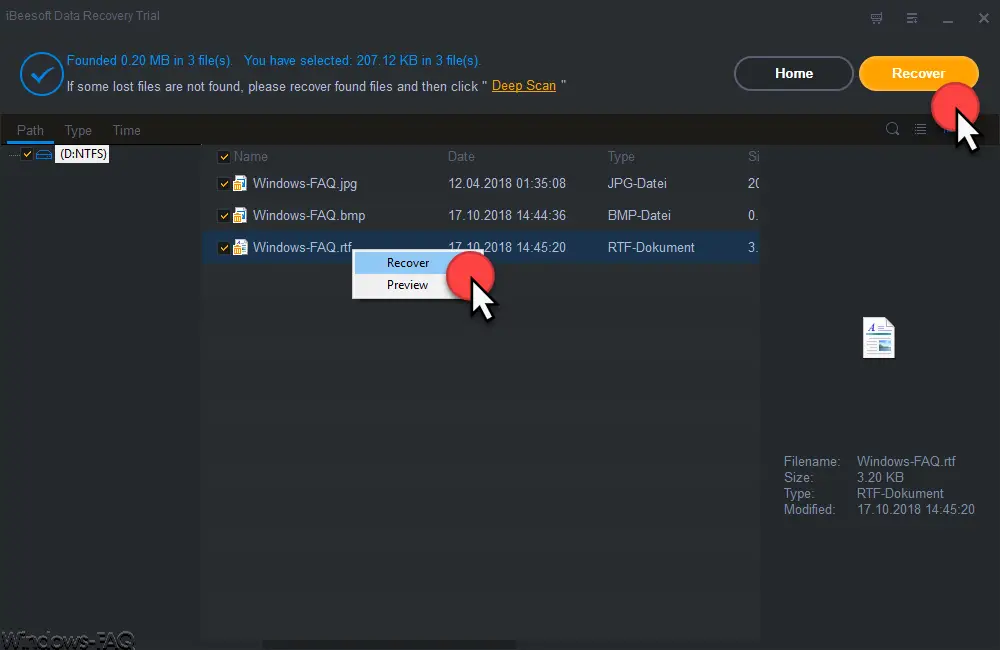 Overall, a fairly easy-to-use recovery software that has a somewhat unusual user interface, but can still be operated intuitively. The Data Recovery Wizard from iBeeSoft is available in the versions
Personal license
Family License
Company License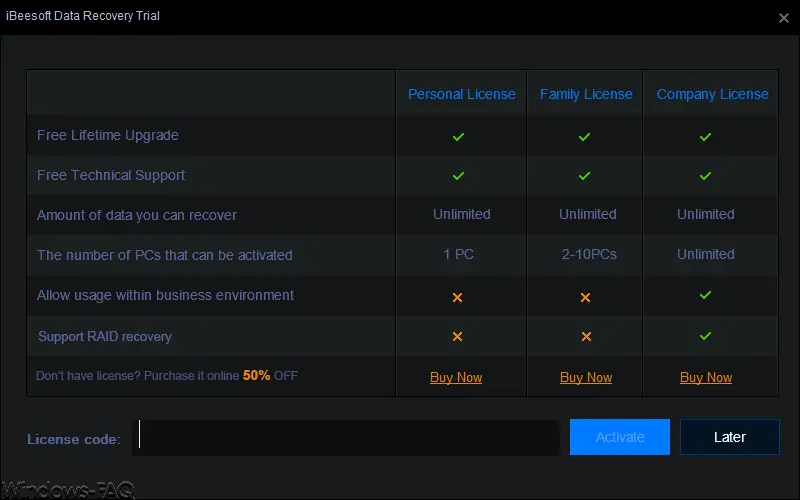 The exact functionality of the different license versions can be seen very nicely in the figure above. If you want to test the software, you will find the download link here below.
– Download Data Recovery Wizard from iBeeSoft