We have already reported on numerous BlueScreen error messages , or BSOD (Blue Screen of Death) for short . Today we would like to show you possible solutions for the blue screen error code
Below we have presented the BSOD error message " Critical_Process_Died " as an original image.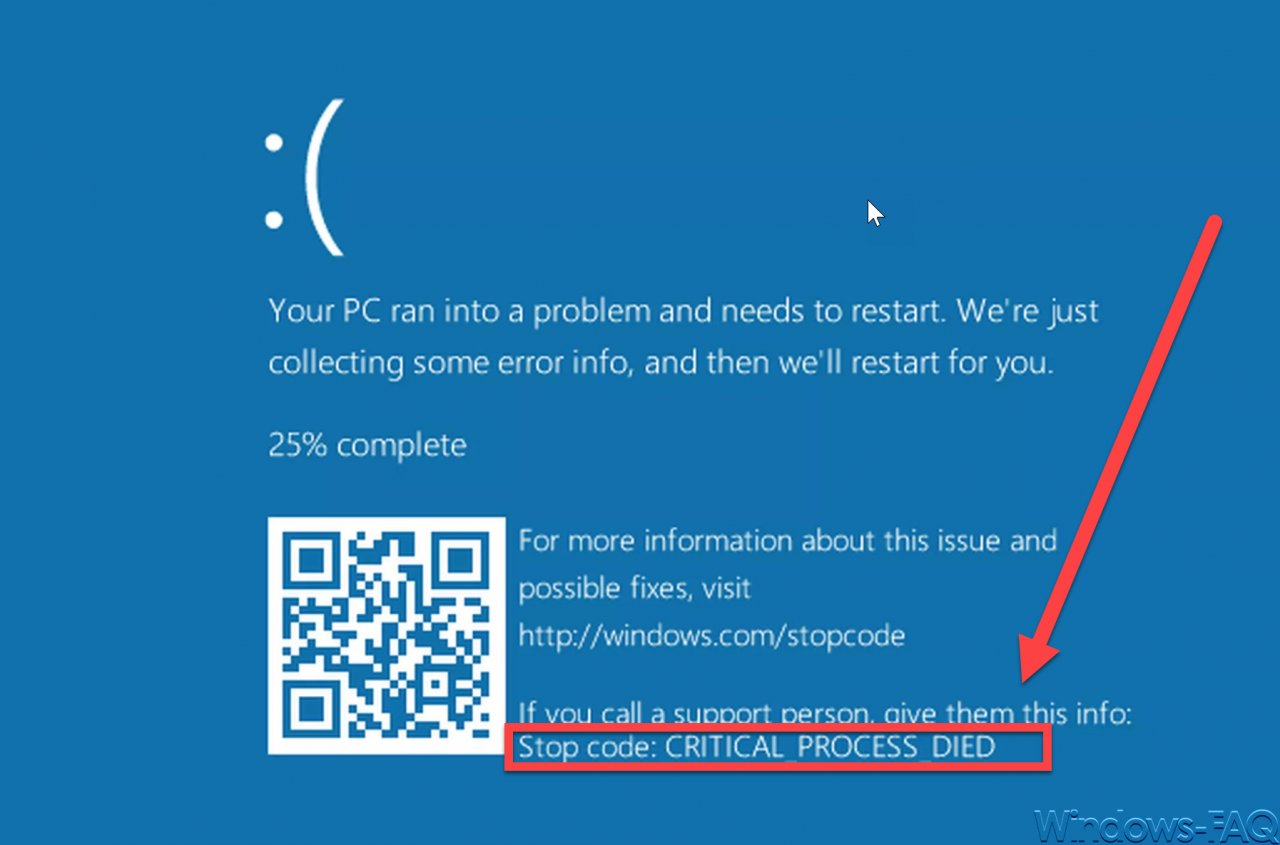 The crucial question, however, is why this blue screen actually occurred. The error message " Critical Process Died " suggests that a system-relevant process has crashed and the entire Windows system has become unstable . In conclusion, the blue screen is displayed and the corresponding dump files are created.
Check Windows device drivers
This error occurs very often in connection with faulty device drivers . For this reason, you should check whether you have updated certain device drivers in the past. If this is the case, you should test go back to the last installed device driver . Another solution would be to look for a new device driver version from the device manufacturer and then install it.
Microsoft often delivers new versions of the device drivers with Windows updates that can cause problems. In a special article called " Deactivate Windows driver updates via the device installation settings " we reported on this problem,
Check Windows system files
The " CRITICAL PROCESS DIED" blue screen also occurs very frequently if there are inconsistencies in the Windows system files. You can easily check your Windows installation for missing or damaged Windows system files by issuing the following command in a command prompt.
SFC / SCANNOW

Now the system is completely checked for any errors and then immediately eliminated. The SFC process may well, depending on the speed of your PC, take a few minutes to complete. After successful completion there is still a Windows restart and then you should check whether the BSOD occurs again.
You can find a lot more information about other Windows BlueScreens in our blog posts.
– 0x00000D1 BlueScreen error code
– BlueScreen KERNEL DATA INPAGE ERROR
– Blue screen error code STOP: 0x000000F4
– DPC Watchdog Violation – Windows blue screen –
BlueScreen under Windows 10
– In case of system errors activate the blue
screen display for Vista and Windows 7
– Blue screen screen saver for Vista – 0x000000139 Stop Code – KERNEL_SECURITY_CHECK_FAILURE Windows error
– 0xC000035 Error Circular Kernel Context Logger