USB sticks or older hard drives are often designed in FAT32 format and there is a desire to convert this data carrier to NTFS without data loss . NTFS has considerable advantages over the FAT format, here are a few of them.
FAT32 can process a maximum of 4GB partitions, NTFS is limited by the volume size.
NTFS supports data compression
In contrast to FAT32, NTFS also supports access rights
NTFS supports the EFS (Encrypting File System)
NTFS supports the function "previous versions"
NFTS supports the "Disk Quotas" function
We would like to show you below how you can convert a FAT32 disk to NTFS disk without having to accept data loss on the disk to be converted.
This is how a standard 4GB USB stick looks in the properties.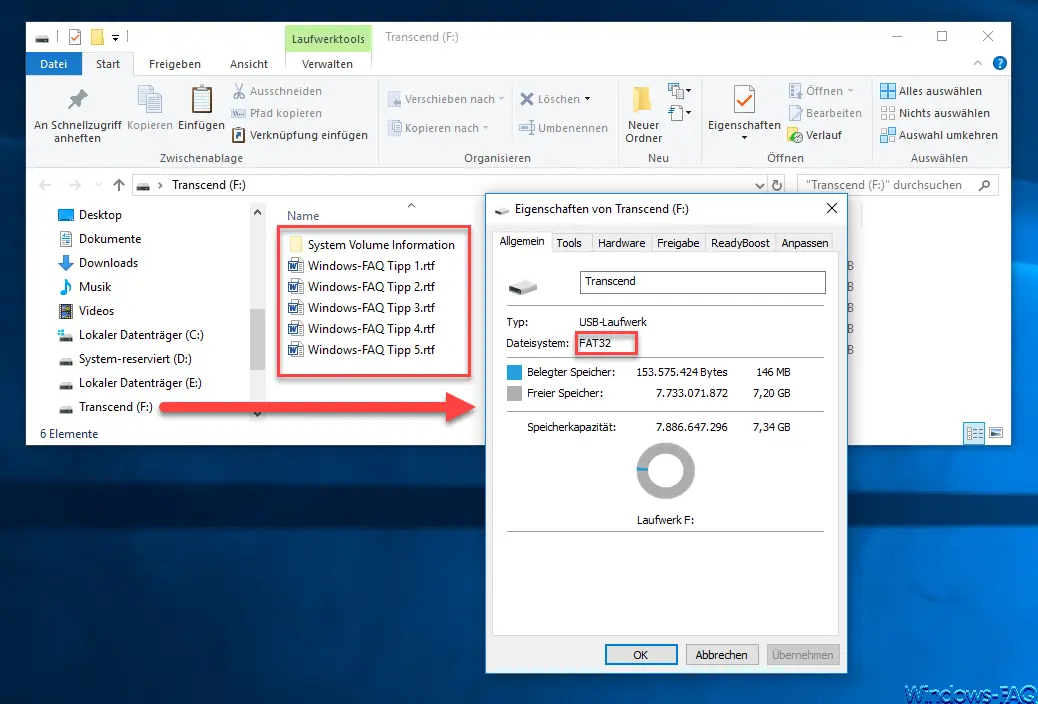 In Explorer you can see that some Windows FAQ Word files are stored on the FAT32 file system , which we do not want to lose during the conversion process . Here comes the Windows command
convert
used, which can convert the disk into NTFS format. The exact syntax is:
CONVERT DATA CARRIER DESIGNATION / FS: NTFS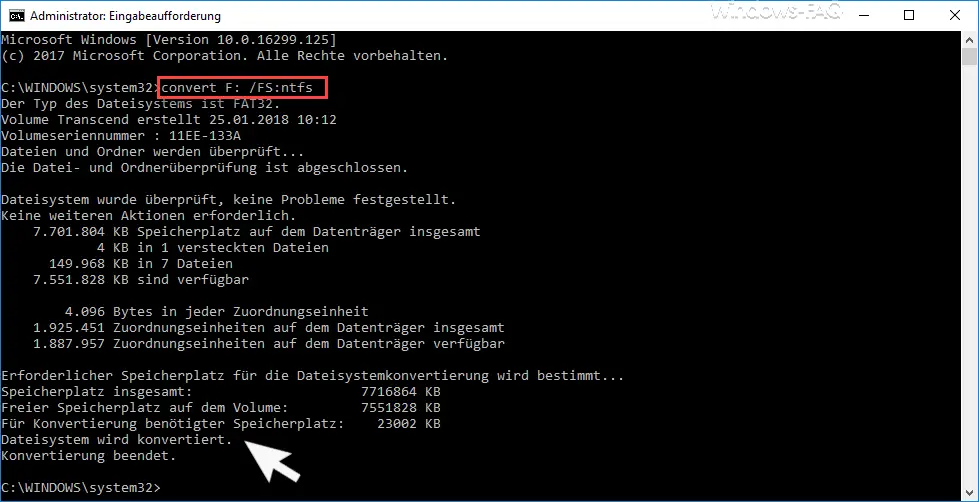 In the picture above you can see the exact process of the file system conversion . The command must be called up in a command prompt that has administrator rights. The time for the conversion varies depending on the size of the disk to be converted.
After successful conversion , the data medium in the file explorer now looks like this.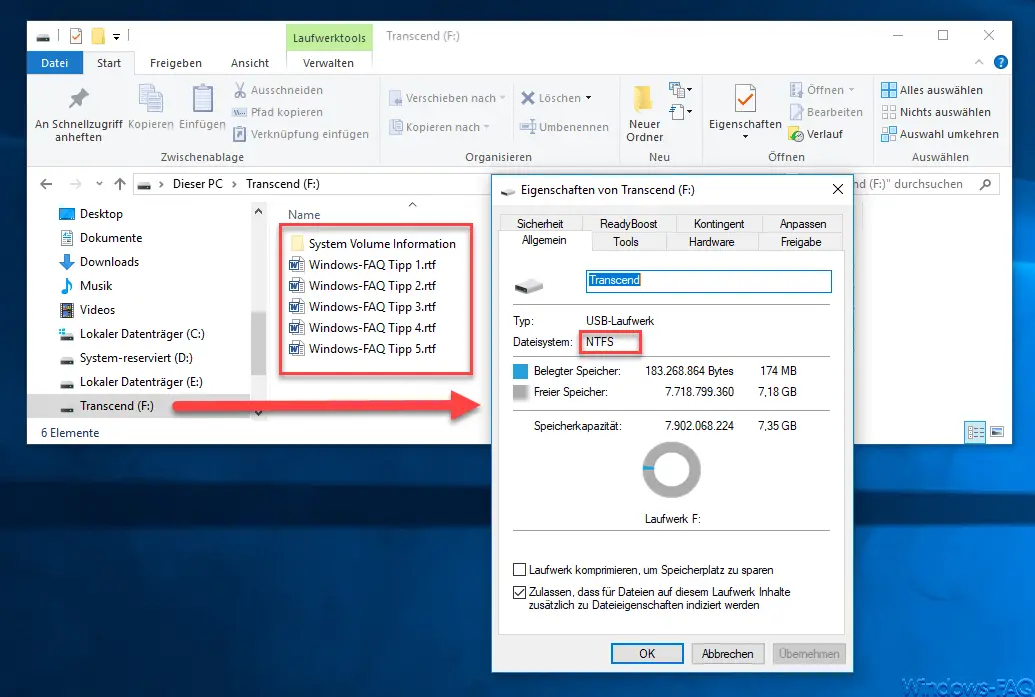 As you can see, the file system now says "NTFS" and the 5 Windows FAQ Word documents are still available on the converted data carrier .
You can also find explanations, tips and tricks for other Windows commands in these documents.
– Reset the local GPOs completely
using a command – ISOBURN – Windows ISO burning program as command line command – Generate
large dummy files manually and quickly using a command with FSUTIL
– Call up system administration tools in Windows 10
– Show or delete available WLAN connections using a command
– RAM diagnosis with MDSCHED (Windows command)
– Control shortcuts for important Windows setting options
– PowerShell command to deactivate the firewall
– Shut down Windows and restart with PowerShell commands