The error code 0xC004C008 occurs very often when activating the Windows license . Here is the error message that occurred when activating a Windows 10 system .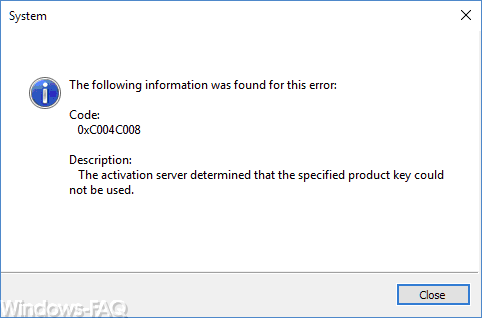 The exact error message is:
The following information was found for this error:
Code: 0xC004C008
Description : The activation server determined that the specified product key could not be used.
Number of Windows activations exceeded
The problem occurs very often when the number of possible Windows activations has been exceeded . This can happen if you often change hardware components of your Windows system (hard drive replacement, graphics card renewed, CPU replaced, etc.) and thus a new Windows activation is necessary every time.
Windows activation again
In this case, usually only a renewed telephone activation of the Windows PC helps. To do this, you should open a command prompt with the highest rights (administrator) on your PC and enter the following command:
SLUI 4
This means that the Windows activation process is called again and that you can then activate your Windows system by telephone. First you have to select the country, then the numbers of the Microsoft activation hotline are displayed.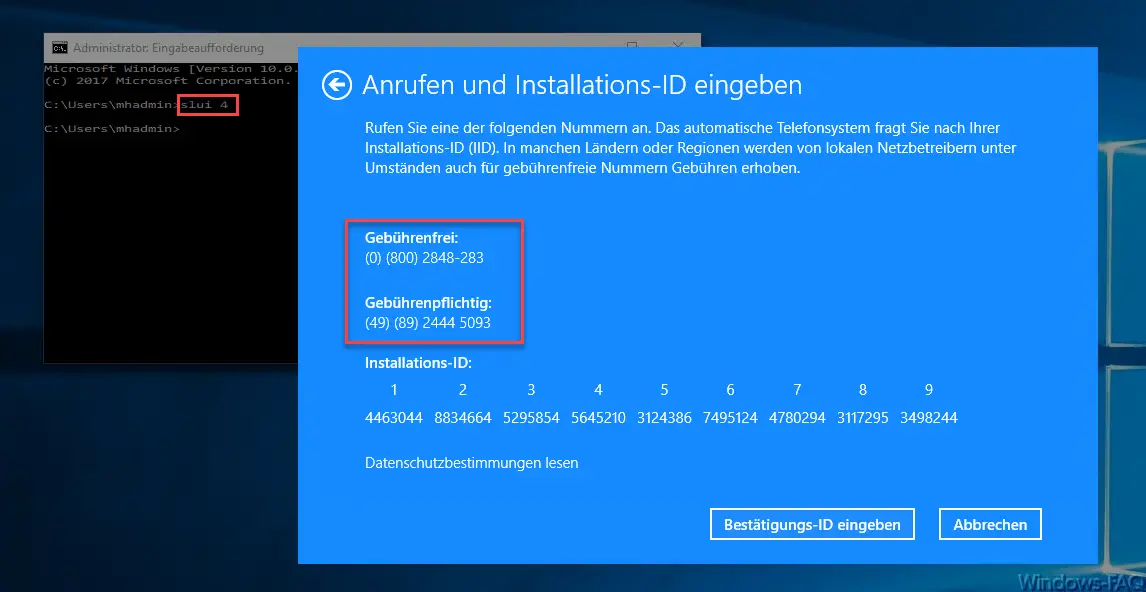 When activating Windows by telephone, the voice system guides you very simply through the activation process. It is important that you enter the installation ID correctly and then enter the confirmation ID correctly in the following activation window.
Your system should now be successfully activated again. If there are problems during the reactivation, you will receive support from a Microsoft employee . As a rule, this always works very quickly and easily.
We have already reported other problems with Windows activation in the past and have brought you the most important information below.
–
Check Windows 10 activation – 0x8004FE30 Windows activation error
– 0xc004f050 Windows 10 error code – Activation error