We have already reported several times about the relatively new function of the Windows 10 timeline . Among other things, how you can remove the timeline from the Windows taskbar or how you can deactivate the entire Windows 10 timeline .
Today we would like to show you further setting options for the Windows 10 timeline and the activity history . To do this, first open the Windows 10 Settings app using the following key combination.

Then you call the point
privacy
and then the point
Activity history 
on. Windows 10 should now show you the following setting options.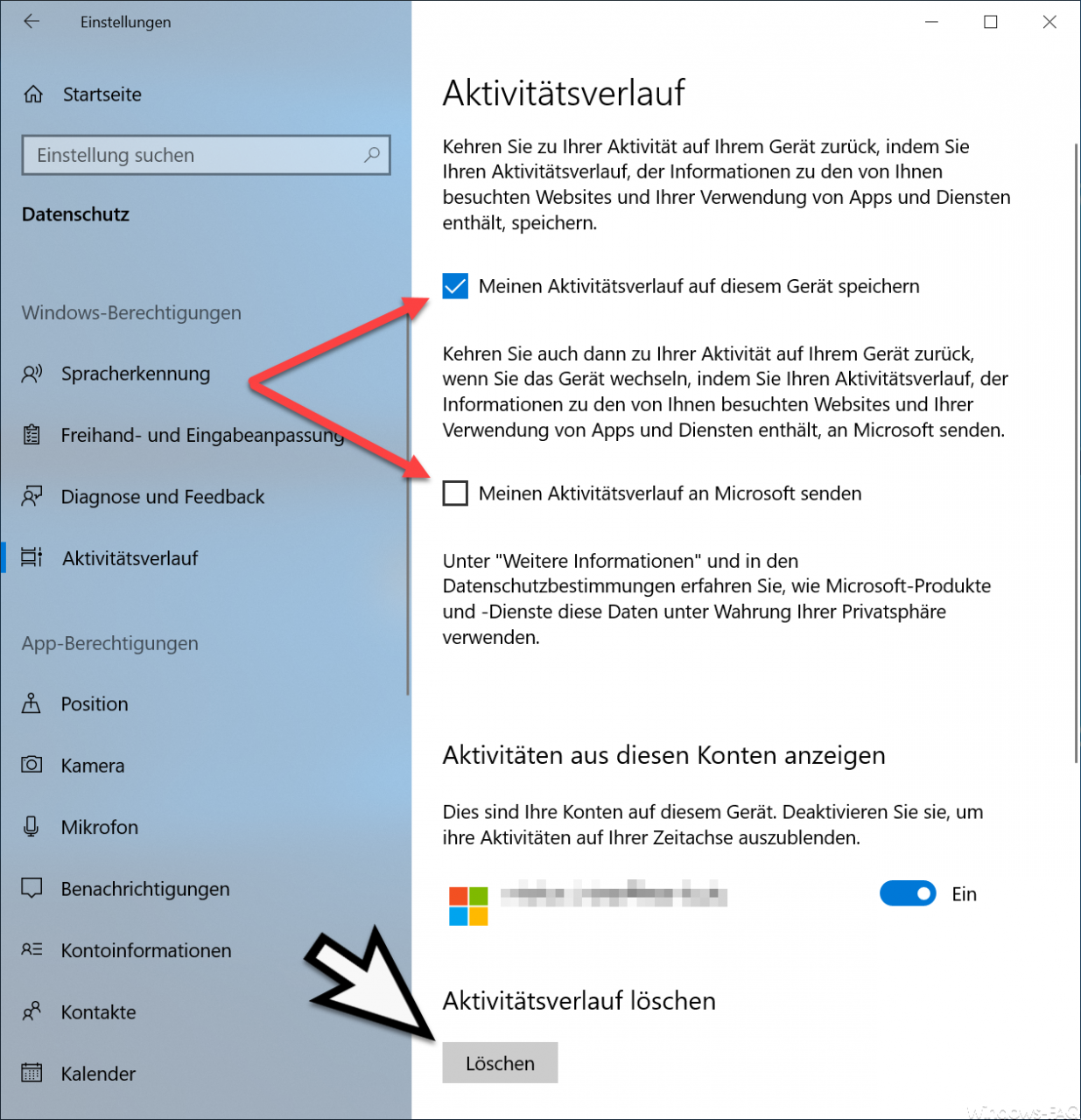 Here you have the various options to set and delete the activity history.
Save my activity history on this device
With this option you can control whether all activities that you do are saved in the Windows Timeline. This includes, for example, the websites visited and data from Windows 10 apps and services. Generally the option is activated. If you no longer want to automatically save these activities in the timeline in the future, you should deactivate this option.
Send my activity history to Microsoft
This option is deactivated in our example and thus prevents the Windows activities from being sent to Microsoft. We would recommend that you generally leave this option deactivated.
View activity from these accounts
If you have connected your Windows 10 with a Microsoft account, the connected Microsoft accounts are displayed here. You can activate or deactivate the activities on the timeline for each account individually.
Clear activity history
In order to generally delete all information or activities of the Windows Timeline, this can be done via the option " Delete activity history ". However, the security question appears before deletion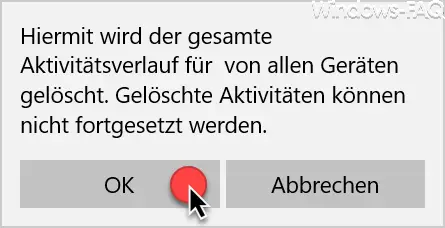 Only after confirming " OK " will all collected activity data be deleted .
Below we have listed other interesting articles on the subject of " data protection ".
– Delete diagnostic data in Windows 10
– Windows 10 telemetry and diagnostic data switch off data acquisition
– Windows 10 diagnostic data – Deactivate sending data to Microsoft