Microsoft is constantly improving Windows Defender or " Windows Security " and meanwhile Windows real-time protection has a really good reputation. Many private users and companies rely on Windows Defender and thus save the use of third-party antivirus software.
Today we would like to show you how you can use Windows Defender to scan the contents of a folder for dangers. This works in two ways.
Call Windows Defender Check from Explorer
You can run a Windows Defender folder check directly from Windows Explorer. To do this, simply right-click on the folder to be examined and then select the option from the context menu
Check with Windows Defender …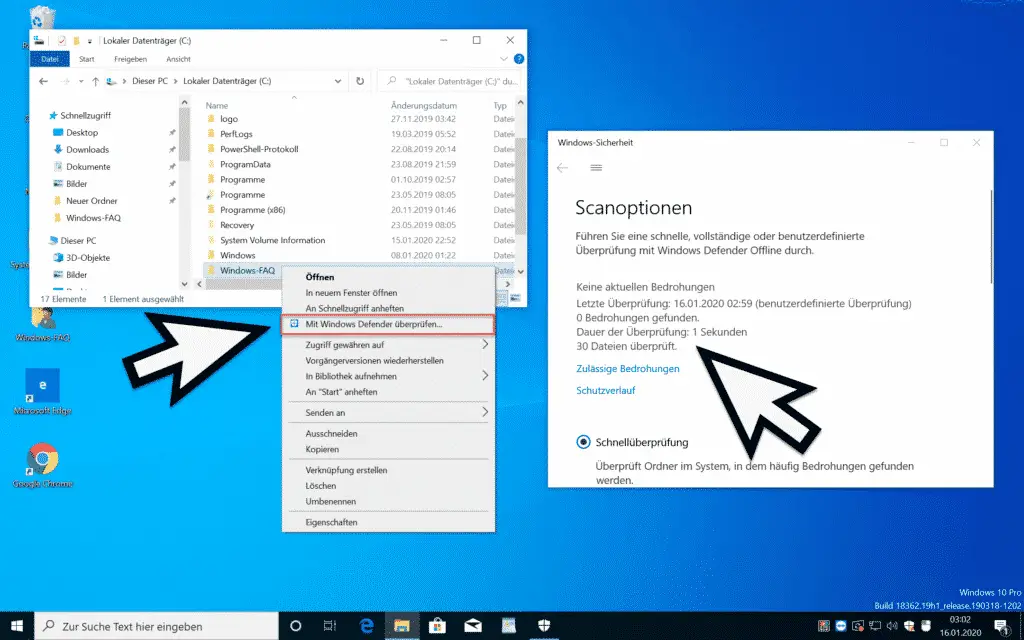 Windows Defender then immediately starts checking the selected folder and processes all the files and subfolders it contains. The results of the Defender scan can be seen below the scan options in the " Windows Security " program , which Windows automatically displays after the security scan.
Have folders scanned directly from Windows Defender
The second option is to have a folder scanned directly from Windows Defender . To do this, open the Windows Start menu and then call the app
Windows security
on. In the following window you choose the function
Viruses & threat protection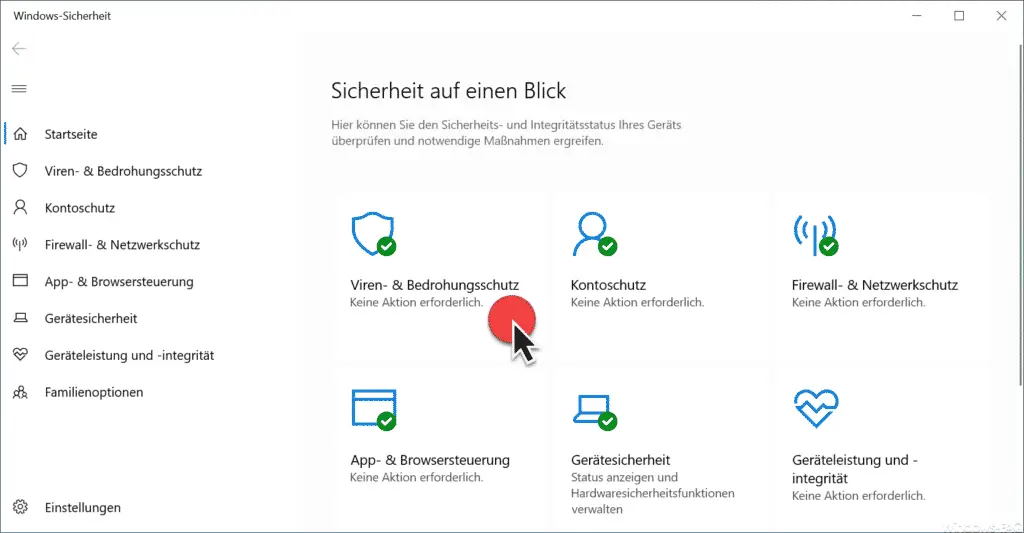 After that you have to get the point
Scan options
choose as shown in the image below.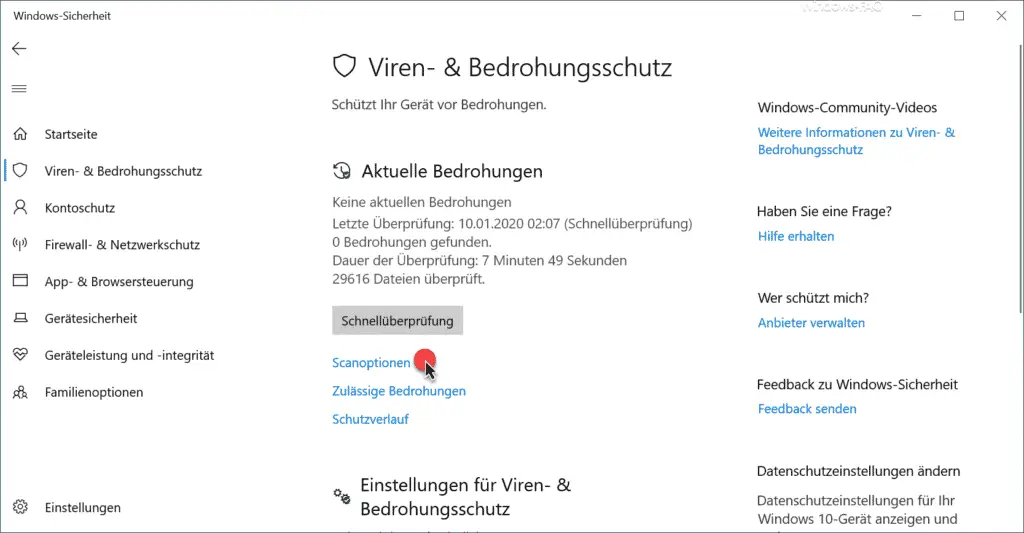 Then another window appears, by clicking the
Custom review
you can choose.
After pressing
Check it now
an Explorer window will open, in which you can now select a file or folder to be checked by Windows Defender.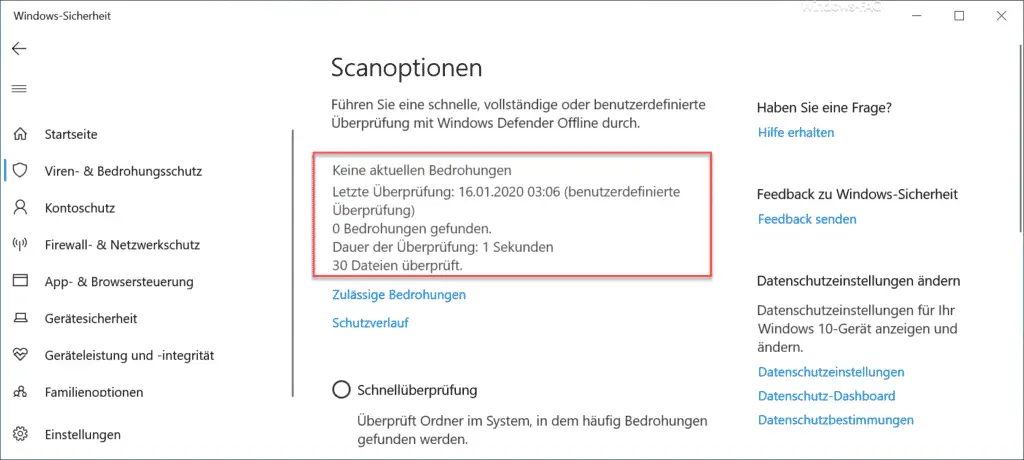 After the file or folder has been scanned, Windows Defender outputs the search result of the virus scan . In our case, 30 files were checked and no current threats were found.
In this simple way you have the possibility to check individual folders or files for possible threats .
Finally, you will find further articles on Windows Defender and Windows Security here .
– Configure Windows Defender Application Guard using Group Policy
– Windows Defender Application Guard settings for Windows 10 (WDAG)
– Configure Windows Defender SmartScreen using GPO
– Start Windows Defender offline for Windows 10
– Deactivate the Windows Defender Security Center
– ZIP, RAR or CAB files with Browse Windows Defender
– 0x80070643 Windows Defender update error
– disable Windows Defender completely
– 0x800705b4 Windows update error code
– 0x80070003 error code in Windows update
– Microsoft Security Essentials
– trend Micro OfficeScan error BA060000 to Windows 10 Anniversary feature update