Today we are used to communicating through social networks. There are all kinds of platforms. One of the pioneers was Facebook (today Meta), then Twitter, LinkedIn for professionals , Instagram, Twitch, TikTok and even WhatsApp , if you will, settled down. Many of them are specialized, like Tinder , to flirt, or Only Fans for adults. Cameo arrives in Spain today , a platform where you can communicate directly with famous people and celebs.
The concept was launched in 2017 in America in the format of personalized videos from celebrities to their fans. Cameo was ambitious from the start and has so far managed to bring together 50,000 talents globally.
With the personalized video message as its flagship product, Cameo offers both individuals and companies -through its Cameo for Business (C4B) B2B platform- a unique experience with access to great international stars such as Bon Jovi, David Hasselhoff, Sara Jessica Parker, Gloria Estefan, Kenny G, Floyd Mayweather, Mike Tyson, Steve Wozniak (co-founder of Apple) or nationals such as Alaska, Mario Vaquerizo, Chenoa, Beret, Juan Magán, Feliciano López or Pau Gasol.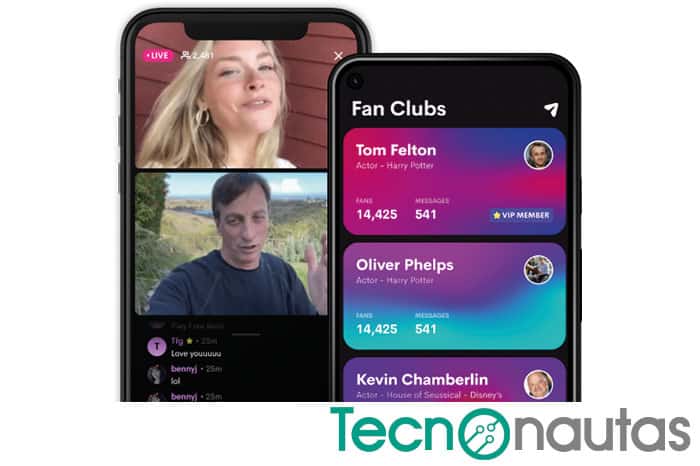 Cameo, "the autograph of the 21st century"
The platform, which its creators define as "the autograph of the 21st century" and whose mission is to create the most personalized and authentic connections with fans on the planet, considers Spain key to its growth and one of the priority markets in Europe, in which expects to grow sales by 100% year after year using its global leadership, access to stars from around the world and its pioneering vision of the business.
"We deeply believe that this direct monetization of fan-facing products is the future of the sports, music and entertainment industry. We want to create memories that make an impact," says Steven Galanis , CEO and one of the platform's founders. He assures that what Cameo offers is not "just a personalized video of a famous person, but a message from that person that means the world to the recipient" and adds: "The entertainment industry has been controlled for a long time by some powerful few who have closed off access to fans, dictated opportunities for talent, and defined the traditional model of success for an entire industry. We want to change this."
How cameo came about
The project was born in the city of Chicago devised by Steven Galanis, Martin Bencloe and Devon Townsend upon realizing the number of talents and famous people in different areas that existed and the difficulty of many of them to easily monetize their fame for do not have the necessary means at their disposal. This idea made sense of Cameo's strategic positioning: to help these celebrities earn money by creating personalized videos for their fans.
When the platform was starting to go live, Steven was still working for LinkedIn. In fact, the person who would be his former boss months later became the company's first investor, leading an initial round of €445.
The business began to take off and 2020 was a turning point with the entry into the B2B world and the momentum of the pandemic, which triggered sales and doubled its value. With the confinement, many artists saw their work interrupted and the way they connected with their fans changed radically: they went from filling football stadiums to offering concerts in the privacy of their homes connected through a camera or sharing food recipes , direct on Twitch or Instagram… These platforms became the means of communication and created a closer and more natural relationship between the famous and his fan, driving the growth of Cameo: the first year of the pandemic it grew more than four times and doubled the workforce, reaching 200 employees. In 2019, more than 350,000 videos were recorded in which more than 30,000 celebrities participated.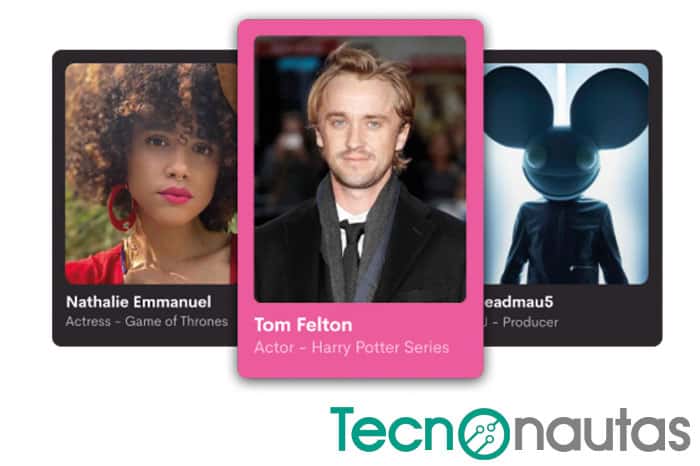 In 2020 Cameo reached one million videos and achieved a turnover of over 100 million dollars, an increase four times higher than in 2019. The last round of financing, which took place in March 2021, was €88,600. Some promising figures that have made large companies have opted for the platform. In fact, among the investors today are giants such as Google, PayPal, Amazon, Softbank or Kleiner Perkins.
In these years, more than 300 companies around the world have followed its model and it is estimated that the business can currently move hundreds of millions of euros around the world.
"At Cameo we really want to build the future of the fan experience. Other companies that have been emerging are only focused on making a profit from a booming business, but we really want to change the model and the relationships between celebrities and fans", says Galanis.
Arrival in 2022
As a global and 100% digital platform, Cameo is available worldwide and has sold videos (more than 2 million) in 183 countries, although its team of more than 400 employees and 20 nationalities is distributed between the United States, Australia, Mexico, UK, France, India, Colombia or from this year, Spain. According to Sergio Peralta , director of international expansion, "Spain is a very important market for Cameo, within our European expansion and also as a driving force in the Spanish-speaking market. Local talent has enormous global appeal and we expect to reach multi-million dollar Hispanic markets in 2022." Of the 50,000 celebrities currently offered by the platform, nearly 200 are Spanish, "we have the best global and local talent," he adds.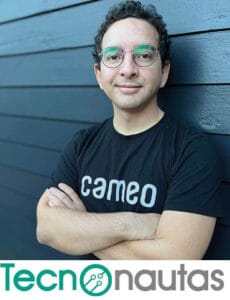 Musicians, actors, athletes, comedians and even politicians. A wide variety of profiles from very different sectors and levels, with prices ranging from 5 euros for lesser-known personalities to several thousand euros for figures such as Mike Tyson (€17,800) or Steve Wosniak (€4,450 for companies), including the €85 for Chenoa or Alaska or the €267 for Pau Gasol. Personalized videos whose use is mainly as a gift , for birthdays, special occasions or dates indicated on the calendar such as the next Valentine's Day, Mother's or Father's Day and Christmas.
Many of the celebrities allocate the proceeds to charitable and solidarity causes (this is the case of Gasol, who allocates it to his own foundation), for which they obtain important contributions. "There are famous people in Cameo who have managed to bill 1 million dollars in a year just with these videos," says Peralta.
Although its main product is the personalized message, Cameo is testing new experiences to create deeper and more authentic relationships between talent and superfans, such as "Cameo Calls", which allow videoconferences in real time, and they do not rule out exploring options beyond the video, such as requesting to meet them in person, going out to eat with them, participating in their activities, etc.