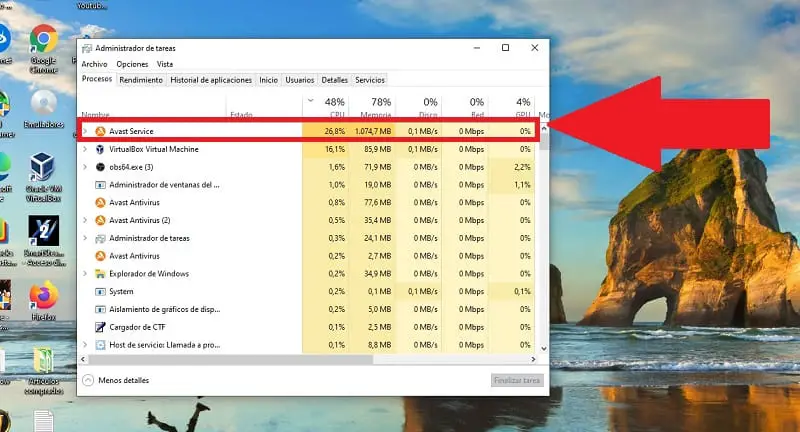 Avast is one of the best free antivirus you can put on Windows , in fact I use it myself on my work PC. However, like many similar programs, it can also be very demanding in terms of resources. That is why in some circumstances it is possible that we will see that the Avast Service process consumes 100% of the Windows CPU, which could become a problem. But don't worry, howpchub will give you some tips that can solve this problem in a simple way.
Why Avast Antivirus Consumes Many Resources?
Antivirus and other Malware programs often consume large amounts of resources as they often perform operations such as:
Comprehensive system scan for viruses .
Cleaning.
Background analysis .
Background updates.
All of these can lead to situations where Avast services slow down your PC . So if your computer's CPU is at 100%, you can follow this tutorial or the instructions in this video to find out if this antivirus has anything to do with this high consumption 👇.
How To Fix Avast Service Puts CPU 100% Issue 2022
Here are some basic tips you can follow to fix high CPU usage issue with Avast Service . Try following the prompts in the order presented until the processor load drops to normal limits .
Restart your PC
It may seem like something very simple, but you can't imagine the number of problems that are solved with a simple restart. That is why the first piece of advice I give you if avastsvc.exe consumes a lot of CPU is to restart your computer .
In the event that after the restart the CPU continues at 100% with Avast Service , I advise you to go to the next tip.
Update Avast To The Latest Version
In my case, updating Avast to the latest available version fixed the high CPU consumption issue (I had a lot of pending updates).
To update this antivirus , all you have to do is open Avast from the taskbar and go to "Menu" located just above on the right.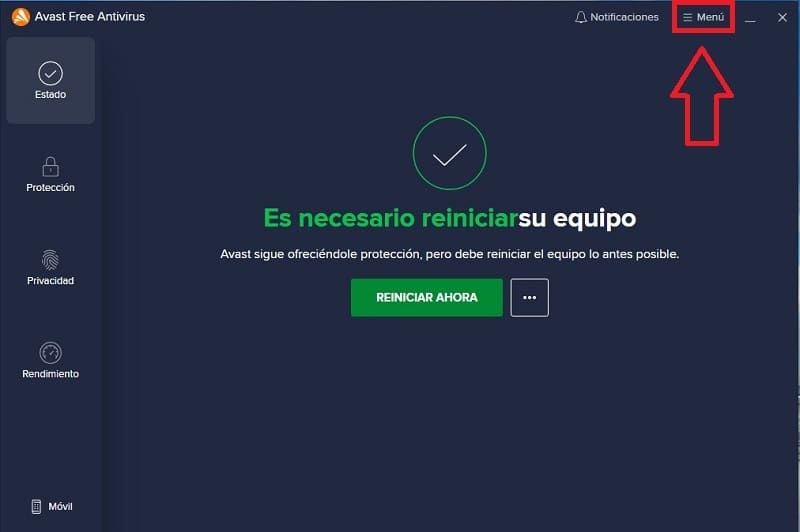 Then we enter "Options" .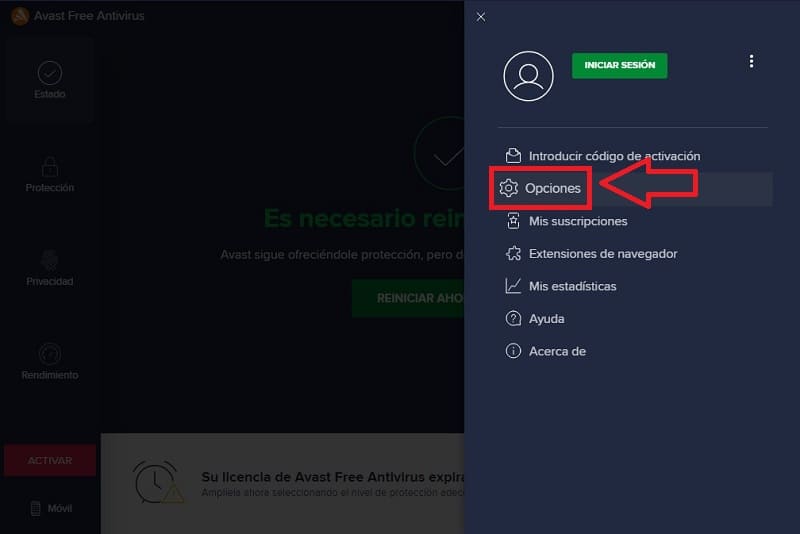 Once inside the options we will have to do the following:
We enter «General» .
Update .
We look for pending Avast updates and proceed to install them.
Finally we will give "Restart Now" to apply the changes.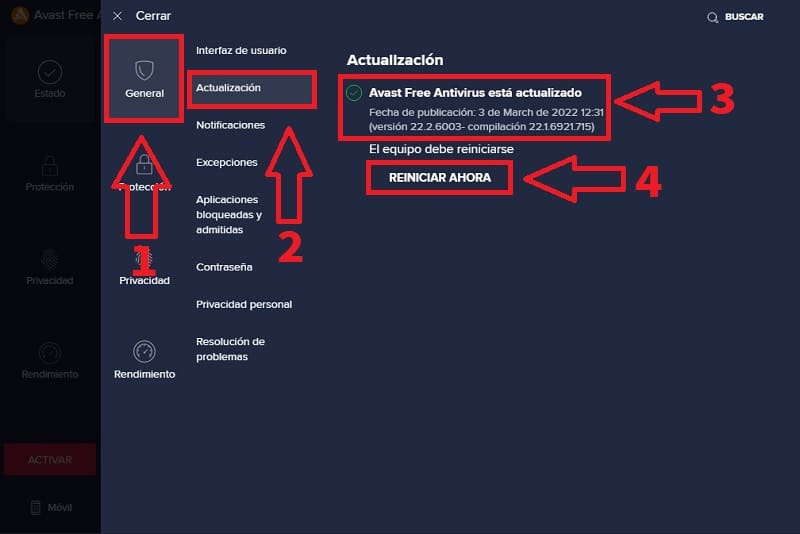 Disable Avast Temporarily If CPU Is At 100%
Try temporarily disabling Avast 👈 by following this tutorial or the directions in this video 👇.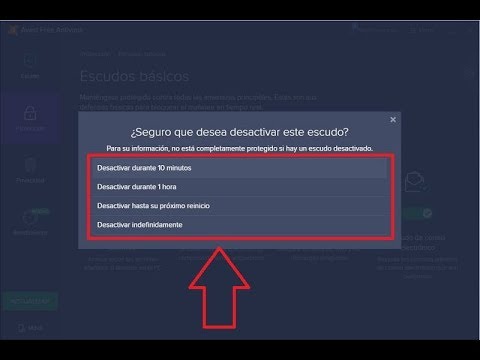 In this way, if the Avast antivirus will stop all its activity and you will prevent the CPU from being at 100% .
Once the processor is in low activity, try to activate the antivirus again to see in the task manager if Avast Service has a high CPU consumption again .
Disable Basic Shields You Don't Use
Another way to solve Avast's high disk or CPU consumption is to disable the shields that we do not use . These shields are a real-time protection system against threats, however they can consume large resources and it is possible that we can do without some of them.
To deactivate those that we do not use we will have to follow these steps:
We enter "Protection" and then "Basic Shields" and it is in this section where we can deactivate the following basic defenses that we do not use, such as:
File Shield .
Behavior Shield (this option consumes a lot of CPU).
Web Shield.
Mail Shield .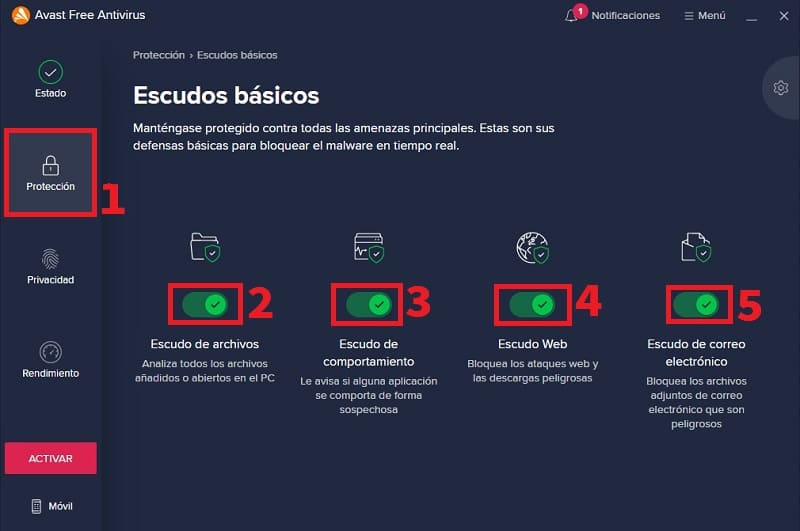 Fix Avast Client If CPU Consumption Is High
If the high CPU usage issue in Avast Service is still not fixed, you can always repair your antivirus program. To do this, we will only have to open the Windows control panel following these instructions:
We go to the search engine.
We write "Control Panel" without quotes.
We entered the best match.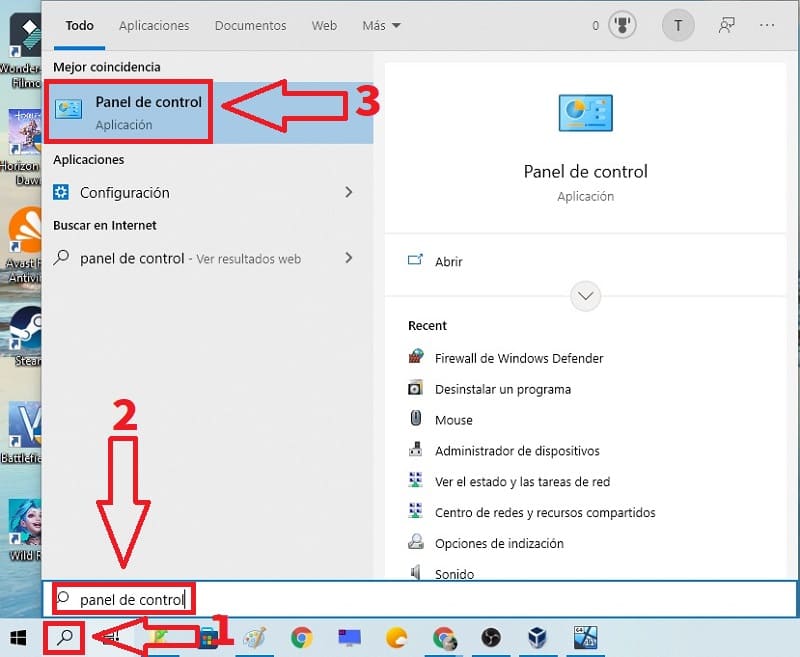 Once inside the control panel we will give "Uninstall a Program" and then we will do the following:
We select «Avast Free Antivirus» .
We click on "Change" and we will continue the antivirus repair process.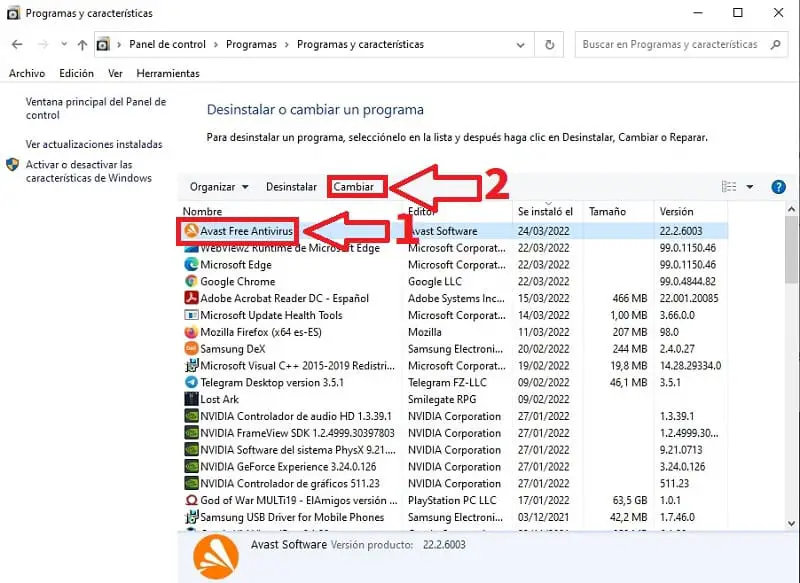 Completely Uninstall Avast
If after all these tips Avast Service continues to make your PC slow , another thing you can do is uninstall it completely by following these steps or the instructions in this video 👇.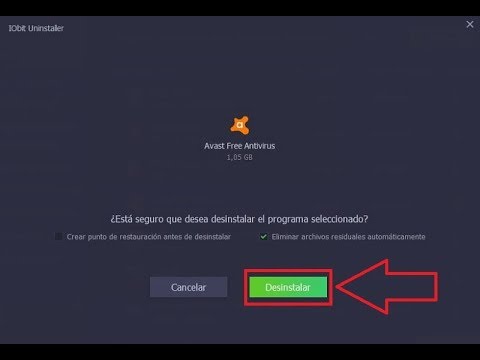 And voila, I hope you were able to fix your high CPU usage issue with Avast antivirus services . If you have any questions you can always leave me a comment and don't forget to share this tutorial with your friends through your social networks. That helps me a lot to continue with this project, thank you very much!