Windows usually shows the windows of the individual programs with a delicate shadow . This shadow around the windows makes the windows stand out from each other better and it looks as if a little depth can be seen and the windows really lie on top of each other.
Although this window shadow is very subtle, many Windows users often don't notice it at all. But there is also the possibility to switch off the Windows shadow around the windows, as you can find out below.
By default, the windows with shadows look like this, for example.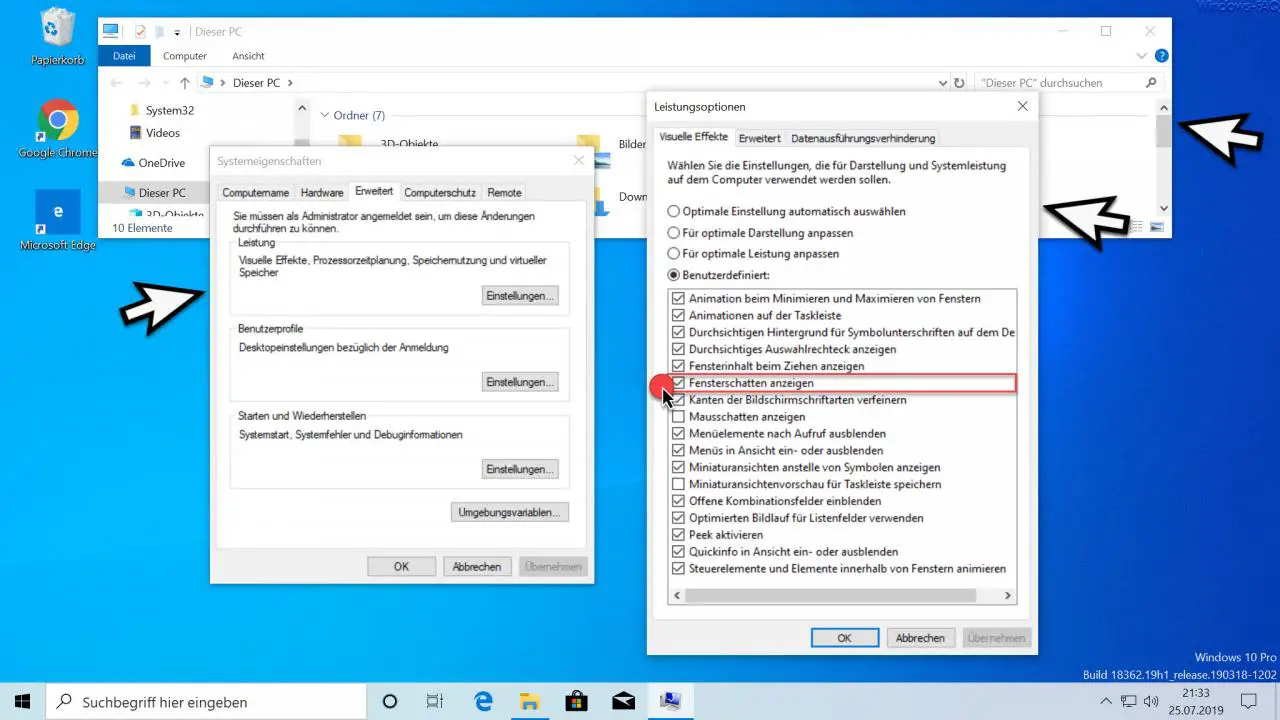 We have marked this delicate representation of the shadow of the windows with arrows so that it is more visible.
If you want to deactivate this window shadow , please call after pressing the key combination

Windows key + "R" the program
sysdm.cpl
on. In the Windows system properties you have to go to the tab
Extended
switch and then the point
Settings (performance – visual effects, processor scheduling, memory usage and virtual memory)
call. Now you can see the numerous setting options, as in the picture above. The setting is decisive for the display of the Windows window shadow
Show window shadows
By ticking  the option, you can now define whether the shadows around the Windows windows should be displayed or not. These changes also become active immediately when you click the " Apply " button . In this way, you can immediately look at the differences in the window display.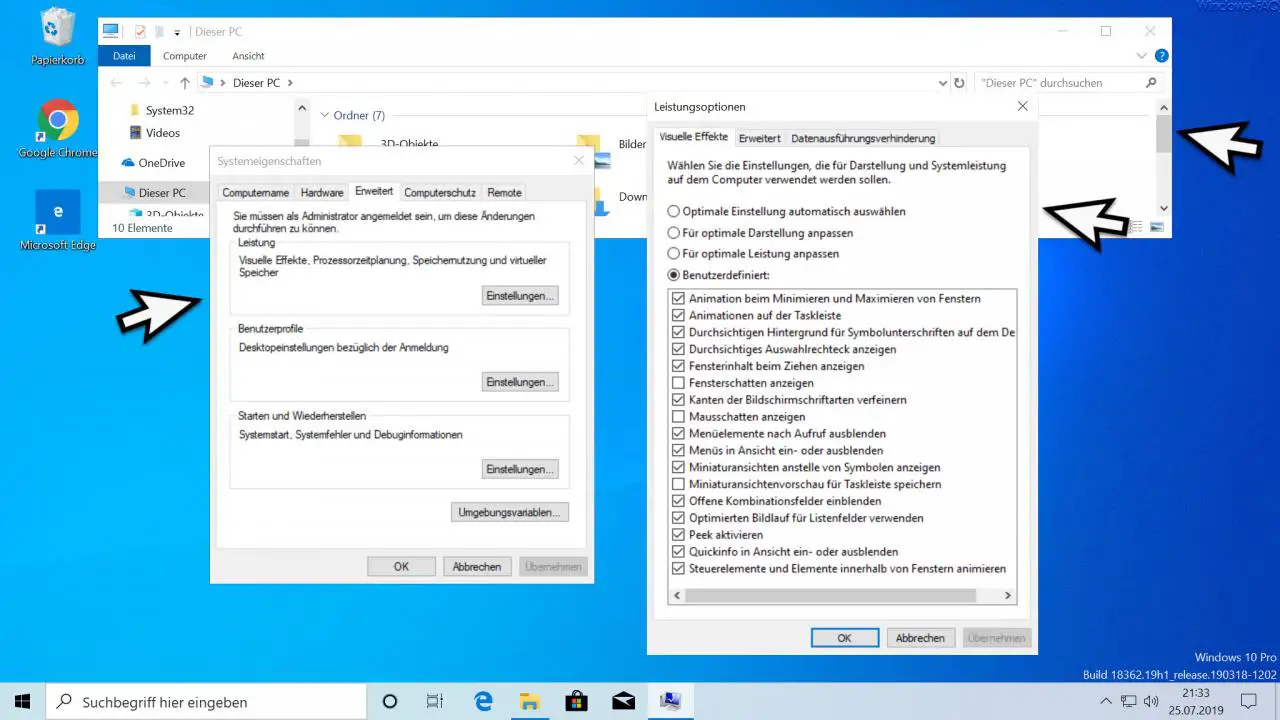 On this picture you can also see what the windows look like if you have deactivated the window shadow. In this way, everyone can adjust the display of the windows as they like it best.
If you are interested in further setting options for the Windows window , please take a look at the following articles.
– Do not show window content when moving Windows windows
– Deactivate automatic docking of windows in Windows 10
– Scroll inactive windows when pointing – Windows 10 mouse setting
– Open every Windows folder in a new Windows Explorer window
– Start each Windows Explorer window in a separate process
– Focus problems when scrolling in windows on Windows 10
– Deactivating or activating the
Preview window tab on the Edge browser – Switching off Edge and Onedrive advertising windows and information on Windows 10