The " dark mode " of Windows applications is becoming increasingly popular. Microsoft has recognized this and is working diligently to offer the most important apps and programs in dark mode . In dark mode, the programs or apps are kept in a dark gray or black and many Windows users find this display very pleasant and beautiful.
Windows 10 and Windows Explorer can also be switched to a dark display , the appropriate information can be found at the end of this article.
Change mail app to dark mode
To switch the Windows 10 Mail app to dark mode , you have to start the Mail app first. Then you will find the " gear " for the Mail app settings in the toolbar on the bottom left .
We have marked this for you below in the mail app illustration.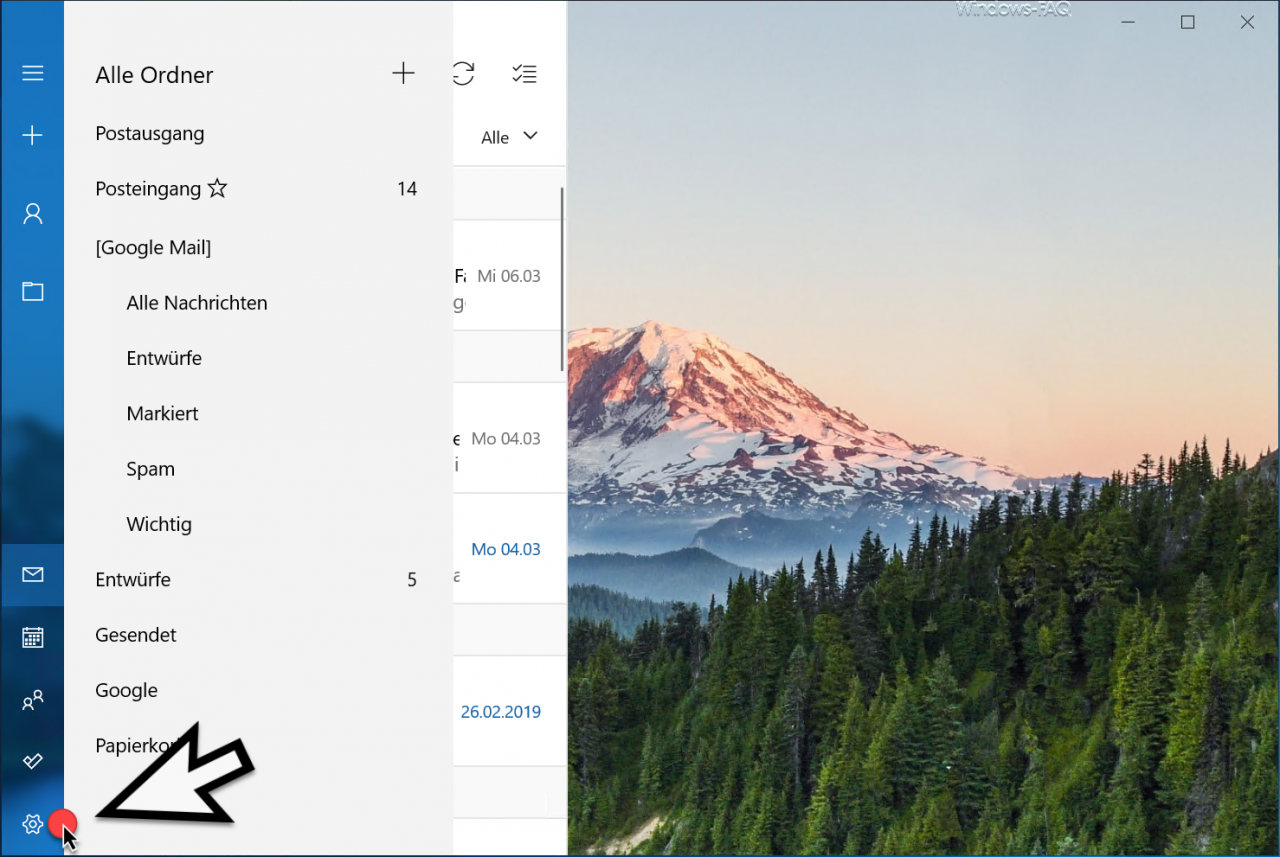 Then the settings window opens, where you can see all possible options of the Windows 10 Mail app . Here's the point
personalization
to select, as can be seen in the image below.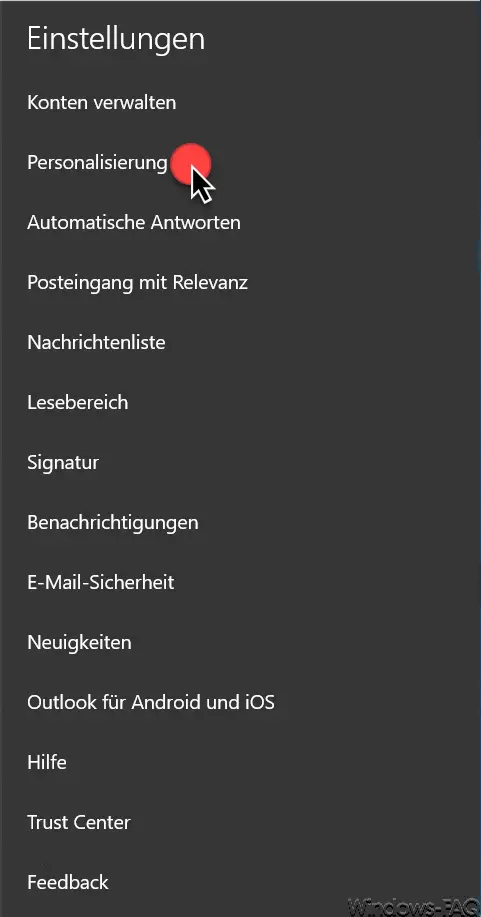 Then you will see the " Personalization " area, in which you can also set the mail app colors and the background image.
We have also shown this to you below.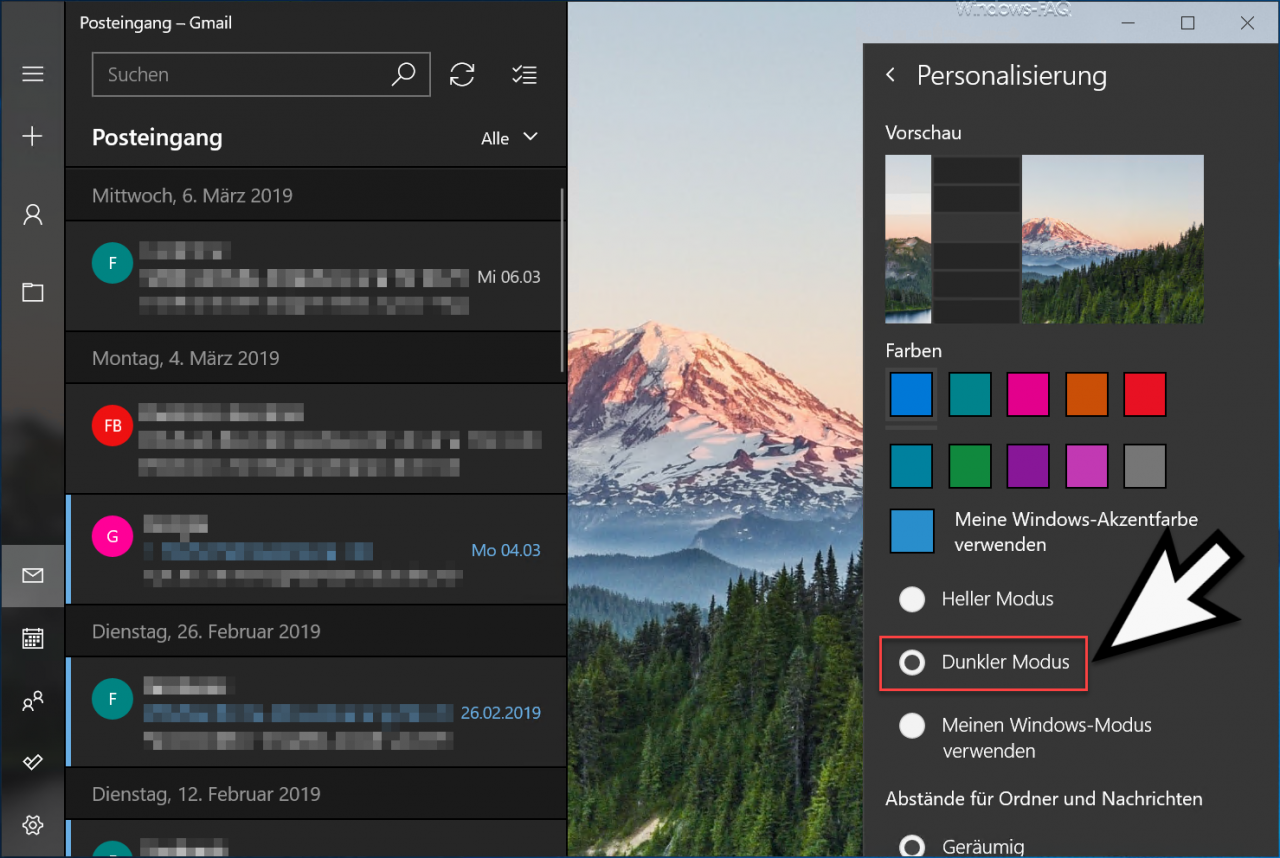 In the middle of the option you will find the setting options for the mode. The following modes are available.
Light mode (standard mode )
Dark Mode (Dark Theme)
Use my Windows mode
In our picture above you can see that we have selected the " Dark mode " option . After the selection, the display of the Windows 10 Mail app is changed immediately . In this way you can design the representation of the Mail App as you find it best.
As announced at the beginning, here is more information about " Dark Mode " and the " Windows 10 Mail App ".
– Activate Dark Theme in Explorer for Windows 10 version 1809
– Set Dark Theme for Windows 10
– Integrate GMail account into the Windows 10 Mail app – Uninstall
Windows 10 Mail app