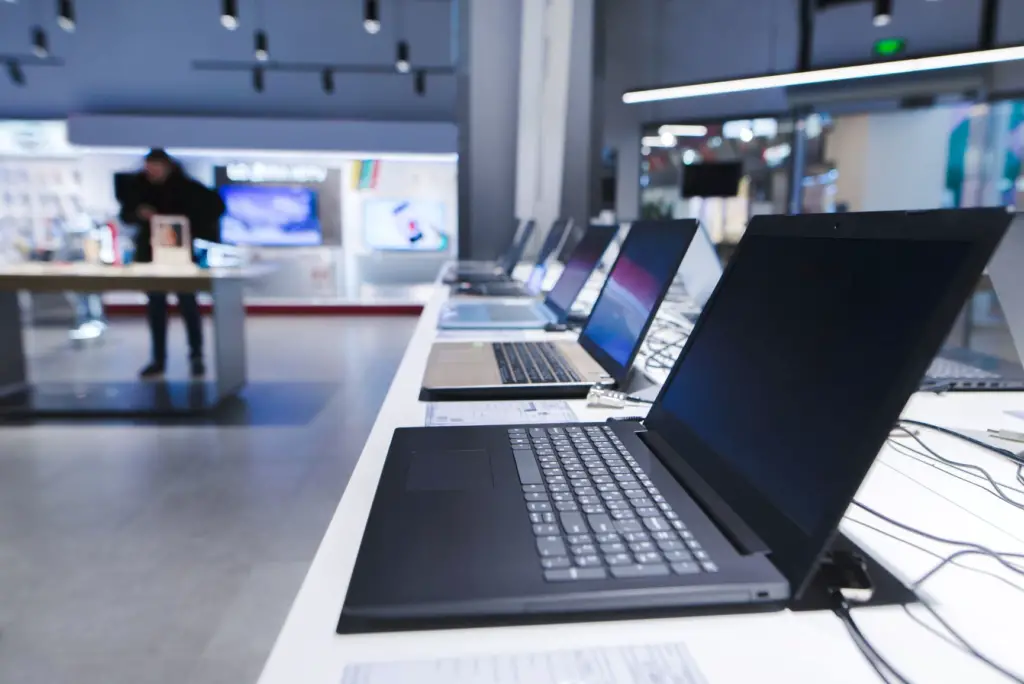 The selection of computers is very large today. Those who are not familiar with it feel easily lost.
Hardly anyone can do without a computer these days. Be it for private use or for work , the technical miracle, which has found its way into many households since the beginning of the 1990s and the Internet age, makes everyday life easier and offers new opportunities. Today, however, they are so big that many buyers no longer know exactly what to look for when buying a computer . Which hardware is sufficient? Are notebooks more recommendable or desktop PCs ? What accessories are recommended? The article clarifies 10 common questions that are crucial when buying a computer.
1. Does a notebook or a desktop PC make more sense?
First of all, everyone who wants to buy a (new) computer should ask themselves whether it should be a notebook or a desktop PC. But what is more meaningful when and for whom?
Basically, as obvious as it sounds, a notebook is only worthwhile for those users who travel a lot , or who may or may even have to work from anywhere . If you also like to stream movies or even play video games on the go, you can put a bit more money into a notebook.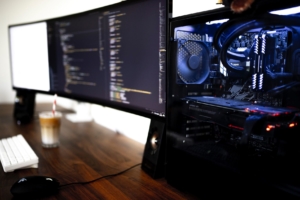 Desktop PCs can be pimped up more easily and are comparatively cheaper.
A desktop solution is more suitable for at home. In relation to the computing power offered , desktop PCs are significantly cheaper than notebooks. In return, the flexibility is lost with them . If you want to take a desktop PC including accessories somewhere, you need a car or at least a large bag and a strong back.
An exception may be space constraints. If every inch of the home has to be used, it may also be worth considering a notebook.
Incidentally, there are other differences within the family of notebooks: For frequent travelers, the weight is probably the most important factor: netbooks and subnotebooks weigh around 1.5 kg, ultrabooks at most 1.4 kg. 15-inch devices, in turn, can weigh between two and three kilos and 17-inch laptops even up to four kilos. Gaming notebooks can be even heavier in the appropriate sizes because the higher performance also requires larger cases and more heavy parts.
2. How much RAM do I need?
The main memory of a computer is one of the most important purchase criteria . The rule here is: the more, the better. A lot of memory is also not necessarily expensive, which is why a modern computer should have at least 8 or even better 16 GB RAM when buying it. Only the at least 8 GB are sufficient to properly use Windows 10. Microsoft's support for Windows 7 will be discontinued on January 14, 2020. A switch to Windows 10 is therefore advisable.
If you want to edit graphics, you should use more memory. For video editing, for example with the much acclaimed and proven "Adobe Premiere Pro CC", it can sometimes be worthwhile to expand the computer's memory up to 32 GB.
Storage can usually be retrofitted . With desktop PCs in particular, this is usually possible in a few simple steps and at low cost, but it can be more complicated with notebooks. Therefore, when in doubt, you should inquire when buying, so that the anger is not great afterwards.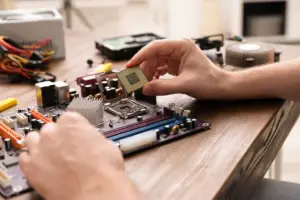 The processor – the heart of the computer.
If you buy a computer for surfing and office work alone and want to save money or just want a netbook, you may also be able to get by with 4 GB RAM. However, the possibilities to do more with the computer will soon be exhausted here.
3. How good does the processor have to be?
Every buyer can also remember the processor (also called the central control unit / CPU): the faster the better . The difference to RAM is that better and faster processors are also all the more expensive. In addition, notebooks with faster processors get hotter faster and are more sensitive. The performance of the CPU can also be increased by a clever configuration.
The processor industry is increasingly launching faster and faster models. Demand is to be boosted and one would like to encourage computer purchases every two or three years. However, if you do not run extremely computing-intensive programs or always want to have the very best gaming enjoyment, you can also be satisfied with a "normal" or even a comparatively slow model.
For everyone who wants to buy a good computer, the following applies: Select so that the processor moves two or levels below the current top model. Most of the time you can get the best price-performance ratio . If you mainly surf and work with the computer, you can currently use a Core i3 chip from Intel. More powerful processors are required for computer games or the operation of several applications in parallel. For example, a Core i5. Or an Intel Core-i7 for more power.
Incidentally, the speed of the processor depends primarily, but not solely on the clock frequency . The number of computing cores , the buffer memory and the manufacturing processes also play an important role.
4. For whom is which graphics card worthwhile?
Everyone who thinks about a notebook should think about whether they really only use it for office applications or not want to play a more up-to-date computer game. Because many notebooks are not even equipped with a separate graphics card. Instead, they only have a graphics chip integrated in the processor. This is also called an integrated graphics processor .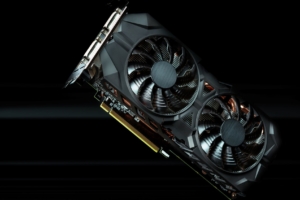 Good graphics cards are big and expensive.
This can be seen from labels such as "Intel HD Graphics". Graphics units built into the processor are only suitable for simple games, surfing the net or typical office applications. Notebooks with a separate graphics card can be bought for everything beyond that . 4 GB of graphics memory should be the minimum these days. With newer games, little is possible without 8 GB of graphics memory.
On the other hand, many computer owners would prefer a graphics card that is not as well equipped if it does not require a fan. Small graphics card fans rotate very quickly and can actually become an annoying source of noise even with very good and expensive notebooks and desktop PCs.
If you want to have it quiet, you can also consider passive cooling when buying the graphics card . But then you also have to make sure that the case is well cooled, for example with an additional fan on the back.
The high-end graphics cards currently (as of September 2019) include the NVIDIA GeForce GTX 1080 or the NVIDIA GeForce RTX 2080.
Midrange graphics cards include the NVIDIA GeForce GTX 1070 Max-Q or the AMD Radeon RX 580 .
Finally, low-end graphics cards are the AMD Radeon HD 8280 or the Intel HD Graphics (Cherry Trail) .
5. Which hard drive is right for me?
As with all components, the choice of hard drive naturally depends on the use. If you have a large collection of high-resolution vacation photos, music files or films, you will need a data storage of at least 500 GB. Especially when more files and additional installations such as video games and all kinds of programs are added over time.
If the computer is mainly used and films are streamed rather than saved, smaller hard drives with 256 GB or less are sufficient. There are basically two different types, and there are also mixed forms.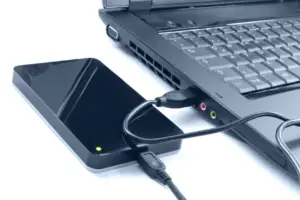 Hard drives can also be purchased later in external form.
Today, computer buyers will probably come across the "term SSD hard drive " on most devices . These hard drives are significantly faster than HDD or hybrid disks . However, they are usually smaller and more expensive. If you want a large SSD hard drive, you can expect to have to invest several hundred euros more.
Then, however, starting processes are quicker and working and basic use often simply feel more swift and harmonious. Because the SSD hard drives speed up the boot process noticeably. Ultimately, the size of the hard drive should not be the knock-out criterion not to buy a certain desktop PC or, above all, a notebook. After all, at least the storage capacities can be expanded easily and relatively inexpensively using an external hard drive .
6. What should you watch out for on the screen?
When it comes to choosing a screen, size plays a crucial role, since most screens are solid these days and generally do not have any absolutely serious quality differences.
If you work or play a lot with the computer, you should make sure that the screen has at least a 15-inch diagonal. Of course, this only applies if an external monitor is not used all the time anyway. Or if you as a desktop PC owner are dependent on one.
If the notebook completely replaces the PC at home and is the only device on the go and at home, a 17-inch display may even be the best choice. At least if you sit in front of the screen for a long time. Because then smaller screens can become exhausting in the long run.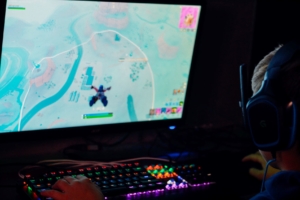 If you play a lot, you may prefer a screen with more than 60 Hertz.
On the other hand, if you travel a lot, you can do without one or the other inch. However, a non-reflective display is recommended, especially when working during the day or even outdoors . They are still able to provide a good picture from many angles and with various solar radiation.
By the way, most screens today still have a refresh rate of around 60 Hertz as standard . Really soft, jerk-free and faster gaming is possible with 144 frames per second, for example. After all, that's 2.4 times more frames per second than at 60 Hz, which can give gamers a real advantage over others. Those who play a lot are well advised to use a screen with a high refresh rate.
7. Is there an operating system that is best?
We are a website that educates about Windows, other systems are not considered here. However, it should be noted that software for Macs is often cheaper than that available for Windows PCs. And the long durability of Apple computers has also proven itself, which you have to buy if you want to work with Mac OS X. However, the popular devices also have their price.
The most common operating system is and remains Windows. In July 2019, the Windows operating system achieved a market share of around 77.6 percent of global page views. Mac OS X only came in at 13.2 percent in the same month, while the Linux operating systems came third with 1.7 percent.
The biggest advantage of Windows is undeniably the gigantic basis of available software. Not only are many games still not playable on Mac OS X or even Linux today, Microsoft simply has numerous programs for every purpose, for which there is hardly any competition with other operating systems.
A basic set of software comes with every computer, but lots of useful software must be downloaded or purchased separately. Before investing in software in a hurry when buying a computer, the various offers should first and foremost be checked online. There are various well-known providers that offer unlimited usable software that can always be accessed by download after a purchase.
8. What equipment is important?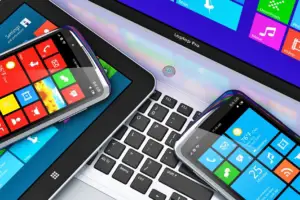 Known on smartphones, tablets and of course the computer – the typical Windows interface.
Speaking of the software, we also devote ourselves to the rest of the equipment. We are talking about hardware that we have not yet discussed, and first of all about inputs and outputs on the computer and built-in drives.
A good desktop PC needs at least one DVD drive with a burner . A floppy disk drive, on the other hand, is no longer necessary. If you buy a notebook, you sometimes have to do without a DVD / Blu-Ray drive due to space constraints.
A desktop PC should still have at least six USB ports , at least two of which should be easily accessible on the front of the case. Two to three USB ports are required for notebooks. Today's standard is USB 3.0. Older connections are significantly slower.
Also USB-C interfaces are not wrong to be prepared for the future.
Thunderbolt is also an interface that is now commonly found on many computers by default. It is particularly fast.
A network interface can be particularly important if you do not always want to use WLAN. It is important to ensure that it brings a gigabit transmission rate.
Also, inputs and outputs for sound are indispensable. If the motherboard controls Dolby sound B, there should also be a digital audio output. Only then can the sound data be connected to a 5.1 amplifier.
An HDMI connection allows the computer to be connected to an external monitor, for example, but also to a DVD / Blu-Ray player or a video game console and is also recommended, but not a must.
Ultimately, of course, Bluetooth and WLAN functions belong to every computer, so that it can also be connected to a WLAN as an alternative to the wired network. Bluetooth can be used to connect wireless devices such as a mouse, keyboard or wireless headphones.
9. Which accessories are worthwhile?
In addition to the software, the hardware and the equipment of every computer, there are also a lot of accessories, by which we mean input and output devices.
We have already mentioned the mouse , the keyboard and wireless headphones . If you buy a desktop PC, you will need at least a mouse, a keyboard and of course a monitor. For gamers, especially good devices are recommended to increase accuracy and comfort. Mechanical keyboards are recommended for frequent writers because they have a longer lifespan, are more resilient and offer consistent quality when typing.

The Bluetooth headset as a computer accessory.

For everyone whose computer does not have a built-in DVD or Blu-Ray drive , one in an external form plus a built-in burner can be worthwhile
A 5-in-1 card reader is also practical , which accepts SD and CF cards, among other things. For example, photos and videos can be quickly transferred to the computer.
10. Do I have to pay attention to the guarantee?
The last point is not unimportant and is especially important if you choose a good and expensive computer. In any case, the guarantee conditions and warranty must be observed when purchasing.
The guarantee is a voluntary additional service provided by the manufacturer or dealer. It is often guaranteed that the product will work for one to two years if the customer uses it normally. If problems arise, devices can even be completely exchanged and replaced with new ones. It does not matter whether there was a defect from the beginning or only later during use. Batteries and other parts that are classified as wearing parts are mostly excluded from the guarantee
However, the guarantee is a legal obligation . In the event of product defects, it guarantees that these defects will be remedied free of charge. It is valid for two years, but after the first six months you have to be able to prove that the defect already existed at the time of purchase. Therefore, buying in the store is always the better choice.
Figure 1: stock.adobe.com © bodnarphoto (FILE NO .: 197354573)
Figure 2: unsplash.com © Caspar Camille Rubin
Figure 3: stock.adobe.com © New Africa (FILE NO .: 269566916)
Figure 4: stock.adobe.com © narstudio (FILE NO .: 164716953)
Figure 5: stock.adobe.com © Inga Nielsen (FILE NO .: 22919556)
Figure 6: unsplash.com © Alex Haney
Figure 7: stock.adobe. com © Scanrail (FILE NO: 70084075)
Figure 8: unsplash.com © Petr Macháček