The error code 0x800704B3 has been occurring again and again since Windows 7, even Windows 10 is not spared. The error 0x800704B3 can occur both when Windows updates, i.e. when returning to an older Windows restore point or when accessing the Windows system files.
Below you can see the original error message 0x800704B3 when upgrading Windows 10 to version 1809.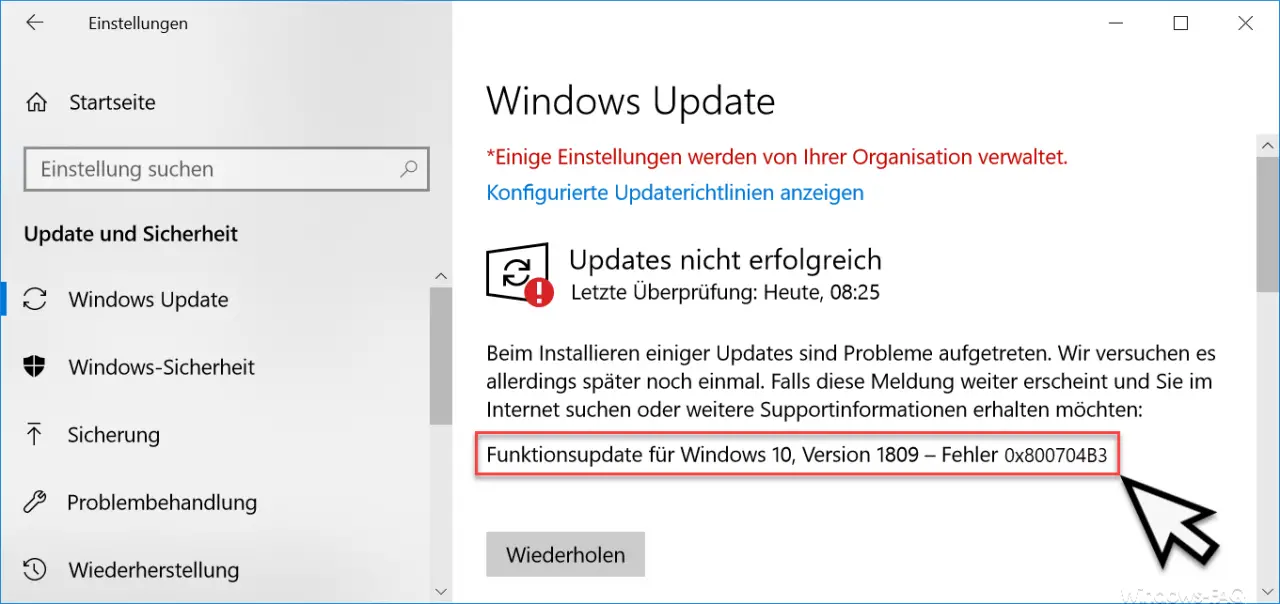 As already written, the cause of the error 0x800704B3 can be very diverse. Below we have listed some possible solutions.
Virus scanner responsible for 0x800704B3
The installed third-party virus scanner is often the cause of the error code 0x800704B3. In this case , the virus scanner apparently blocks access to important Windows system files. This means that Windows cannot exchange the files during the update or upgrade process and acknowledges this with the error message "0x800704B3" .
In this case, you should briefly deactivate the virus scanner, repeat the Windows update process or other process and test whether the virus scanner really is the cause of the problems.
Defective user profile
Another cause of the error can be a defective user profile . Either you delete the profile of the current user and then create it again, or you test it by simply creating a new user and carrying out the process via the newly created user account.
If the error code  0x800704B3 does not appear, everything indicates a defective user profile and you cannot avoid creating the profile.
Check the status of the Windows system files
If everything has not helped so far and the error code 0x800704B3 continues to occur, you should check your Windows system files and have any errors repaired automatically.
Windows already comes standard with tools with which you can test the Windows system integrity and have errors automatically eliminated. You can find out how this works in our article "Checking and repairing Windows system files ".
Perform Windows Troubleshooting Tool
Another option is to download and start the free Microsoft tool. This tool is called " Treating Computer Problems and Preventing Computer Problems " and you can use the tool
wu10.diagcab
download directly from the Windows Update Troubleshooter website. It is offered there for the operating systems Windows 7, 8 and Windows 10.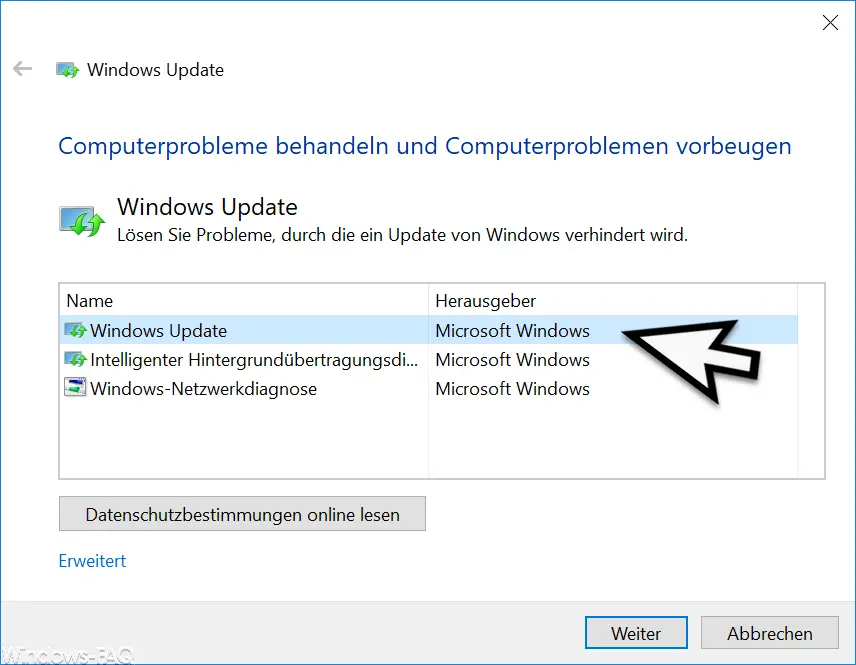 This tool solves various problems in the areas of " Windows Update" , " Intelligent Background Transfer Service (BITS) " and " Windows Network Diagnostics ". The tool is self-explanatory and also fixes issues related to error code 0x800704B3 . After the implementation, however, you should restart your PC once and then test whether the problem with error 0x800704B3 still persists.
You can find further help for other Windows error codes here:
– Windows Update error code 0x8024a20617
– 0x80070017 error code with Windows Update
– The Windows Store cache may be damaged
– Windows Update error code 0x80072F76 – 0x20017 when running the Media Creation Tool
– 0x8024a223 error code with Windows Update
– error code 0xc1900130 with Windows Update
– 0x80072AF9 Windows Update error code
– Windows Update error code 0x80200013
– Windows error code 0x80073715
– 0x80070652 error code for Windows Update
– Windows Update error code 0x80240022
– 0x1900107 Windows Update error code
– 0x80070bc2 error code for Windows Update
– Windows Update error code 0x80244007
– 0x800f081e error code for Windows Updates