The update error code 0x80070017 occurs relatively often when installing Windows updates. Below we have shown you the original error message from update error 0x80070017 .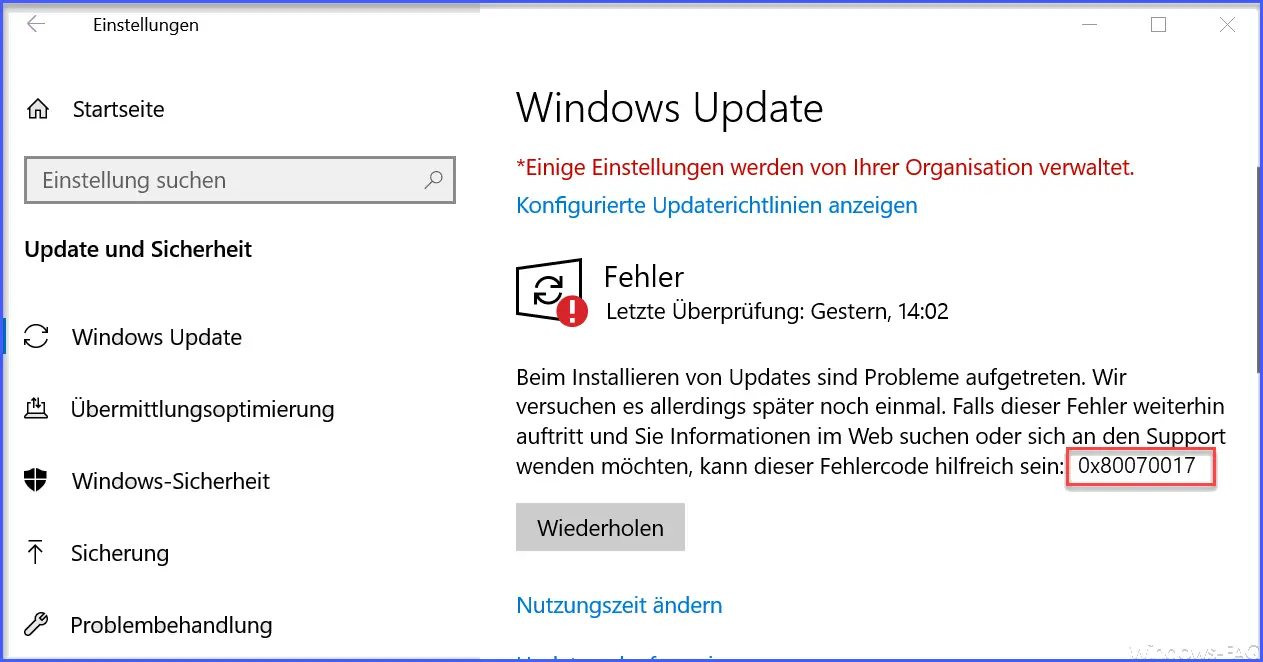 The cause of the error code  0x80070017 can be very different. We would like to show you below how you can get the problem under control.
Install missing Windows updates manually
The error code 0x80070017 often only occurs when you use the integrated Windows Update function. If you know which update leads to error code 0x80070017, you should download the missing update directly from the Microsoft website " Windows Update Catalog " and install it manually.
This often works without problems and the update error 0x80070017 does not occur again.
Clean Windows Update files
Another option is to completely reset the Windows Update components. You can completely reset the update component store by performing the following in an MS-DOS prompt with administrative rights.
net stop wuauserv
net stop cryptSvc
net stop bits
net stop msiserver
ren C: Windows SoftwareDistribution SoftwareDistribution.alt
ren C: Windows System32 catroot2 Catroot2.alt
net start wuauserv
net start cryptSvc
net start bits
net start msiserver
These commands first stop the Windows services that are absolutely necessary for the Windows updates. If you do not stop these services, renaming the two folders " SoftwareDistribution " and " CatRoot2 " will not work.
Then the services are started again and you can run the Windows Update function again.
Run Windows Update Troubleshooter
If all of the previous ones have not been successful and the error code 0x80070017 still occurs, you should run the integrated Windows 10 update troubleshooting . Simply use the key combination Windows key + "I" to open the Windows 10 settings app and select the item " Update and security ".
Then you will find under the point
Troubleshooting
also the entry " Windows Update ".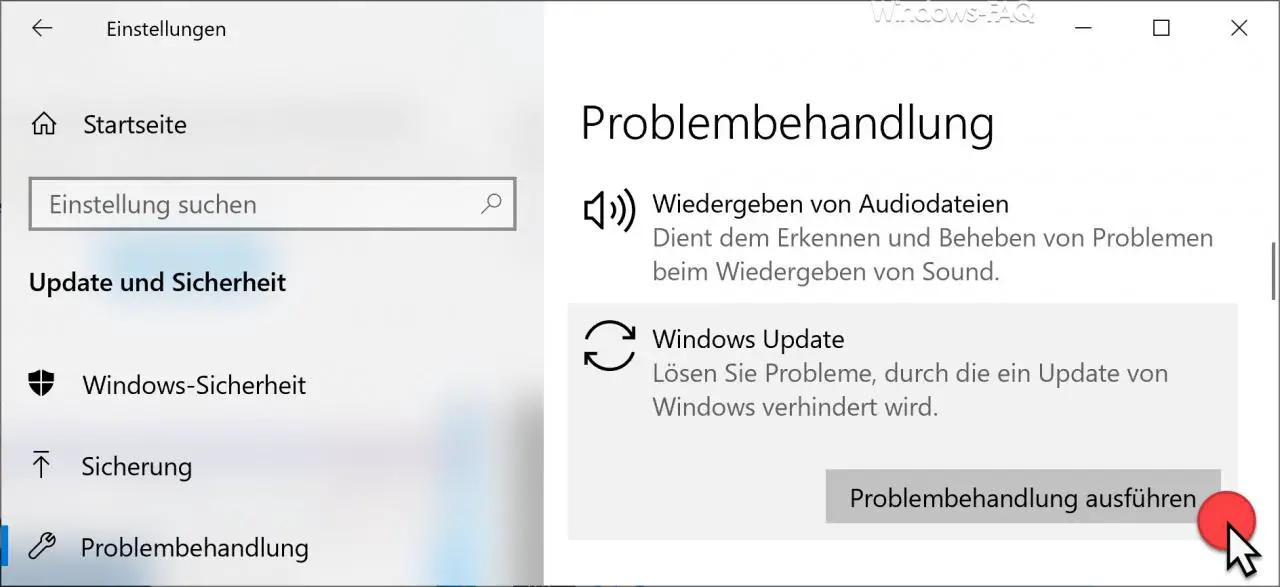 Simply run the troubleshooting wizard and answer the questions that appear. In the end, Windows 10 tries to eliminate any problems with the Windows Update function.
Then you should test whether the update error 0x80070017 continues to occur.
0x80070017 caused by virus scanner
Some users have also reported that an additionally installed virus scanner was the cause of the error code  0x80070017 . For this reason, you should temporarily deactivate your installed virus scanner and then carry out the update.
After successfully installing the missing updates, the virus scanner should of course be reactivated.
Below you will find more information about other Windows update problems .
– The Windows Store cache may be corrupted
– Windows Update error code 0x80072F76 – 0x20017 when running the Media Creation Tool
– 0x8024a223 error code during Windows Update
– error code 0xc1900130 during Windows Update
– 0x80072AF9 Windows Update error code
– Windows Update error code 0x80200013
– Windows error code 0x80073715
– 0x80070652 error code when Windows update
– Windows update error code 0x80240022
– 0x1900107 Windows update error code
– 0x80070bc2 error code in Windows update
– Windows update error code 0x80244007
– 0x800f081e error code in Windows updates
– 0xc000000f Windows boot error code