To speed up the use and spread of the Edge Chromium , Microsoft has provided a nice extension (addon) for free download , which always shows you the latest data and information about world football in a new tab.
In addition, you have quick access to current soccer tables , soccer results , fixtures , statistics , soccer videos and the latest soccer news .
You can download and install this world football addon directly from the following Microsoft website.
https://microsoftedge.microsoft.com/addons/detail/bgbllajaokdjgopomepahnopjnjmango?hl=de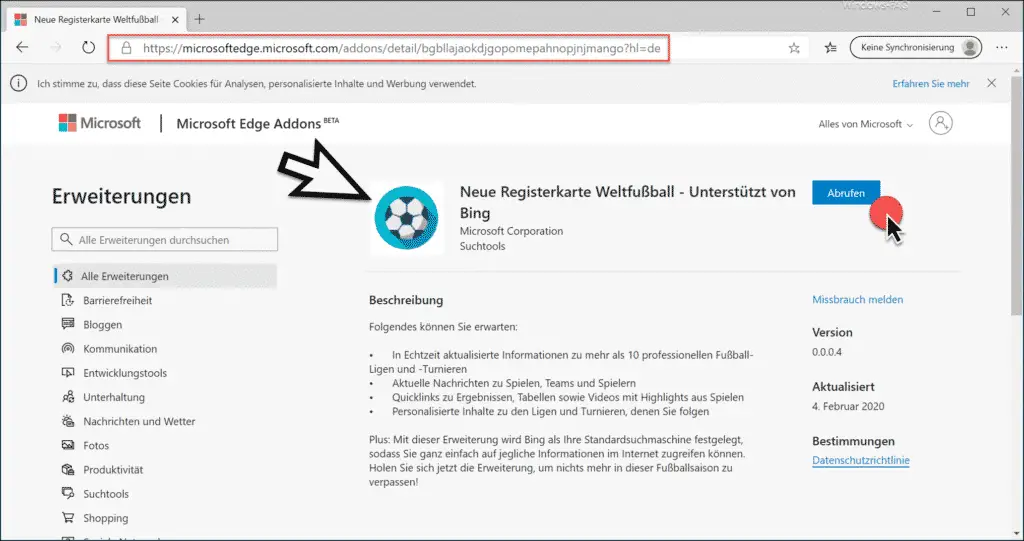 Microsoft announces the following description of this wonderful football addon for the Edge Chromium .
You can expect the following:
• Real-time information on more than 10 professional football leagues and tournaments
• Latest news on games, teams and players
• Quick links to results , tables and videos with highlights from games
• Personalized content on the leagues and tournaments You are following
Plus: This extension makes Bing your default search engine so you can easily access any information on the Internet. Get the expansion now so you don't miss anything this football season!
After calling up, the following information is displayed.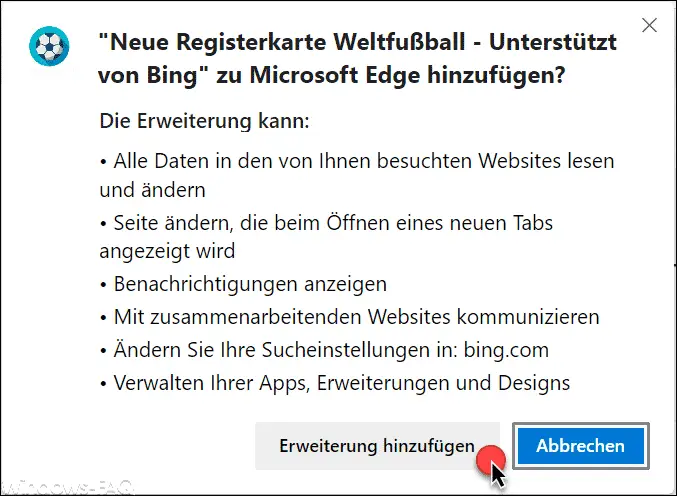 Only after clicking on
Add extension
the Edge Football Addon is downloaded and installed. If you now open a new tab in the Edge Chromium , you will see the following (may of course vary depending on the latest football news ).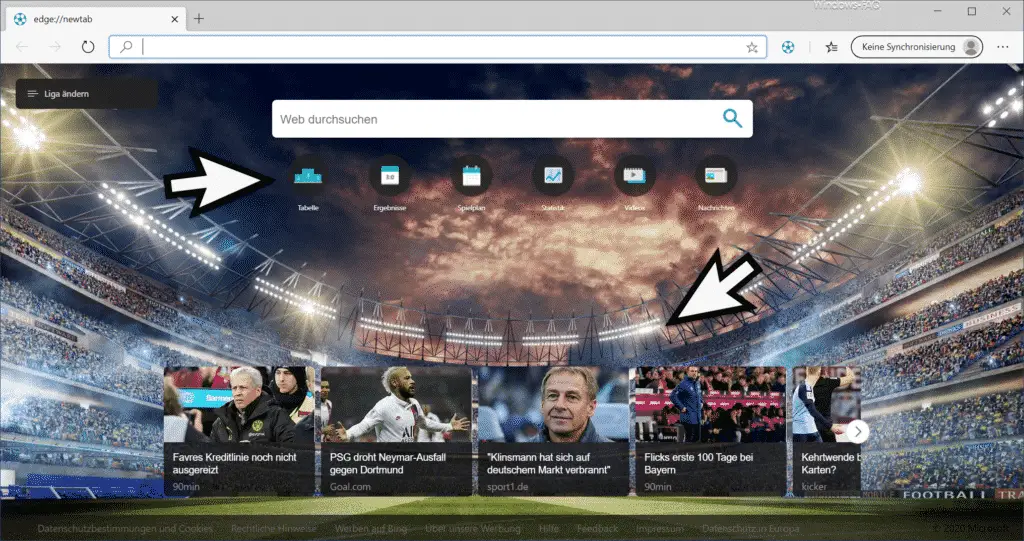 This soccer expansion of the Edge Chromium is a wonderful expansion, which is also quick and easy to install, especially for soccer enthusiasts or soccer fans .
You can also find other interesting new functions from the Edge Chromium here.
– Transfer favorites, bookmarks, passwords from other browsers to the Edge Chromium
– Prevent Microsoft Edge update to Edge Chromium