Windows users repeatedly receive the error code when performing a Windows update to the next Windows Feature Update (function update) via the Media Creation Tool
We have shown you the original error message below.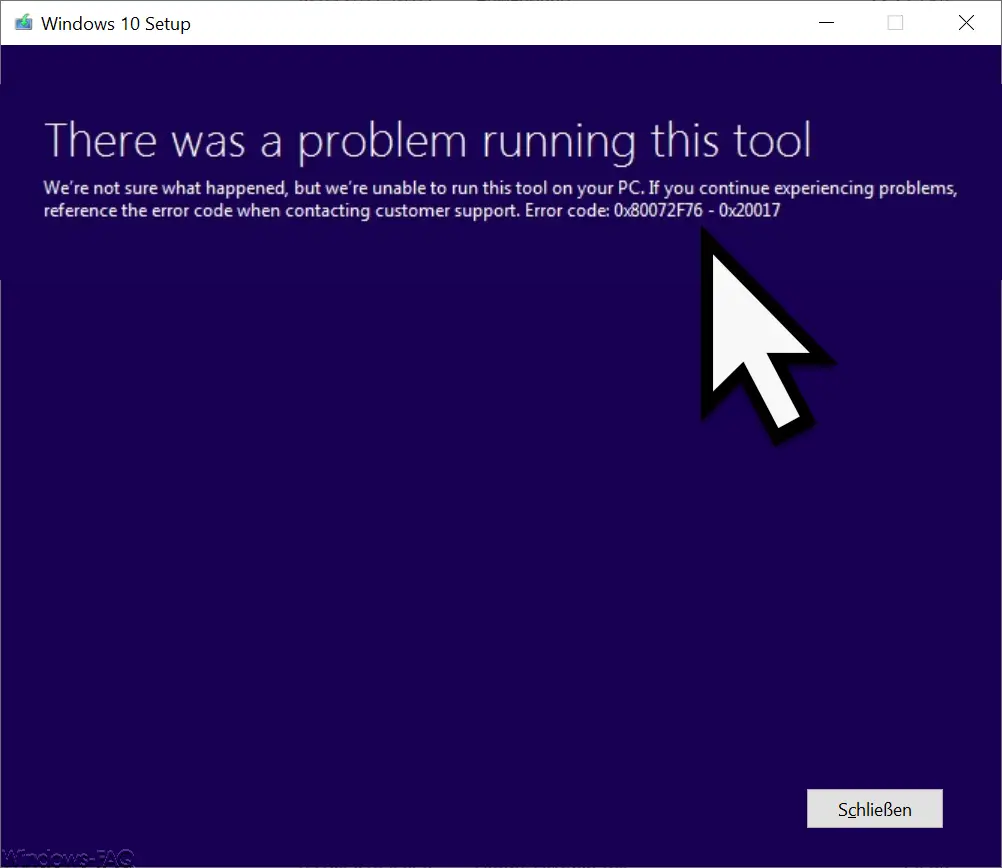 The exact error message is:
There was a Problem running this tool
We're not sure what happenes, but we're unable to run this tool on your PC. If you contine experiencing problems, reference the error code when contacting customer suppert.
Error code: 0x80072F76 – 0x20017
First of all, it is not possible to see exactly what is causing the error code 0x80072F76 – 0x20017 . After some research, however, it quickly became clear what caused the upgrade error code 0x80072F76 – 0x20017.
Eliminate error code 0x80072F76 – 0x20017
To do this, open the path in Windows Explorer by saving the media creation tool. Then simply right-click on the file (MediaCreationTool.exe) and call up the properties of the update file. This then looks like this, for example.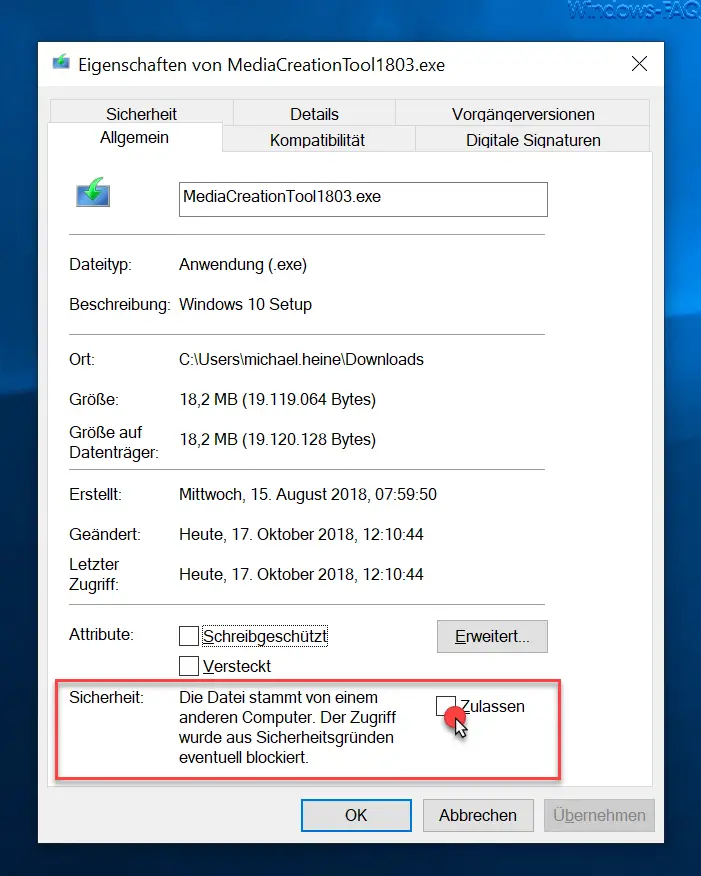 We have framed the important part in red for you in the picture. Windows classifies the file as unsafe and requests that the file be " approved " before it can be executed properly . The exact message is.
The file is from another computer. Access may have been blocked for security reasons.
This check mark must be set at " Allow ", we reported about it some time ago in the article " Access blocked files ". After you have done this, the error code 0x80072F76 – 0x20017 no longer appears when you install the Windows 10 Feature Update.
Here is more information about other Windows updates error codes :
– 0x8024a223 error code with Windows Update
– error code 0xc1900130 with Windows Update
– 0x80072AF9 Windows Update error code
– Windows Update error code 0x80200013
– Windows error code 0x80073715
– 0x80070652 error code with Windows Update
– Windows Update error code 0x80240022
– 0x1900107 Windows Update error code
– 0x80070bc2 error code with Windows Update
– Update error code 0x80244007
– 0x800f081e error code for Windows updates
– 0xC000000F Windows
boot error code – 0x80245002 error code for Windows update
– 0x8024200D Windows Update error code