Today we want to tell you about the Windows Update error code 80200056 . As you can see in the figure below, we have during the installation of Windows updates on a Windows Server 2012 R2 equal to 3 error codes simultaneously received, one of which is the
We  have already reported on the other two error codes 80244021 and also on error code 80246013 .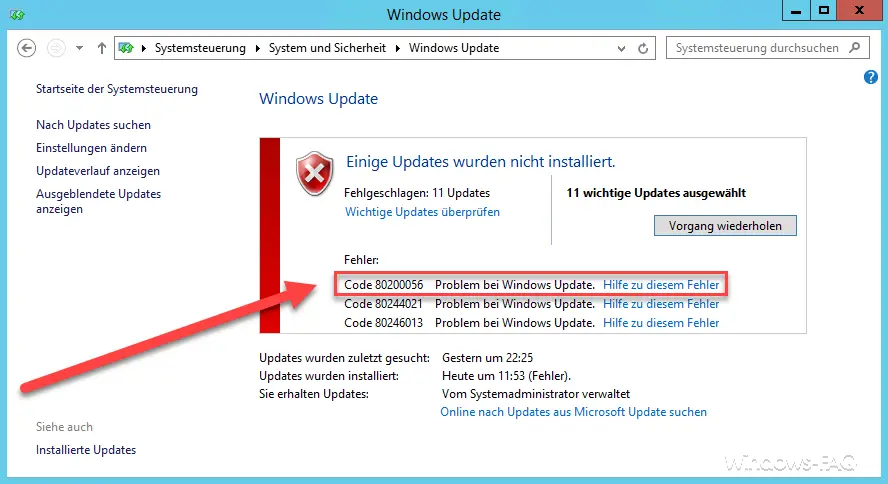 Unfortunately, the online help from Microsoft does not provide any solutions in this case , so we looked around for the cause of the error. As was mostly read on the Internet, it is also due to a defective Windows Update Store in this case . This " store " is located in the Windows system directory and is called " SoftwareDistribution ".
This directory contains other directories (AuthCabs, DataStore , DeliveryOptimization, Download, EventCache.v2, PostRebootEventCache.v2, SIH and SLS). Windows automatically populates these numerous directories when you start downloading the pending Windows updates. Apparently there are always problems within the store and then there are the update error codes, in this case the code 80200056 .
You can " repair " the Windows Update Store very simply by simply renaming the directory. We have shown you exactly how you have to do this. It is important that you start the command prompt with administrator rights .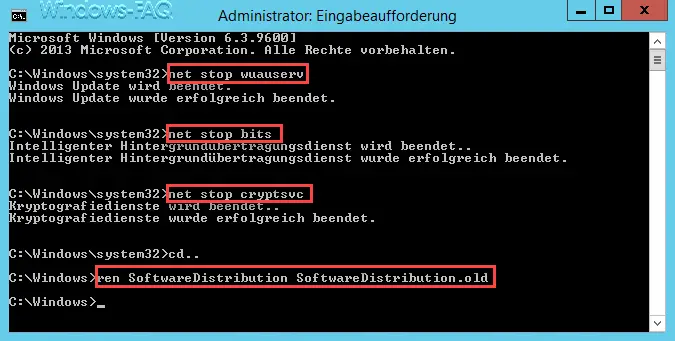 Then you should start the stopped Windows services in reverse order with " net start … " or even easier restart the Windows server. Then you can use the shortcut "wuapp" to call the Windows Update function again and install the outstanding Windows updates. It would be nice if you could briefly report whether this helped you to fix the update error 80200056 . At the end of this post, you only need to leave a short comment.
Unfortunately there are many different error codes in the Windows Update . We have put together the most famous ones for you.
– 0x800705b4 Windows Update error code – Prevent
installation of faulty or broken Windows 10 updates. (wushowhide.diagcab)
– 0xc1900200 error code to the Windows Upgrade
– 0x80240017 Windows Update Error code
– 0x80070490 Windows Update Error code
– 0x80070003 error code in Windows Update
– 0x8007045a Windows Update Error