Today we want to report a very strange phenomenon and Windows upgrade problem . For a Windows 10 system that was still running on Windows 10 version 1803 , we started an upgrade to Windows 10 version 1903 so that we can bring the PC up to date.
Although the upgrade has often been performed on other PCs, the following error message occurred .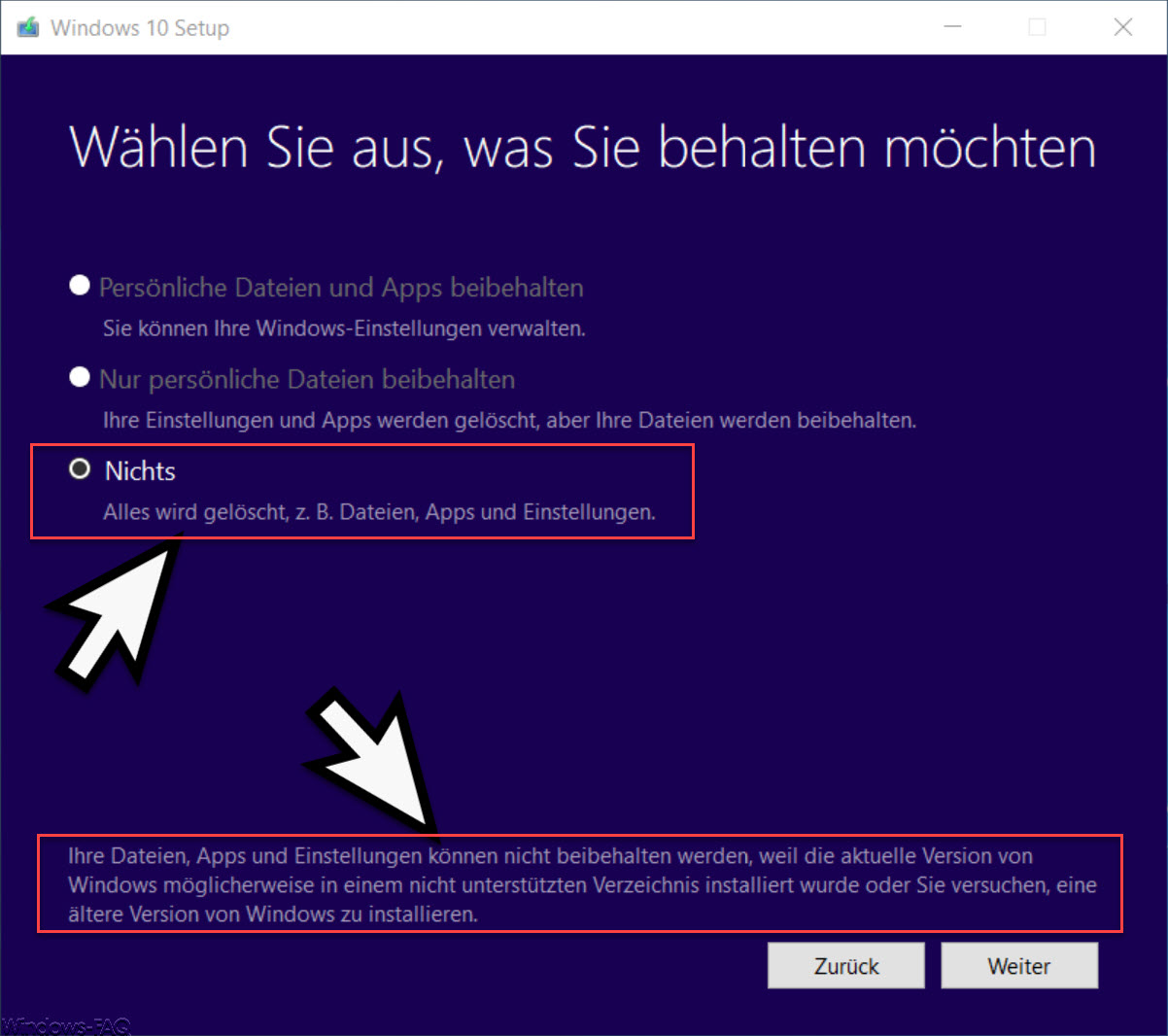 The exact message was:
Your files, apps, and settings cannot be preserved because the current version of Windows may have been installed in an unsupported directory or you are trying to install an older version of Windows.
For this reason, the Windows 10 upgrade program only gives us the option
Nothing – everything is deleted, e.g. files, apps and settings
left to choose. We had never seen this message before and were initially at a loss as to what could be the cause. We also wanted to get all the data, apps and settings from the PC .
However, we could rule out that we wanted to install an older version of Windows 10. As I said, we started the version 1903 setup program . Unfortunately there was no suitable solution to the problem on the Internet. That's why we checked whether the installed and upgrade version was the 64-bit version, so we didn't use the wrong setup here. In addition, the Windows 10 1803 version was installed normally on C: Windows and therefore this could not be the cause of the Windows 10 upgrade problem.
Solution to the Windows 10 upgrade problem
The solution to the problem was relatively simple. When we looked into Windows Explorer, we found that there was only 8 GB free hard disk space available.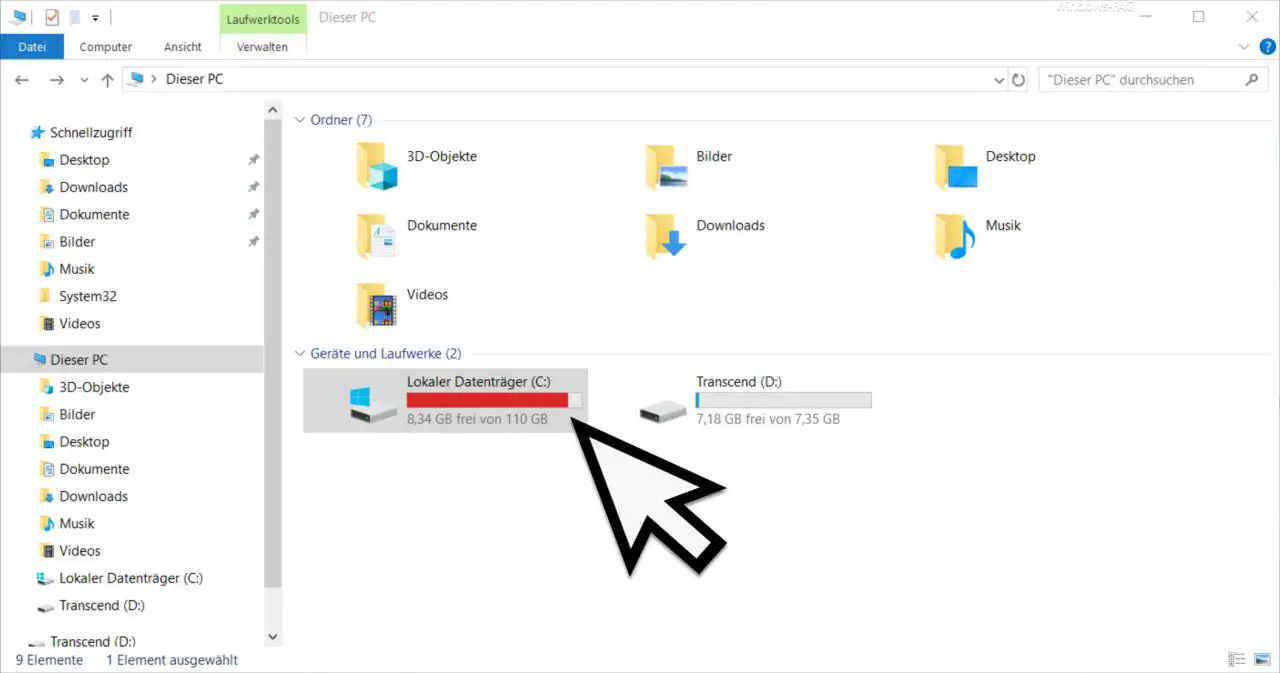 After that, we cleaned numerous, unnecessary files from the hard drive and restarted the Windows 10 upgrade to version 1903.
This time the upgrade went smoothly , the message with the wrong or unsupported Windows directory was also no longer displayed. Microsoft should definitely make improvements here , because this error message confuses the user more than there is a sensible indication of a possible source of error.
Finally, you will find further bug fixes for other Windows Update error messages here:
– Windows Update error code 8007000E
– Error code 0x80246001 with Windows Update
– Windows Update error code 0x800c0002
– Windows Update error code 0x80070157
– 0x8024000E error code with Windows Update – XML Data Error
– Windows Update error code 0x8007007e
– Windows error code 0x80070570
– Windows 10 upgrade error code 0x80190001
– 0x800704B3 error code with Windows Update
– Windows Update error code 0x8024a20617
– 0x80070017 Windows Update error code
– The Windows Store cache may be corrupted
– Windows Update error code 0x80072F76 – 0x20017 when running the Media Creation Tool