Microsoft has released the cumulative update KB4034674 for Windows 10 Version 1703 Creators Update today . This cumulative Windows 10 update from patchday August 2017 raises the Windows 10 version number to build level 15063.540 .
The update does not bring any new functions into the Creators Update , but only fixes errors and brings stability to the Windows 10 installation. Here is a picture of the download of the update KB4034674 .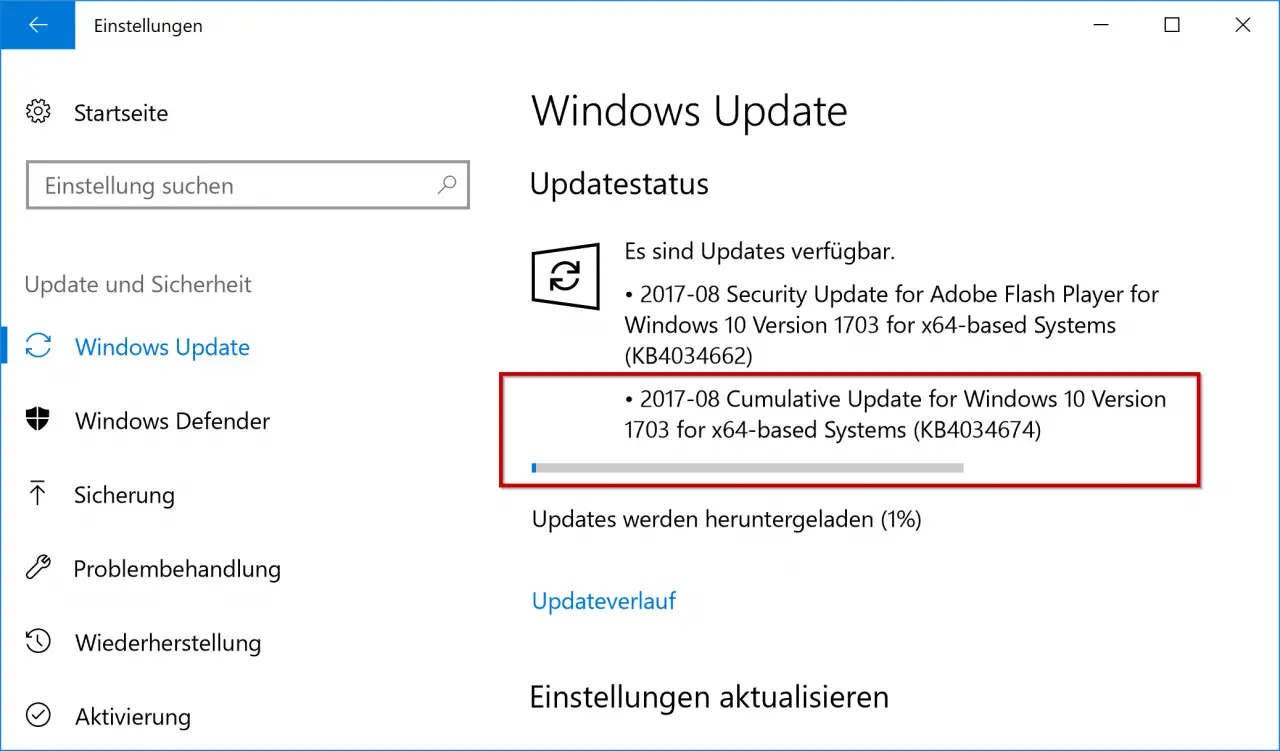 The following changes have been included in the update KB4034674 .
Policy issues deployed with Mobile Device Management (MDM) now take precedence over policies set through deployment packages.
Error with  Site to Zone Assignment List Group Policy (GPO) .
The AppLocker regulatory assistant t could previously crash when selecting accounts.
Problems with  folder redirection and roaming profiles in conjunction with NETBIOS domain name.
Access violations in the Mobile Device Manager Enterprise function could previously cause stop errors.
Furthermore, there are many more security updates for the Microsoft Edge Browser, the Windows search component, Microsoft Scripting Engine, Microsoft Windows PDF library, Windows Hyper-V, Windows Server, Windows Kernel mode driver, Windows subsystem for Linux, Windows Shell, Common Log File System Driver, Internet Explorer and the Microsoft JET Database Engine.
You can download the update  KB4034674  for your Windows 10 installation directly from the Microsoft Update Catalog Server below .
– 2017-08 Cumulative Update for Windows 10 Version 1703 for x64-based Systems (KB4034674)
– 2017-08 Cumulative Update for Windows 10 Version 1703 for x86-based Systems (KB4034674)