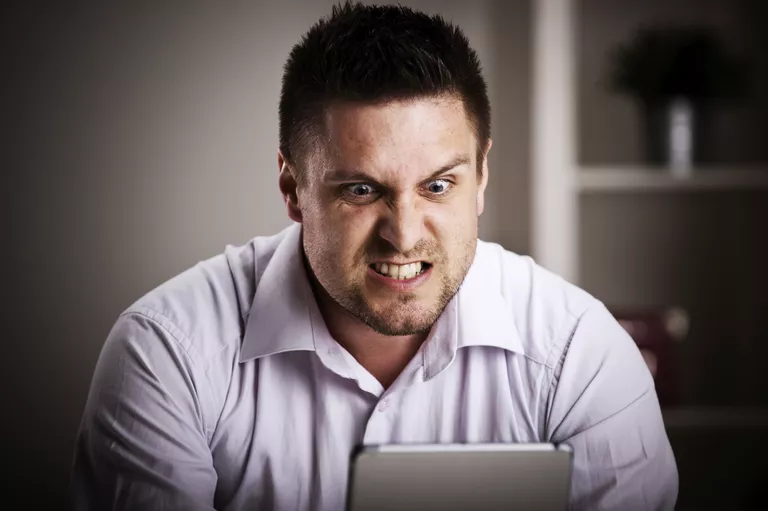 Apple has built its reputation on creating easy-to-use devices that rarely have technical problems. But no device is perfect, and part of Apple's reputation stems from the support it gives those devices. Every Apple Store has a Genius Bar where experts are available for your technical needs. And if you don't have an Apple Store nearby, you can contact representatives by phone or through a chat session.
But not every problem requires a visit to the nearest Apple store or a call to tech support. In fact, many of the most common issues you may experience with your iPad can be resolved using some basic troubleshooting steps or a quick fix for the problem. We'll go over some of the most common steps you can take to cure problems, as well as some of the most common issues people experience with their iPad.
Basic Troubleshooting
Did you know that restarting an iPad will fix most problems? Many people think that pressing the Sleep/Wake button on the top of the iPad turns it off, but it doesn't. The iPad is simply hibernating. You can perform a hard reset by holding down the Sleep/Wake button until the iPad's screen changes and prompts you to slide a button to turn it off.
After you slide the button, the iPad will go through a shutdown process. Once the screen is blank, wait a few seconds and press the Sleep/Wake button again to turn it back on. You won't believe how many problems this simple process will solve.
If you're having trouble with an app that keeps crashing, you can try deleting it and reinstalling it. After you have purchased an app from the App Store, you can always download it again for free. You can remove an app by holding your finger on the app icon until it starts to jiggle and then tapping the "x" button in the top left corner of the icon. After deleting the app, press the Home button to stop all the icons from shaking.
If you're having problems with your Wi-Fi network but no other devices are having problems, you can try resetting your network settings. You can do this by launching the Settings app, selecting "General" from the menu on the left, then scrolling down to select "Reset" at the bottom of the general settings. On this screen, tap on "Reset Network Settings". You will need to know your Wi-Fi password before resetting network settings. After resetting settings, your iPad will reboot. Next, you'll need to go to the Settings app, choose Wi-Fi, and then choose your Wi-Fi network from the list. If you're still having trouble, you can check out our Wi-Fi troubleshooting guide.
More basic troubleshooting tips
Common iPad Problems
If you're having trouble getting your iPad screen to rotate when you turn iPad sideways or your iPad won't charge when you connect it to your computer, you've come to the right place. These are the most common problems people have with their iPad, and luckily, most of them are easy fixes.
My iPad is frozen or unresponsive
My iPad won't charge
My iPad won't spin
My iPad is close
My iPad won't turn on
My iPad won't connect to iTunes
My iPad keeps asking for my iCloud password
My iPad keeps asking for my Apple ID password
My iPad is typing on its own or behaving erratically
My iPad screen is a Fuzzy Green, Red, or Blue
How to reset your iPad to factory default state ("Like New")
This is the troubleshooting nuke. If you have a problem that you can't seem to fix, this should work as long as it's not a problem with the iPad itself. However, this troubleshooting step removes all data and settings from the iPad. It's a good idea to back up your iPad first. After completing this step, you can set up your iPad as if you were upgrading to a new iPad.
You can reset iPad by launching the Settings app, selecting General from the menu on the left and Reset at the bottom of the general iPad settings. On this new screen, select "Erase all content and settings". You will be prompted to confirm this choice a couple of times. After confirming, the iPad will reboot and start the reset process. Once this is done, you will see the same "Hello" screen as when you first turn on a new iPad. You should be able to restore from your backup during the setup process.
iPad tips and tricks
Once you have your iPad up and running again, you can make the most of it! There are a number of tips and tricks to help you maximize your time with iPad, including tips to help your battery last longer.
How to connect your iPad to your TV
iPad Battery Saving Tips
How to childproof your iPad
6 hidden secrets that you will love
How to use iPad like a pro
How to contact Apple support
Before contacting Apple support, you may want to check if your iPad is still under warranty. Apple's standard warranty provides 90 days of technical support and one year of limited hardware protection. The AppleCare+ program provides two years of technical and hardware support. You can call Apple support at 1-800-676-2775.