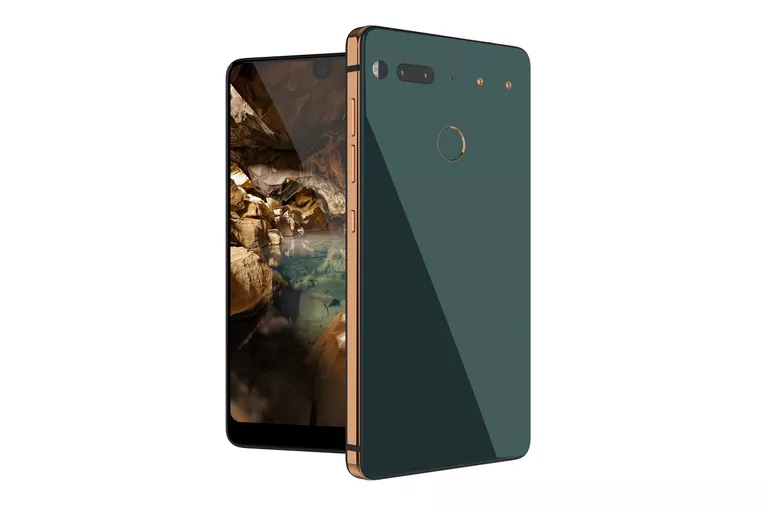 The Essential Phone is the flagship smartphone from Essential Products, Inc. It is an Android smartphone advertised with all the features you could want in a smartphone without the presence of cumbersome pre-loaded apps and charging accessories. The essential phone was initially announced in May 2017 and was officially launched in August of the same year.
The Essential Phone was designed by Android co-founder Andy Rubin.
Essential Phone Features
Essential Phone currently runs on Android 7.0 Nougat, Android 8.0 Oreo, and the latest version, Android 9.0 Pie. The smartphone also has 4 GB of RAM and 128 GB of storage. Its edge-to-edge screen is 5.71 inches and is made with Corning Gorilla Glass.
The Essential Phones also come with a fingerprint reader, a 13-megapixel rear-facing camera, and an 8-megapixel front-facing camera, all encapsulated in a titanium body and ceramic back. 1080p HD video recording is also available for both cameras.
The essential phone also features magnetic connectors that allow your accessories (chargers or detachable 360 ​​camera) to magnetically attach to your phone without the need for a cable. These magnetic connectors are called Click Connectors.
The 360 ​​camera is generally sold separately, unless you purchase an essential phone directly from Essential Products, Inc.
What is missing in the essential phone?
There are some features that Essential Phones don't have to do with today's more conventional smartphones.
First of all, Essential Phones do not come with a headphone jack. If you decide to purchase an Essential Phone but prefer to use your own headset, you will need to purchase its $15 Audio Adapter, which will allow you to connect your wired headsets and earphones to the Essential Phone.
Second, Essential Phones don't come with preloaded apps or unnecessary bloatware. It works purely on your Android OS.
Lastly, unlike many other smartphones on the market, Essential Phones do not have any logos or branding on them.
How much does an essential phone cost and where can you get one?
As you might expect, the price of the essential phone varies a lot and often depends on whether or not it's unlocked and what retailer is selling it. If you purchase an unlocked Essential Phone directly from Essential Phone, Inc. the price will be a minimum of $499. At this price, in addition to the phone, you'll also get HD headphones, a detachable camera called 360 Camera, and a camera case.
You can also purchase an essential phone at other retailers, such as Best Buy. The current price range for a new or used essential phone among retailers starts around $135 and ends around $525.
You can also buy an Essential Phone directly from Sprint for $449 or with an 18-month lease for about $18.75 a month.
An essential unlocked phone must be compatible with all major carriers, including Verizon, AT&T, Sprint, and T-Mobile. There are many prepaid services that are also compatible with the unlocked version, such as Cricket Wireless, Boost Mobile, and MetroPCS.