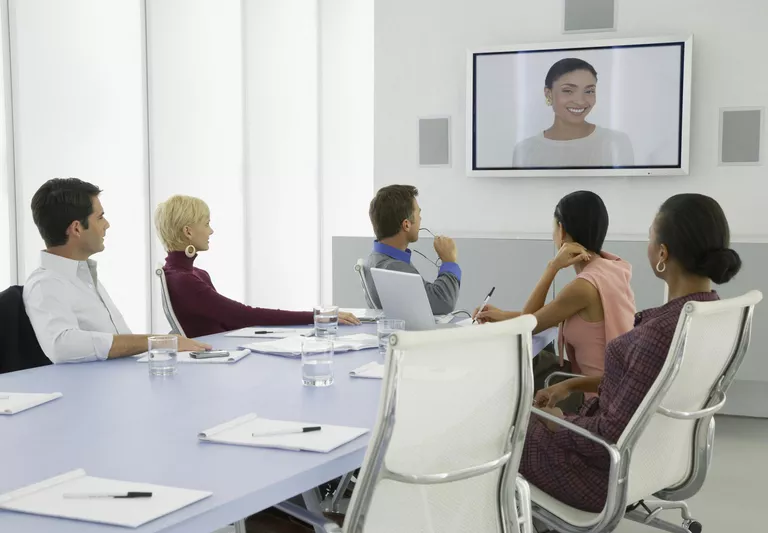 Starting a Skype group call, or a conference call as many call it, is pretty easy and straightforward, but you need to check a few things first. The requirements for a good conference call vary depending on whether you are conducting a voice call or a video conference. Voice conference calls require fewer things, which are:
A Skype account. Your free account is enough for conference calls with up to 25 participants.
Skype software on your computer or mobile device. Make sure it is the latest version available. Check with the skype site and update, it's pretty quick and easy.
People in your contact list who are willing to participate in a conference call. You need to have their Skype numbers or names. See who can join a Skype call. Please note that you will need some Skype Credit if anyone in the group is not a Skype user or cannot use Skype during the call, in which case the call to landline or mobile is charged.
A decent internet connection. A DSL line is enough to get clear call quality. But the other participants need to have the same, since a poor connection can affect the voice quality of the call.
Audio input and output devices. Headphones are ideal, but speakers and a microphone are sufficient. Each of the participants can test their audio using the Skype Call Test feature.
Video conferences are more demanding
A Skype account. Your free account only allows 4 people on a video call. For up to 10 people, you must upgrade to the Skype paid plan.
Skype software on your computer or mobile device. Make sure your software is capable of making video calls, as some mobile phone versions have few features.
Your friends, who are other Skype users. They have to be online and have a good internet connection. They also need to have decent video hardware and have it activated.
A good internet connection. Good video quality depends a lot on the connection. Here, consider a minimum of 512 kbps per user. For crystal clear HD video quality, consider 1 Mbps per user. Everyone needs to have a good internet connection with enough bandwidth to get good quality. Keep this in mind if you're holding meetings through devices that connect through a data plan where you pay for every MB used. This is not a good idea. Keep in mind that among the VoIP services, Skype is the one that consumes the most data during calls, especially video calls, since it offers HD quality.
Powerful processor and enough RAM to process the graphics.
A good webcam. To get high definition, you and the other participants should consider purchasing a Skype HD webcam.
Audio input and output devices.
Skype conference calls are free as long as there are no more than 25 participants for voice calls and 4 for video calls.