Windows users who have connected several monitors to their PC and opened numerous programs and arranged the windows side by side sometimes lose track of where the mouse pointer is actually located . Even by moving the mouse, the small mouse pointer is sometimes very difficult to find with the very high screen resolutions.
For this reason there is a mouse option with which you can find the mouse position very quickly . Because simply by pressing the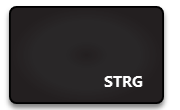 CTRL key can cause Windows to display the current mouse position of several moving circles . We have shown you this as an example in a video below, showing how the mouse pointer changes after pressing the CTRL key .
So it should be easy to find the current mouse position again.
To activate this function, you must first use the Windows 10 settings application using the key combination

Open the Windows key + "I" and then switch to the following options.
Devices ( mouse , printer, Bluetooth)
Then on the left side in the option
mouse
and then the option
More mouse options
click. We have also shown this to you below.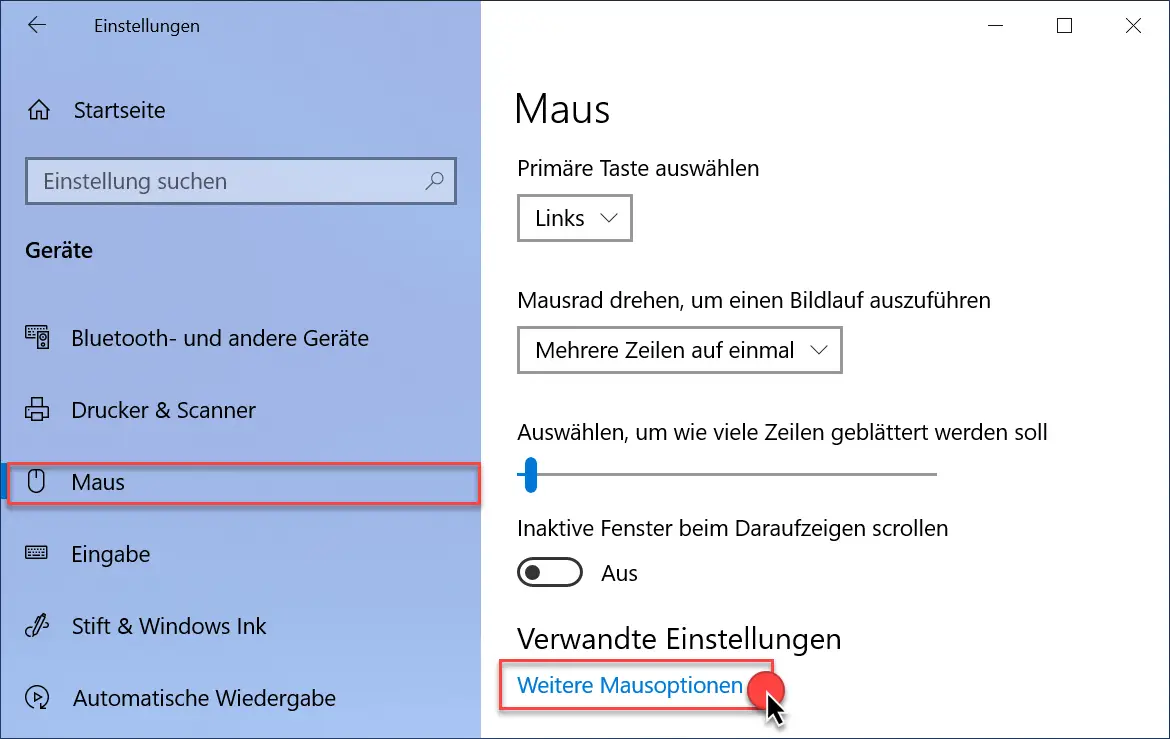 A change to the following tab is then necessary in the properties window of the mouse .
Pointer options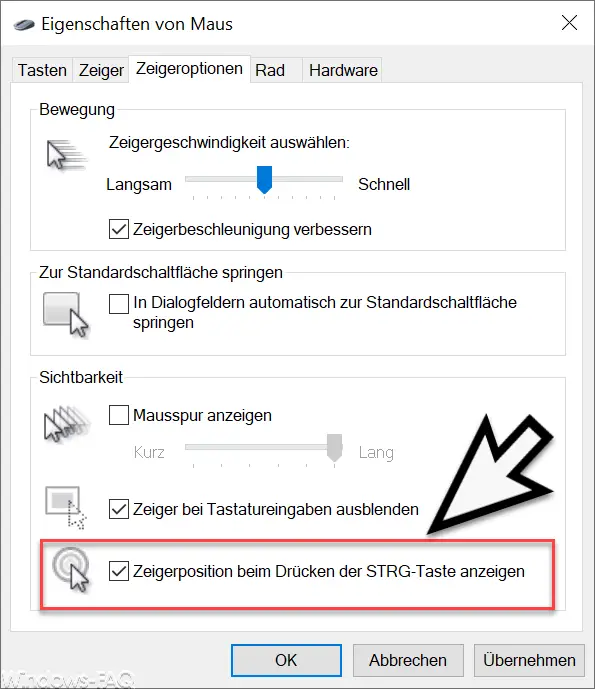 Here you will find the decisive mouse option at the bottom.
Show pointer position when pressing the CTRL key
By default, the option is " deactivated ". As soon as you activate the option, pressing the CTRL key shows you the mouse position graphically , as can be seen in the video above. The changes take effect immediately as soon as you confirm the setting with " Apply " or " OK ".
Below you will find further settings options for the Windows mouse .
– Define how many lines should be scrolled when turning the mouse wheel – Set the
double-click
speed of the mouse in Windows 10 – Change the speed of the mouse pointer in Windows 10 – Change the
size of the mouse pointer
– Activate mouse track in Windows 10
– Swap the right and left mouse button in Windows 10