We have already reported countless Windows Update problems on our Windows blog and always try to provide you with the right solution for a specific Windows Update error code .
In this post we would like to show you how you can basically encounter problems with Windows updates under Windows 10. Microsoft has its own
Troubleshoot Windows updates
integrated in Windows 10, with which the user can eliminate fundamental problems with the integrated Windows Update function. The system is checked for numerous update problems and adjustments are made so that no further update problems or error codes should occur.
Start Windows Update Troubleshooter
You can find the Windows Update Troubleshooter in the Windows Settings app

under the point
Update and security
and then in the subitem
Troubleshooting
We have shown you this area here once.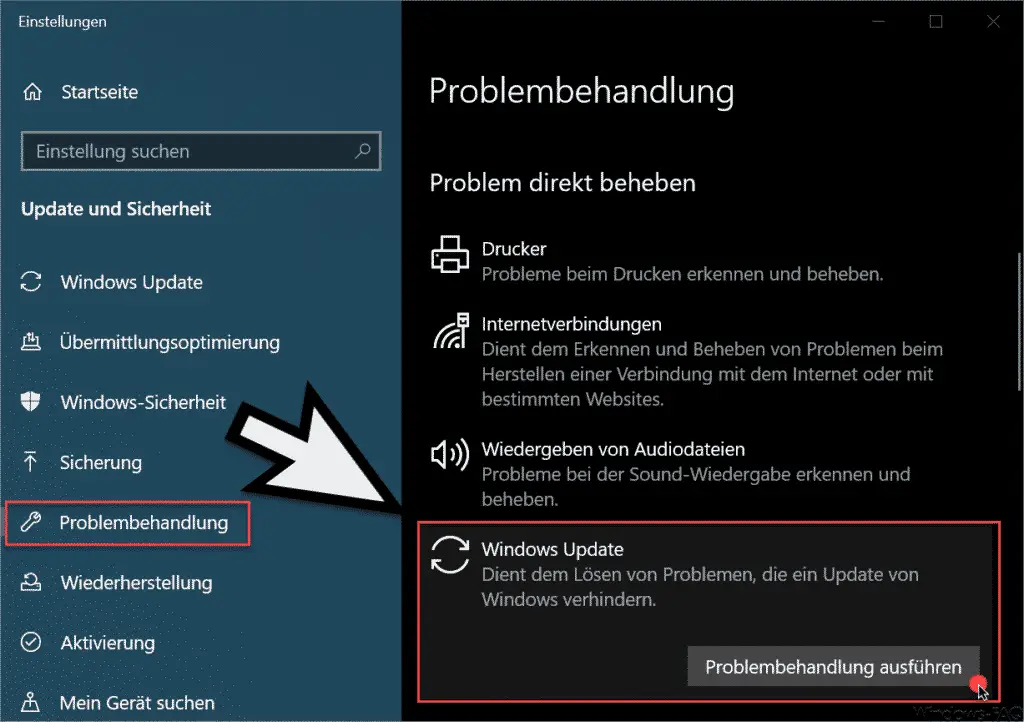 As you can see, Windows Update Troubleshooter is supposed to solve problems that prevent Windows from updating. After clicking
Run troubleshooter
Windows 10 immediately begins examining the Windows installation.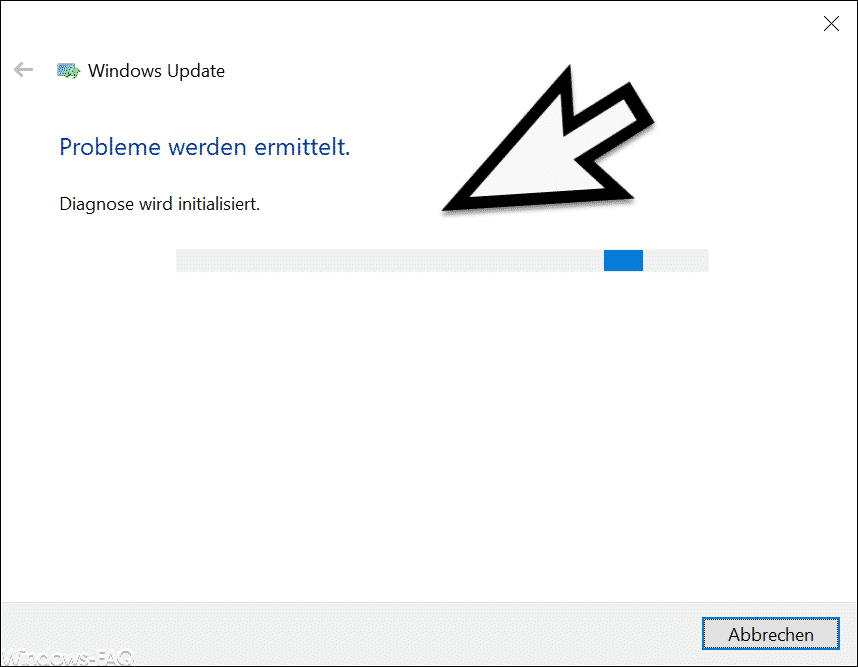 Update problems are determined and a diagnosis is carried out. If the update troubleshooting now finds errors in the Windows 10 system, they will be corrected automatically.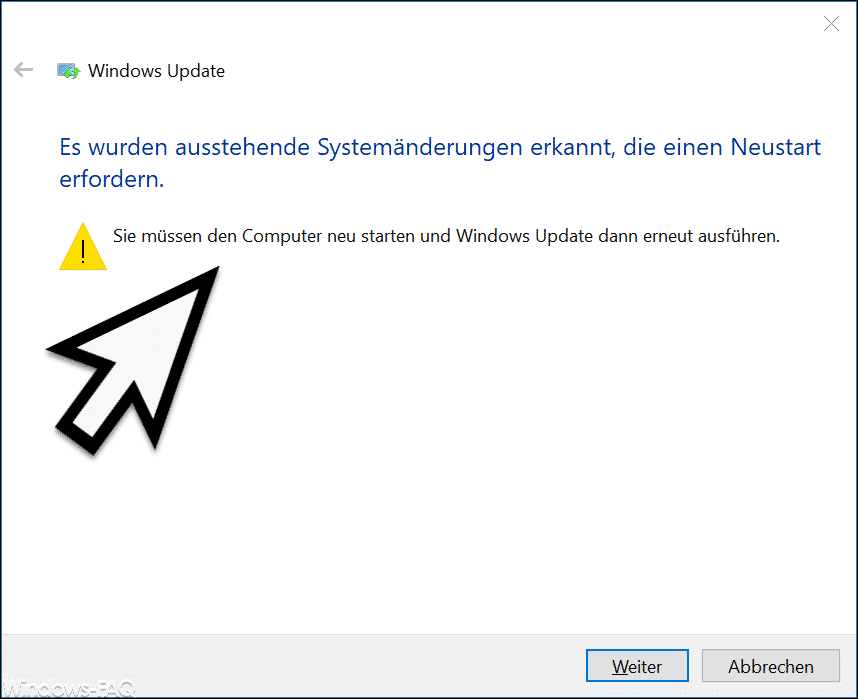 This update error diagnosis is then acknowledged at the end with the following message when update problems have been found and eliminated.
Pending system changes have been detected that require a restart.
You must restart the computer and then run Windows Update again.
Thus, the Windows Update Troubleshooter is a wonderful tool to eliminate any existing Windows Update problems in your Windows 10 installation. It should usually be the first point of contact after receiving a Windows Update error message.
You can also find further help for other Windows Update problems here.
– 0x80080005 Windows Update error code
– 0x8024000b error code for Windows Update
– error code 0x800f0982 for Windows Update
– 0x800f0988 error code for Windows 10 Update and 1909 upgrade
– Windows Update error code 0x8024001f
– error code 0x80246017 for Windows Update
– error code 0x80246008 for Windows Update
– Windows Update error code 0x80070BC9
– Error code 0x80072EFE when installing .Net Framework 3.5
– Windows Update error code 8007000E
– Error code 0x80246001 with Windows Update
– Windows Update error code 0x800c0002
– Windows Update error code 0x80070157
– 0x8024000E Error code with Windows Update – XML Data Error
– Windows Update error code 0x8007007e
– Windows error code 0x80070570
– Windows 10 upgrade error code 0x80190001
– 0x800704B3 error code during Windows update