With the release of Spring Creators Update Version 1803 for Windows 10, Microsoft also released RSAT (Remote Management Tools or Remote Server Administration Tools) in version 1803 . Unfortunately, every administrator who wants to use the new RSAT tools must download and install the latest RSAT tools with every new version.
In the last RSAT update for version 1709 there were known problems with the DNS manager , which had to be installed manually.
Microsoft has now solved this problem with the RSAT download package KB2693643 . You will find the appropriate download link at the end of this article.
The RSAT tools are offered for 32-bit and 64-bit versions in different download packages. Here is a picture of the current RSAT tools for the different Windows versions.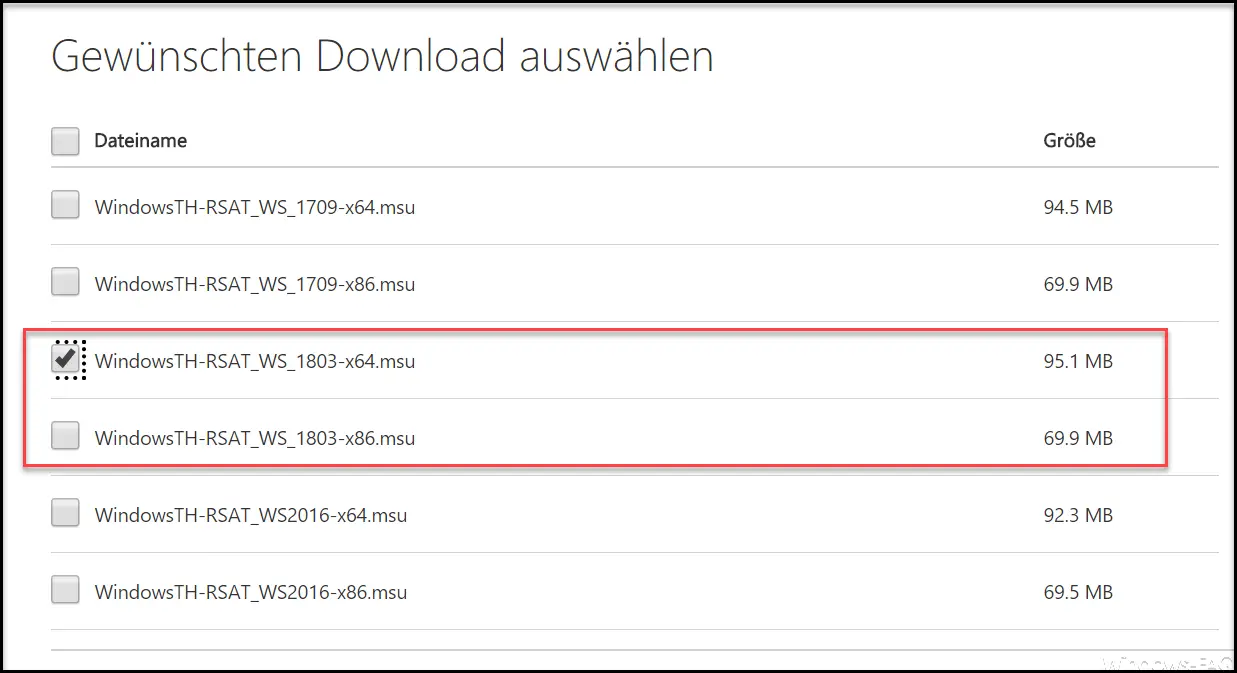 Overall, the RSAT tools for version 1709 , Windows Server 2016 and Spring Creators Update 1803 are still available for download .
Even if you are planning to use your Windows 10 version 1803 to manage a Windows Server 2016 using RSAT tools , you should download and install the appropriate version of the RSAT 1803 tools . The download is relatively quick with just under 95MB for the x64 version and with just under 70MB for the 32-bit version.
However, Microsoft has apparently removed the possibility that parts or all of the RSAT tools can be uninstalled again using " Activate or deactivate Windows features ". This is currently only possible via the PowerShell.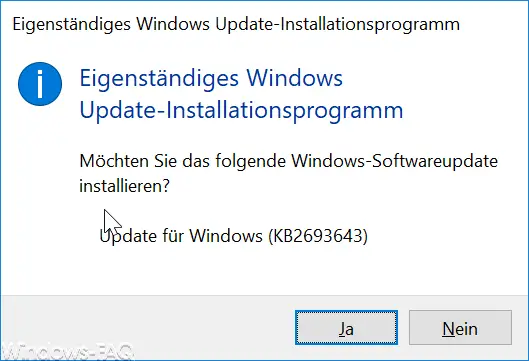 We had no problems installing the RSAT 1803 tools . The update KB2693643 was completely installed in about 3-4 minutes and then all RSAT tools were completely available. It was not necessary to uninstall the previously installed RSAT 1709 tools .
– Download RSAT 1803 tools