Today we were faced with the problem that the local Windows password of a Microsoft 2012 R2 server did not work and that the domain registration also aborted with the following error:
The security database on the server does not contain a computer account for this work trust.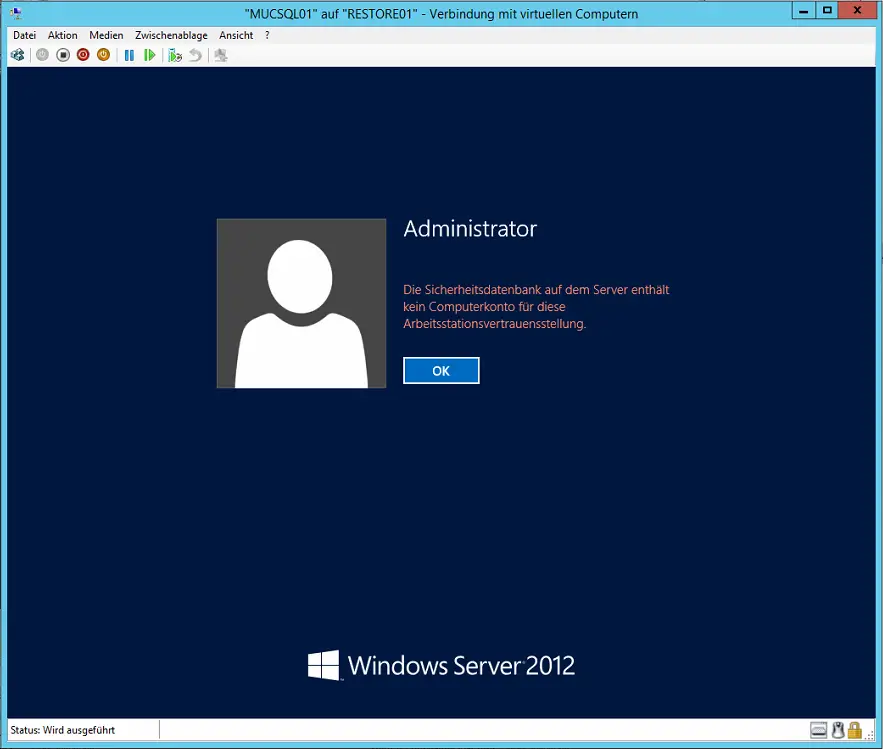 Even after the new computer account was created in the Active Directory , there was no improvement, so we absolutely needed the registration of the local administrator . As much as we like the tool " Offline Windows Password & Registry Editor ", which we have already covered in another article.
With the VM , this tool also works great and it has no problem resetting the password on a Microsoft Windows Server 2012 R2 . After you have downloaded the tool or the ISO , you can simply integrate the ISO file into the DVD drive of the Hyper-V VM .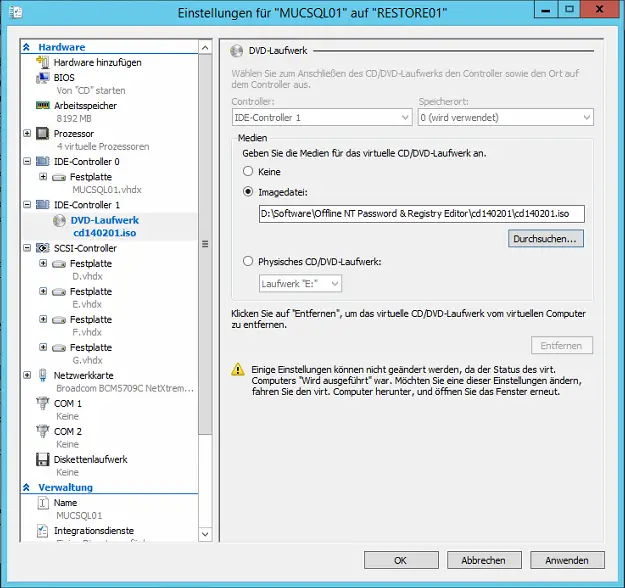 Then boot the VM and the following window will appear.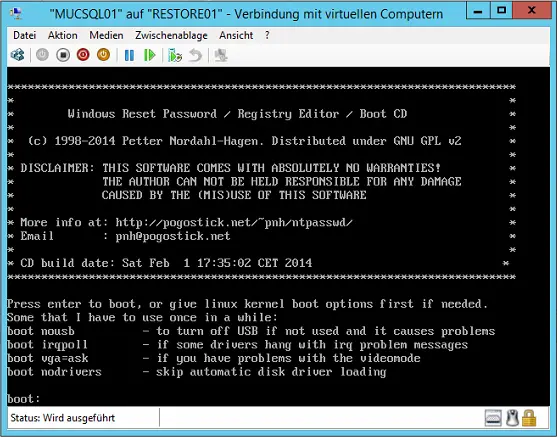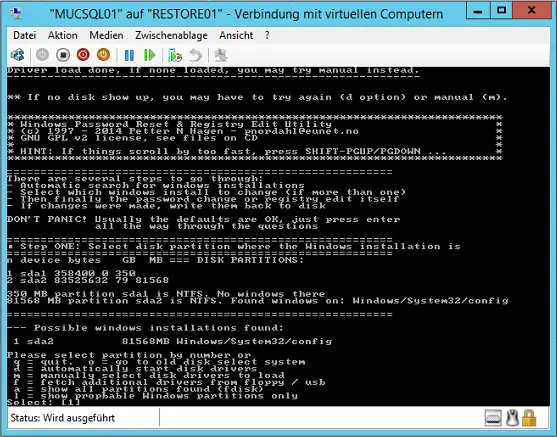 Now you have to fight the corresponding menus. Here is the correct procedure until you reset the Windows password :
Select partition (here number 1).
Point 1 "Password reset [sam]
1. Edit user data and passwords
Select RID from administrator password
1 – Clear (blank) user Password
Then 2 times "q" for Quit
Finally "y" so that the changes are also written.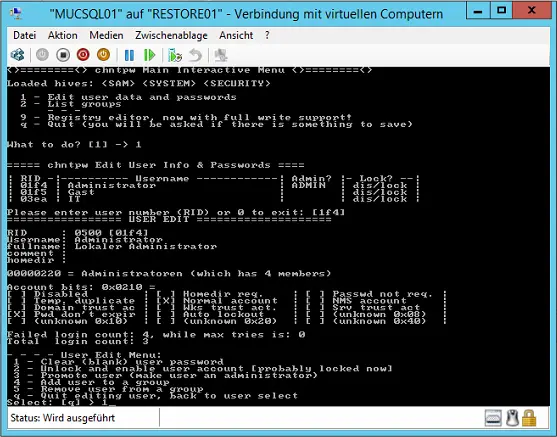 Now shut down the virtual machine (VM) , remove the ISO from the DVD drive and restart the virtual machine (VM) . The local administrator password is now deleted and the Windows login without a password works perfectly.
ATTENTION : We assume no liability for any problems or data loss. In any case, make a full backup of the entire virtual machine before use. 
You can also find more information about the use of passwords here at Windows-FAQ.de.
– Reset administrator password
– Show WLAN password in plain text via DOS command
– Security check for passwords