Those who use Windows 10 usually also know Cortana or the Windows search field in the Windows 10 task bar . We have reported about it several times in the past and would like to show you today how you can change the text " Ask me something ", which is the default in the Cortana search field , or adapt it to your own needs.
This requires a few registry changes, which we will describe in detail below. By default, the Cortana search ad looks like this:

To change this search text you have to change to the following key in the Windows Registry Editor.
HKEY_CURRENT_USER Software Microsoft Windows CurrentVersion Search Flighting
If the value " Current " already exists there , it must be set to " 0 ". If it does not exist, you have to create the " Current " value and also assign it the value " 0 ". Below you can see how it looks in the registry editor.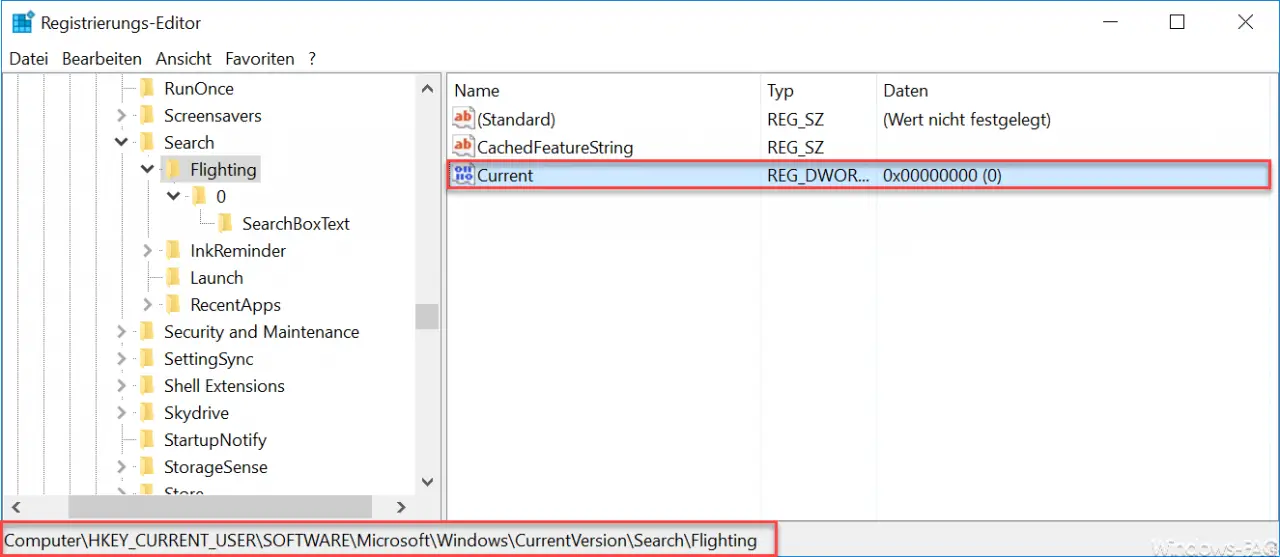 Then the so-called " profile " must be created. To do this, you create a new key with the designation " 0 ", in this new key then another new key with the designation
SearchBoxText
In this new key, the following value must then be created as a " string "
Value
In this string you can now enter the text that should appear in the Cortana search line instead of " Ask me something " . Below we have entered the text " Windows FAQ helps you ".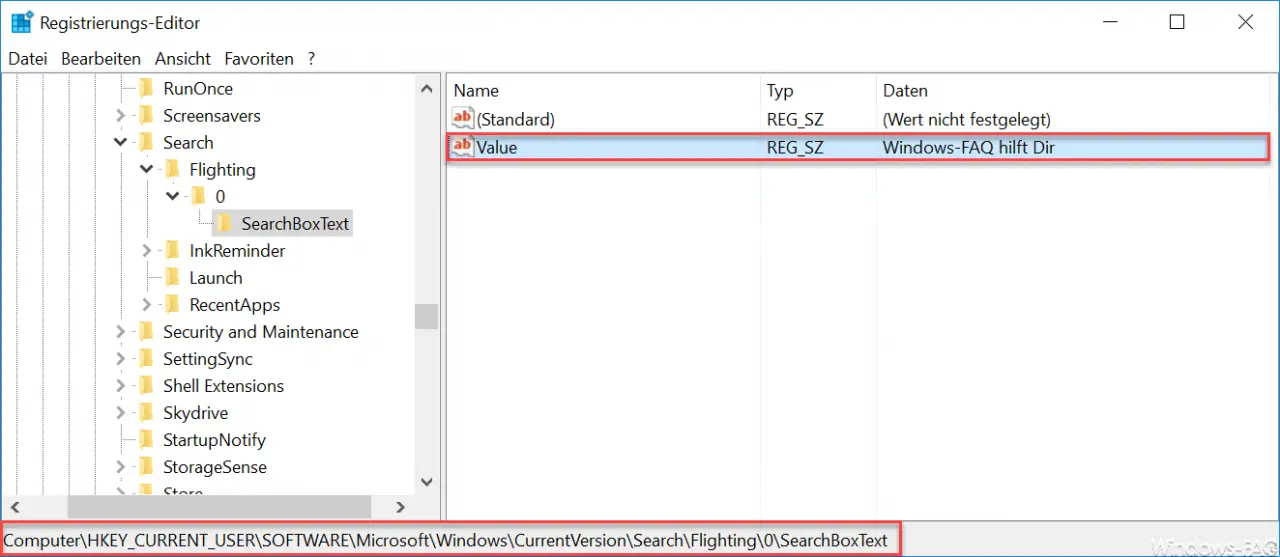 Unfortunately, the change does not take effect immediately. Either you now restart your Windows 10 PC, log out and log in again, or briefly end the " Windows Explorer " via the Windows Task Manager , which then restarts automatically. No matter which of these 3 options you choose, your Cortana search ad will then look like this.

We have reported on Cortana from Windows 10 several times in the past and want to list the most popular articles below.
– Switch off Windows 10 Bing search results (Cortana)
– Replace or hide the Windows 10 Cortana search field with an icon – Switch off
Cortana using the registry entry
– Switch off Cortana in Windows 10
– Deactivate Cortana in Windows 10