The screensaver is still one of the most important functions for many Windows users, because it not only looks good in some cases but is also fun. In the company environment or in operational use, however, this is a problem if users use their own photos as screen savers or download pictures or animated graphics from the Internet and install them as screensavers .
However, the administrator can prevent this quite easily by setting an appropriate group policy . You can find this GPO in Group Policy Management (gpedit.msc) under the item
User configuration / administrative templates / customization
The group policy that prevents changing the screen saver is then called, of course
Prevent changing the screen saver
We have exemplified this below.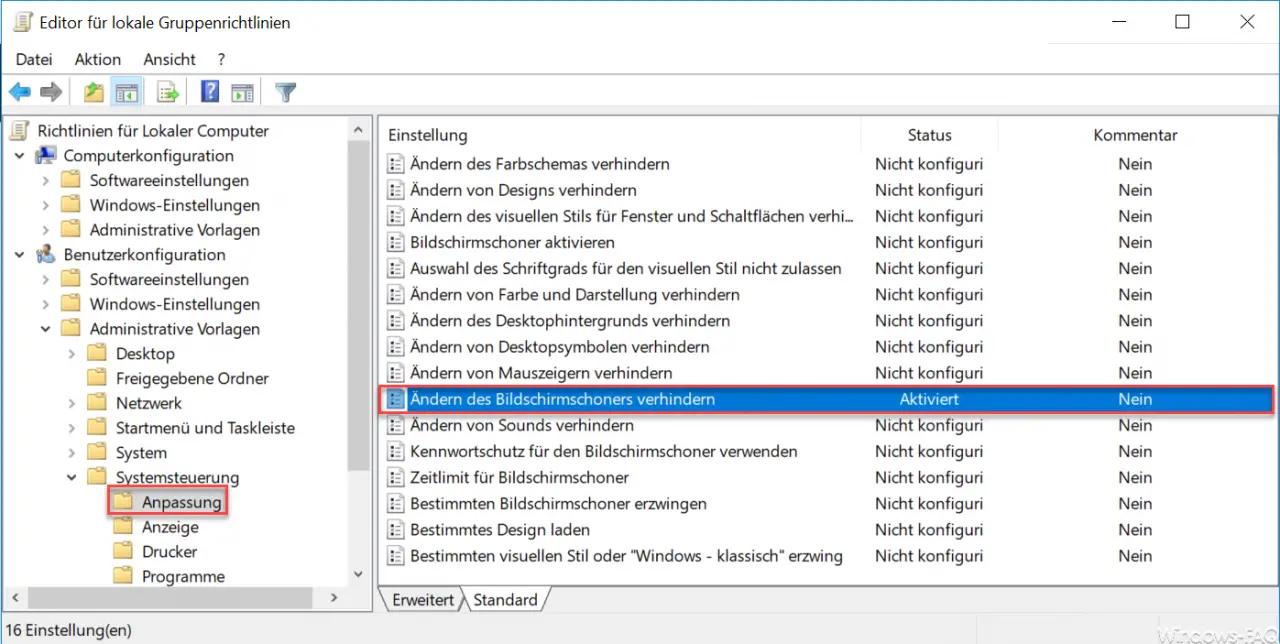 You only have to activate this GPO and the Windows user can no longer change the settings for the screen saver . If he tries, he gets the following message.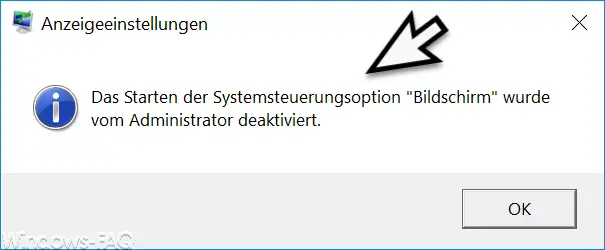 The exact message is:
The administrator has disabled starting the "Control Panel" control panel option.
Microsoft gives the following note about this GPO:
Note: This setting is obsolete and will no longer be available in the future. Instead, use "Prevent changing the image on the lock and login screen".
Prevents the Screen Saver dialog box from opening in the Customization or Display control panel options . This setting prevents users from using Control Panel to add, configure, or change a screen saver on the computer. It does not prevent a screen saver from running.
We cannot share the fact that this GPO is out of date and will not be available in the future. In the current Windows 10 version 1803 and also in version 1809 , this GPO is still available and works perfectly.
You can also find many other useful group guidelines in these articles here on Windows FAQ.
– Save and restore local group policies
– Configure Windows Firewall using group policies (file and printer sharing)
– Switch off power throttling in Windows 10 via GPO
– Block Windows 10 app access to the camera
– Remove shutdown icon from the Windows login screen using GPO
– Remote desktop connections through Allow a group policy
– Remove CD / DVD burning function from Windows Explorer
– Do not display the trash symbol on the desktop
– Thumbs.DB – Deactivate the image thumbnails in Windows Explorer – Set
Windows power options for screen and standby mode via GPO
– Windows swap file by security policy when shutting down delete
– deactivate animation the first time Windows 10 logs in