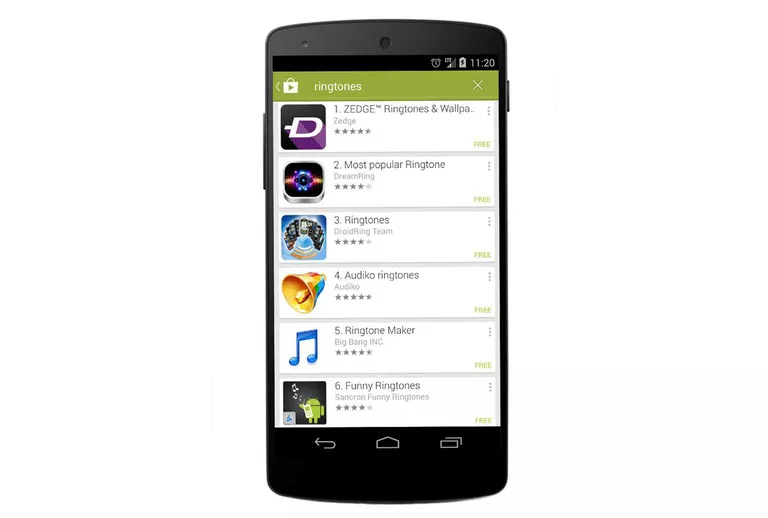 When it comes to making your phone truly yours, using custom ringtones is a must. Whether you choose one ringtone for all your incoming calls or set a specific ringtone for each call, the Android operating system has all the power and flexibility you need.
The following instructions apply no matter who made your Android phone: Samsung, Google, Huawei, Xiaomi, or another manufacturer. In some models, such as the Samsung Galaxy Note 8, there is no button to press Okay . Just press the Home screen button and get on with your day.
Setting default ringtones
Depending on the model of Android phone you have, you can choose from several stock ringtones. Here's how to navigate the ringtones that come with your phone:
On the home screen, press the Menu key and then select Settings .
Scroll through the Settings list until you find the Sound option .
Tap the Sound option to open a list of settings that you can adjust to your preference.
Select the Phone Ringtone option .

This might bring up a dialog asking if you want to use the Android system or stored music to assign your ringtone. For this example, select Android System .

Select one of the available ringtones to hear what it sounds like. When you find one you want to use as your default ringtone, press OK to save your selection.
time to go shopping
If stock ringtones don't offer the level of customization you want, head over to Google Play and do a quick search for ringtones. The search results include many apps, some paid and some free. Two free apps to consider are:
ZEDGE Ringtones & Wallpapers: Turn your phone into a conversation starter with this app's free ringtones. It also includes notification sounds, app icons, alarm clocks and free wallpapers to personalize your device. You can download and use a high-quality ringtone for each member of your family or for each of your friends. Categories include rock, rap, and country, plus classic ringtones and sound effects. Assign ringtones to individual contacts from within the app.
RingDroid: This app allows you to use a song from your media library, select up to 30 seconds of the song, and create a ringtone from it. It takes a bit of time to get used to the interface and how the app works, but once you've made a few ringtones, you'll find the process easy and efficient.
If these two apps don't give you the level of customization you want, or if you want a specific set of ringtones, keep scrolling through the search results on Google Play until you find something you like.
Android makes it easy to assign custom ringtones to personalize your Android phone and eliminate that annoying "droid" sound every time your phone rings. With the Android market having so many ringtone apps available, there is no reason for you to have an outdated ringtone as your default ringtone.