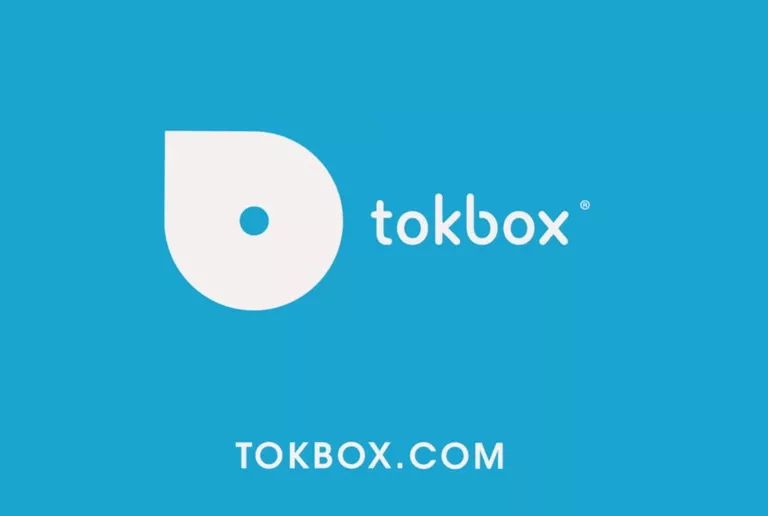 Opentok was previously called TokBox. Not only was the name different, but so was the service – you had a video conferencing app and service like many others are offering. In 2011, the company changed its name to OpenTok and focused solely on providing an API that would allow users to develop their own video chat applications and place them on their websites.
It is not necessary to be very skilled to build something; instructions are given and the API is made as simple as possible so users don't have to worry about the technicalities of primitives. Just follow a series of steps in the tutorials, after you've signed up, and you'll be up and running in about 15 minutes.
What can you do with OpenTok?
OpenTok apps allow you to participate in unlimited free video chat individually. More users can be added, with up to 5 visually and vocally active at any time. See the costs below for more details on this.
OpenTok not only makes you communicate, but also allows you to make others communicate. By building and placing video chat widgets on your website, you can build and manage an entire community of communicators. This empowers your website and you (or your business), giving you the platform to bring people together for communication and collaboration, and giving your website the competitive edge that makes it stand out. Here are examples where you can use OpenTok:
Host meetings with your employees, business partners or clients on your website.
Provide live online help on your website, offering support for a service.
Get your friends online to chat, and the topic here can be anything from sports to glamour.
Organize study circles or student unions.
Have chat functionality on your website to make it stand out from the crowd and subsequently drive traffic.
Conduct conferences with students listening and watching, in the context of online courses.
Broadcast live to an audience.
And so many more things that allow you to take advantage of VoIP.
How much does OpenTok cost?
The API and subscription are free, but you need the service for the video to work. The interesting thing is that OpenTok has a basic service that is free. In it, you can create your application and talk 1 to 1 for free and unlimited. You can also have 50 people in your chat room (ie one chat session), but only 5 people can talk and be seen at a time.
With the free service, you can even have an audience of 1000 people in your chat room, but only two of them can speak and be seen. This only works for open conferences. Then comes the paid service (at $500 a month) for any upgrades. For example, 10 people can speak at once, with a silent audience of 50 people. This is good for corporate meetings. You can also have your video chat applications adapted to your needs, for the corresponding cost.
Introduction
To get started, you need an API key and the API. This allows you to access the development environment and create your applications. Of course you need to know how to do this. OpenTok provides good documentation on their site.
Requirements
Users who want to chat with your OpenTok app need to have the following:
A browser with Flash Player 10.3 or later installed.
Operating system: Windows XP, Windows 7 or Mac OSX 10.4 or later;
A webcam, a microphone, and a headset.
A good Internet connection with at least 160 kbps of bandwidth for each participant.
Users do not need to download or install any applications on their computers. They just need to know the URL of your website and go there using their browsers.