With the Windows 10 Creators Update (build number 15014.1000) something has changed in the selection of Windows Themes . Up to Windows 10 Anniversary Version the user was redirected to a Microsoft website and was able to choose, download and install the right one from a relatively large selection of designs .
In the Creators Update , Microsoft has now integrated this area into the Windows Store , which considerably simplifies the selection and installation of the Windows 10 themes . The easiest way to use this function is to press the Windows key + "I" to get to the Windows 10 Settings app .
There you have to go to the " Personalization " area and then " Designs ". At the bottom of the window, a link will appear with the name " Get more themes online ", which you must click accordingly.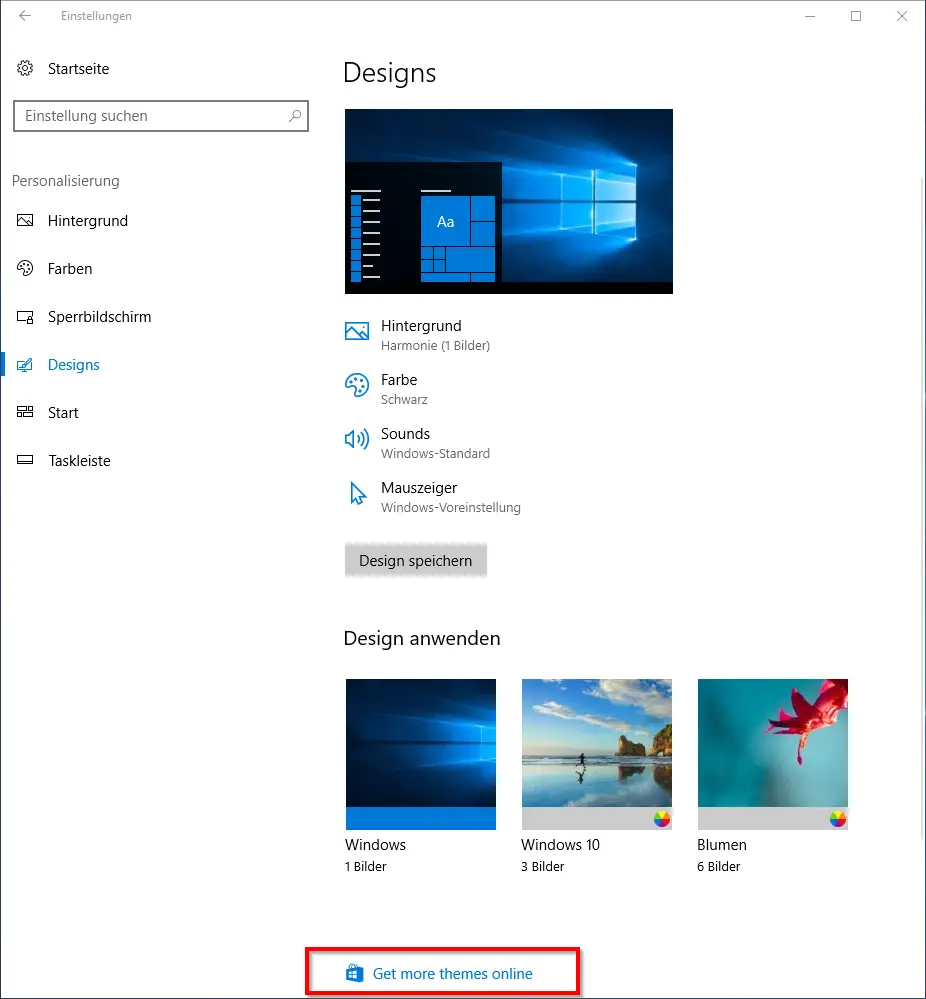 Then, and this is new, a Windows 10 app is started, which clearly shows the available Windows 10 designs or themes in the Windows Store. We have inserted a picture of the app below where you can see it very nicely.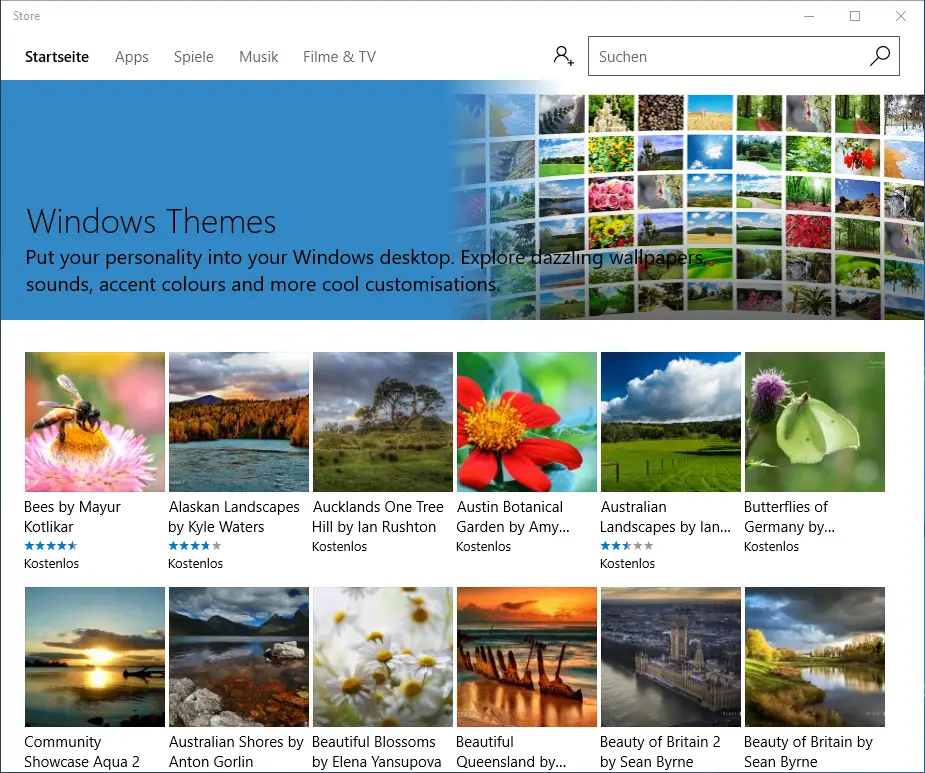 After clicking on one of the themes or designs , further information and preview images of the background images are displayed and you can, as you have been used to, download and install the Windows 10 theme directly from the Windows Store .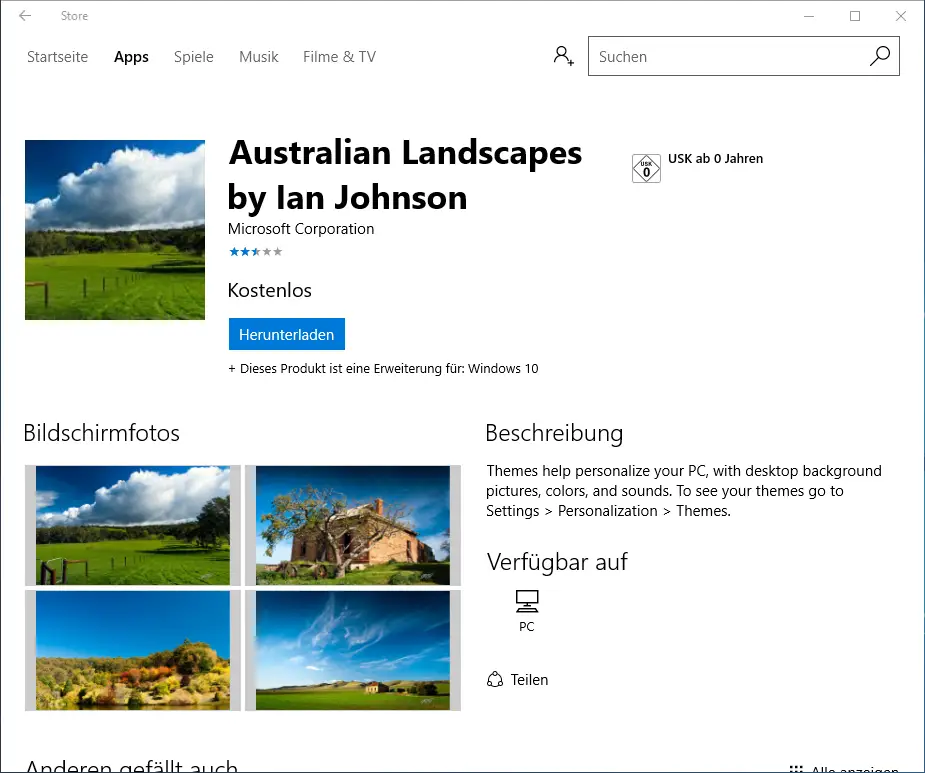 In this way, you can very easily and quickly install or download beautiful Windows 10 themes or designs in the future . Overall, a pretty good improvement, especially for Windows 10 users who are not very familiar with setting up background images or Windows themes.
If you are interested in other wallpapers or background images for Windows 10, check out the following articles.
– Windows 10 wallpapers with a difference
– Beautiful Windows 8 wallpapers
– 13 beautiful winter wallpapers (wallpapers)
– 6 bad weather wallpapers !!
– Landscape wallpapers (wallpaper) for download
– 23 beautiful spring wallpapers for desktop
– Beautiful winter wallpaper themes for download
– New Windows 8 wallpapers for desktop