After the release of the update KB4464455  for Windows 10 version 1809, Microsoft also made the Media Creation Tool (MCT) for version 1809 available for download. You can download the Media Creation Tool 1809 directly from the "Download Windows 10 " website . To download the 1809-ISO installation file you have to do the following.
First you call the point
and then the file " MediaCreationTol1809.exe " is downloaded directly . This MCT file then requires a few entries after starting so that you can download the 1809 ISO file directly.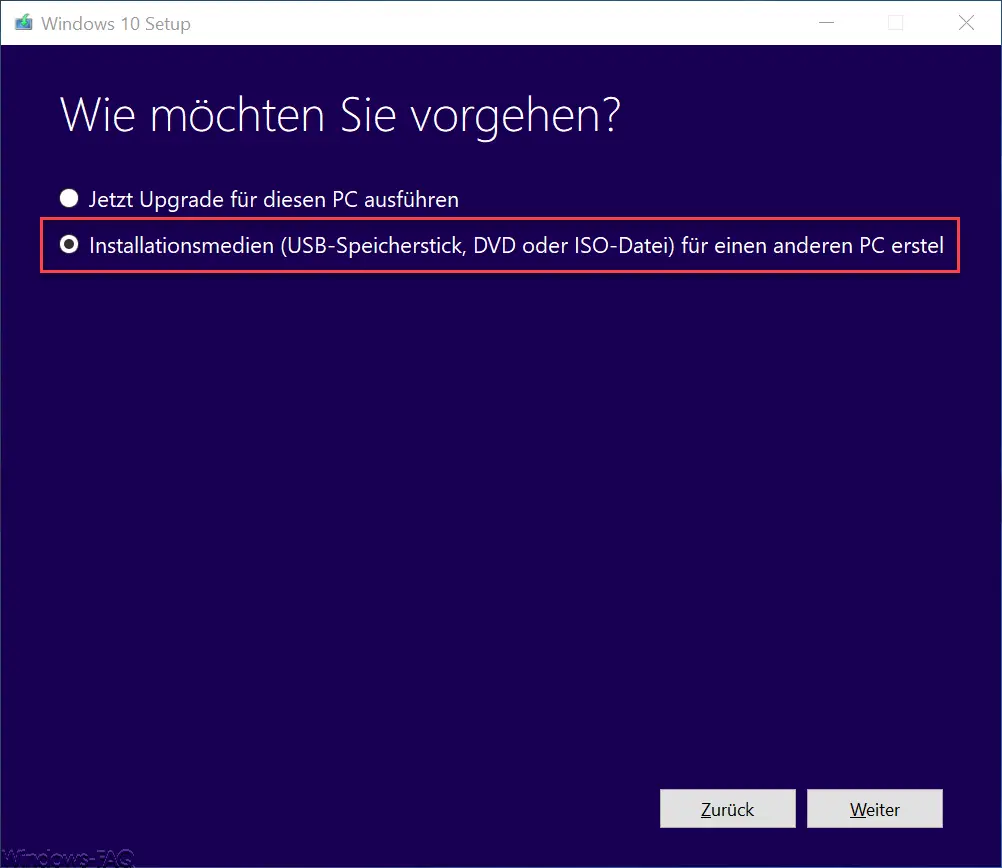 First you have to choose that you want to download the 1809 update as installation medium, which you then want to save on a USB stick , DVD or locally or in the network as an ISO file .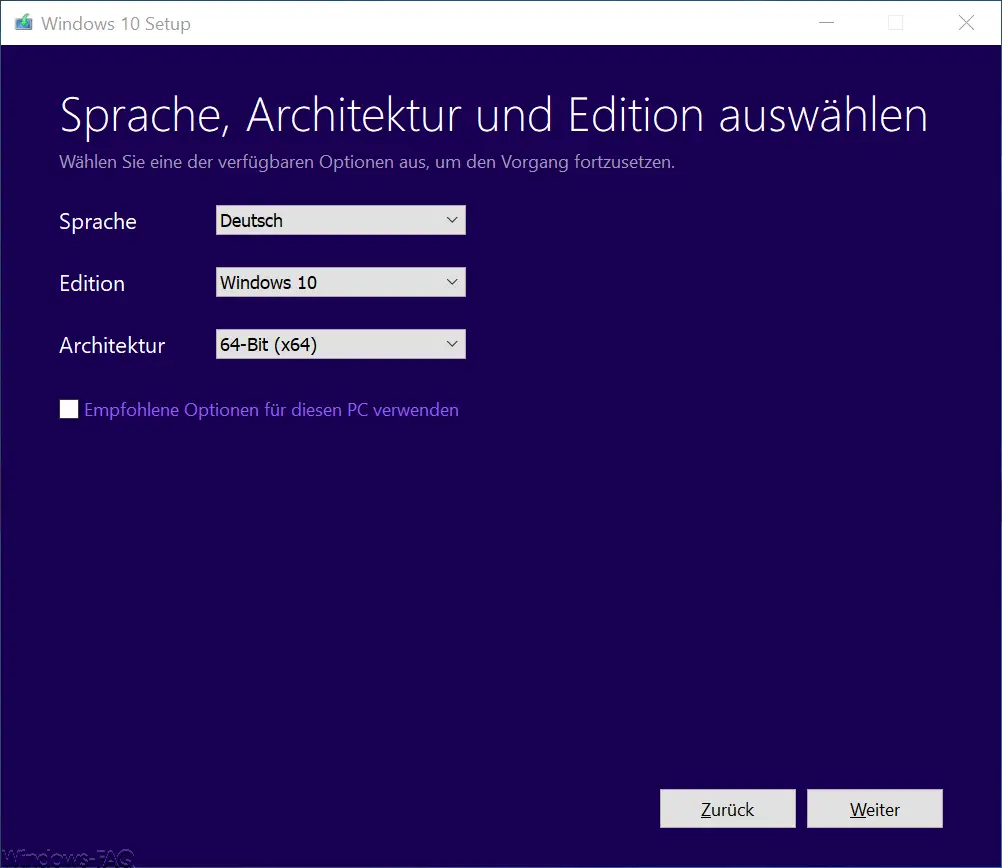 Then you have to select the necessary information for the language , the edition and the system architecture of the 1809 upgrade.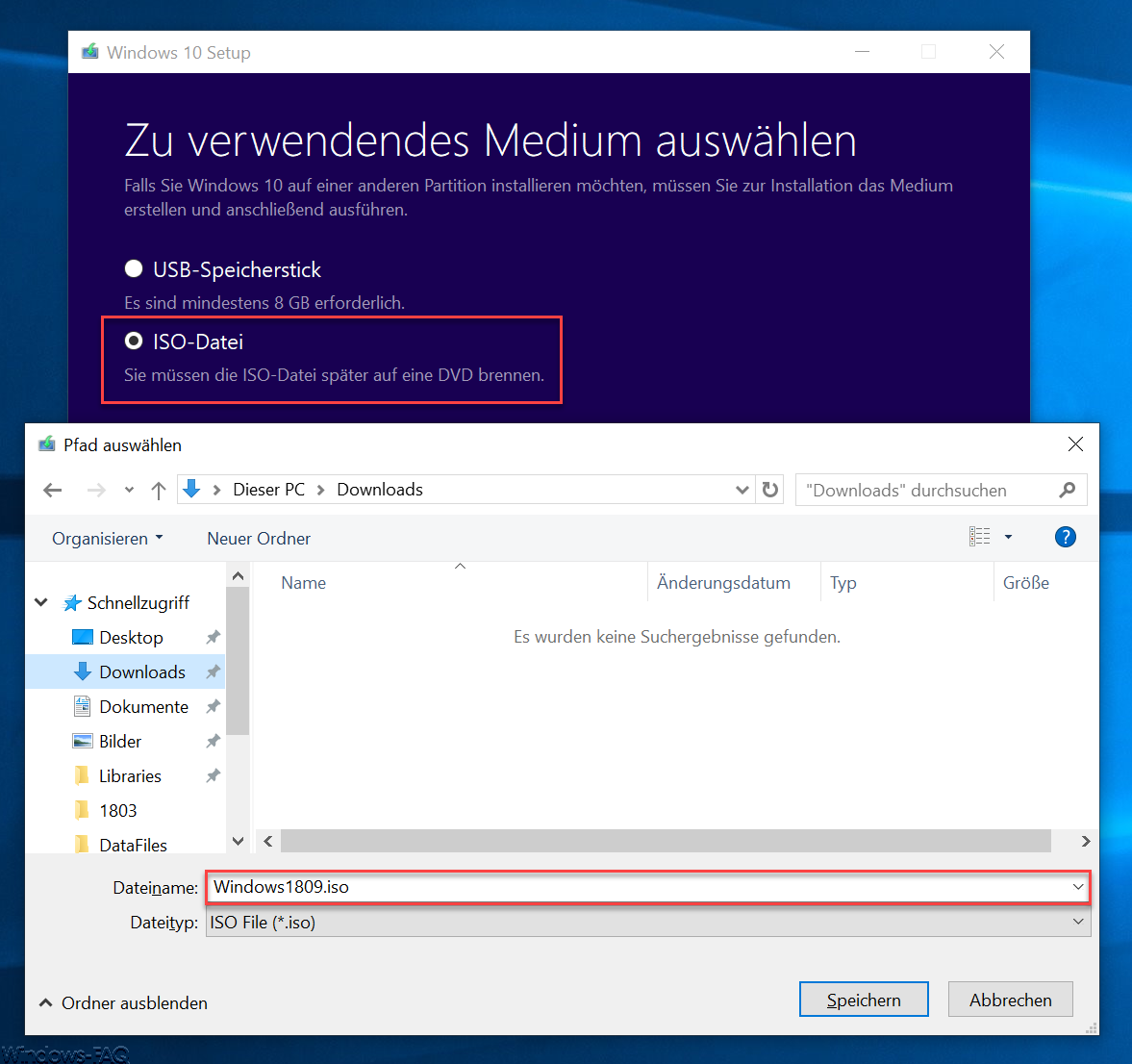 Finally, the option is in the last window
and select a suitable file name for the 1809 ISO file . Where you finally put the file is up to you. The download takes some time, because it is currently almost exactly 4 GB in total .
This Windows 10 1809 ISO installation file currently contains the Windows 10 build number 17763.107 . So if you use this ISO for the installation or for a Windows 10 upgrade, you should then follow up with subsequent cumulative updates. You can find an overview of all available Windows 10 1809 updates in our article " Overview of Windows 10 build numbers and Windows updates ".
About the Media Creation tool from Windows 10 we reported on several occasions. If you are interested in further information about the Media Creation Tool, we recommend the following posts here on our Windows FAQ blog.
– Windows Update error code 0x80072F76 – 0x20017 when running the Media Creation Tool
– 0X80042405 – 0xA001A error code with Media Creation Tool
– Windows 10 Upgrade (Anniversary Update) error 0x80070057 – solution