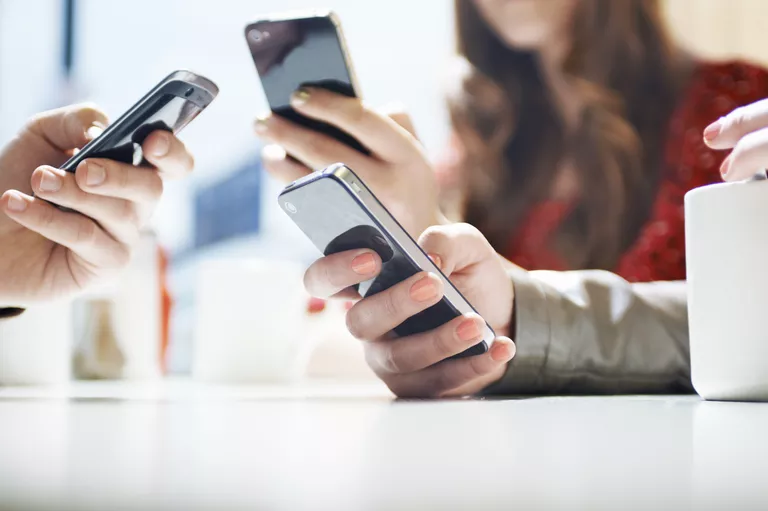 Smartphones are designed to be easy to use, but not all sizes are created equal. Fonts may be difficult to read, colors difficult to distinguish, or sounds difficult to hear. You may have problems with tapping and double-tapping icons and other gestures. Android has a ton of accessibility features that make it easier to see and interact with your screen and receive notifications.
In the settings section, you will find an accessibility section. How it's organized will depend on the version of Android you're running. For example, on my Samsung Galaxy S6, running Android Marshmallow with Samsung's TouchWiz overlay, the accessibility settings are organized by vision, hearing, dexterity, and interaction, plus settings and services. (The latter is simply a list of services that can be enabled in accessibility mode.)
However, on my Motorola X Pure Edition, also running Marshmallow, but stock Android, it organizes it by services, system, and screen. I like the way the Galaxy S6 is organized, so I'll be using it to take the tour. See the Android Accessibility Help Center for help with older versions of the operating system.
The following information should apply no matter who made your Android phone: Samsung, Google, Huawei, Xiaomi, etc.
Vision
voice assistant. This feature helps you navigate the screen. The wizard will tell you what you can interact with on the screen. You can tap on items to hear them, and then tap on them twice to complete the action. When you enable the voice assistant, a tutorial will automatically guide you through its operation. (See my accessibility slideshow for more details.) It also describes which features can't be used while the wizard is enabled.
Text to speech. If you need help reading content on your mobile device, you can use the text-to-speech feature to have it read to you. You can select the language, the rate (speed of speech) and the service. Depending on your settings, this will allow you to choose between Google, your manufacturer, and any third-party apps you've downloaded.
Accessibility Shortcut . Use it to activate accessibility features in two steps: press and hold the power key until you hear a sound or feel a vibration, then touch and hold the key with two fingers until you hear an audio confirmation.
voice tag. This feature helps you interact with objects outside of your mobile device. You can write voice recordings to NFC tags to provide information about nearby objects.
Font size . Adjust the font size from default (small) to small, small to large, and large to extra large.
High contrast fonts . This simply makes the text stand out better against the background.
Show Button Shapes adds a shadow background to make the buttons stand out better. You can see what that looks like in my accessibility slideshow (linked to above).
Magnifying glass window. Activate this option to enlarge the content of the screen: you can choose the zoom percentage and the size of the magnifier window.
Magnification gestures allow you to zoom in and out by triple-tapping anywhere on the screen with one finger. While zooming, you can scroll by dragging two or more fingers across the screen. Zoom in and out by pinching two or more fingers together or apart. You can also temporarily zoom in on what's under your finger by triple tapping and holding, then you can drag your finger to explore different parts of the screen.
Screen colors. You can change your screen to grayscale, negative colors or use color adjustment. This option measures how you see colors with a quick test, and then determines if an adjustment is needed. If it does, you can use your camera or an image to make the adjustments.
Hearing
sound detectors. You can activate alerts for when your phone hears a baby crying or a doorbell. For the doorbell, it is best to place it within 3 meters and you can record your own doorbell so that your device can recognize it, which is great. To detect a baby crying, it is best to keep the device 1 meter away from your baby with no background noise.
Notifications. You can set the phone to flash the camera light when you receive a notification or when alarms sound.
Other sound settings. Options include turning off all sound, improving sound quality for use with hearing aids. You can also adjust the headphone left and right sound balance and switch to mono audio when using a headphone.
Subtitle. You can activate subtitles from Google or from your phone manufacturer (for videos, etc.) you can choose the language and style for each.
Dexterity and interaction
The universal switch can use customizable switches to interact with the device. You can use external accessories, touch the screen, or use the front camera to detect head rotation, mouth opening, and eye blinking.
Auxiliary menu. Enabling this gives you quick access to common settings and recent apps. Assistant plus displays the context menu option for the applications selected in the assistant menu.
Other interaction settings include setting the dominant hand, reordering or removing the menu, and adjusting the touchpad size, cursor size, and cursor speed.
Easy to turn on screen. Turn on the screen by moving your hand over the sensor; an animated screenshot shows you how.
Tap and hold the delay button. You can set the delay to short (0.5 seconds), medium (1.0 seconds), long (1.5 seconds), or custom.
Interaction control. With this, you can block areas of the screen to prevent touch interaction. You can set a time limit if you want it to turn off automatically, and you can also avoid locking the power key, volume key, and keyboard.
More settings
Direction lock allows you to unlock the screen by sliding it up, down, left, or right in a series of four to eight directions. You can also turn on vibration feedback, sound feedback, show directions (arrows), and read drawn directions aloud. You will need to install a backup pin in case you forget your settings.
Shortcut allows you to add shortcuts to settings and features. You can open the accessibility settings by quickly pressing the home key three times.
Notification Reminder -Set vibration or sound reminders when you have unread notifications. You can set reminder intervals and choose which apps should be reminded.
Answer and end calls. Here, you can choose to answer calls by pressing the home key, end calls by pressing the power key (love this!), or use voice commands to answer and reject calls.
Single shot mode. Easily set or interrupt alarms, time and calendar notifications, and answer or reject calls with a single touch.
Manage accessibility . Import and export accessibility settings or share them with other devices.