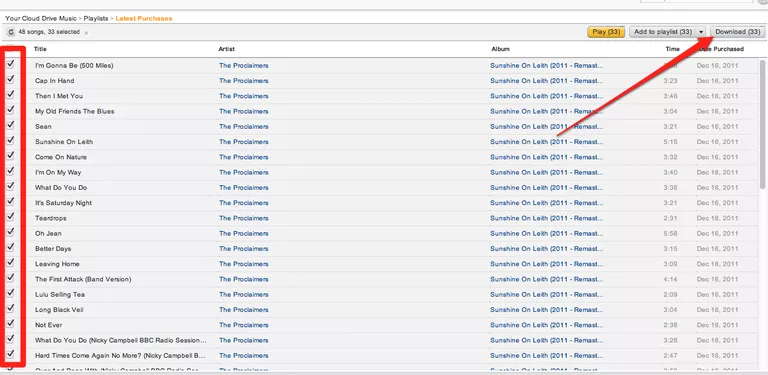 It's a great time to be a music lover with a digital collection, but it might not seem so great if you haven't committed to just one device.
If you have some iOS devices, an Android device (it doesn't matter who created the Android device: Samsung, Google, Huawei, Xiaomi, etc.), and a Kindle Fire, which uses a version of Android restricted to Amazon and doesn't work with Google Play Music, you may have trouble finding a music service that works with all of them. You can also download music offers or freebies and find yourself with a pastiche of music sources and cloud storage options. No problem. You can make them work together.
The best solution is to mirror your entire collection to iCloud, Amazon Cloud, and Google Play Music. All three places offer free storage for purchased music or other files, and if one source fills up or decides to start charging for storage, you can rely on the other two.
Transfer music to Apple iCloud
iCloud works with Mac desktops and laptops, Windows PCs, iPhones, iPads, and iPod touch devices. You need to sign up for a free Apple ID if you don't already have one. Your free iCloud account includes 5 GB of cloud storage. If 5 GB is not enough, you can purchase more for a small fee.
On mobile devices, turn on iCloud Music Library in the Settings > Music section. On PCs, in the iTunes menu bar, select Edit, then Preferences, and select iCloud Music Library to turn it on. On a Mac, choose iTunes from the menu bar and select Preferences, followed by iCloud Music Library. After you upload your music, you can access the songs in your library using iCloud on your Mac, PC, or iOS device. Any changes you make to iCloud Music Library on one device are synced across all your devices.
About DRM restrictions
Apple and other companies stopped selling DRM-restricted music years ago, but you may still have some early DRM-restricted purchases in your collection. You can't move songs with DRM to other cloud players, but there are ways to fix this problem. If you're using Mac OSX or an iPhone or other iOS device, you can take advantage of iCloud to transfer all your non-DRM music.
Transfer MP3 to Google Play Music
If your music is in iTunes, you can upload up to 50,000 songs from your computer to Google Play for free.
Go to Google Play Music on the Web.
Sign up for a free Google account if you don't already have one.
Download the Google Music Manager desktop app to run on your Windows or Mac desktop.
Open Music Manager from the Applications folder on a Mac or from the Start menu on a Windows computer.
Select the location of your music location.
Follow the instructions on the screen to upload your music library to Google Play Music.
Google Music Manager can be configured to load all non-DRM music from iTunes. It may take a few hours to upload your collection, but once it's done, you can set it to upload all future non-DRM MP3 and AAC files that end up in your iTunes library. That is important for future purchases. This means that any song you buy from Apple or download from Amazon or any other source will end up in your Google Play Music library without you having to think about it.
You can use the same Google Music Manager on your desktop to download music from Google Play Music for offline play.
The Google Play Music app is available for Android and iOS mobile devices to simplify working with the online library from mobile devices.
Transfer your music to Amazon Music
Amazon does the same with its Amazon Music website.
Go to Amazon Music on the web.
Sign in with your Amazon account or sign up for a new account if you don't have one.
Click Upload Your Music on the left panel.
Install the Amazon Music app on the screen that opens.
Use the uploader to upload your non-DRM iTunes files to Amazon Music. Just point to your iTunes library.
Amazon currently limits uploads to 250 songs unless you subscribe to their premium music service. At that time, you can upload up to 250,000 songs.
The Amazon Music app is available for Android and iOS mobile devices to make it easy to work with your online library from your mobile devices.